In Western Australia people get overly enthusiastic when it comes to camping. Families come together, friends see each other; sleeping for a weekend under the stars, enjoying their get together.
And that is pretty comfortable. It seems, in Australia you can have anything and more in regard to camping gear. Just look at this swaggy tent for dogs.
Even non-outdoor fans get excited for a trip into the Australian Bush.
There are many official camping sites in the western part of the country. Roadhouses, which are usually in the middle of nowhere, offer parking positions for caravans. In addition there are free lay-bys, so-called Designated Rest-Areas, where you can stay overnight. Tas, the friendly Australian man, where my friend, which I was visiting, stays, explained "You cannot forbid a tired driver to rest. That is not only recklessly, but also dangerous." Only exceptions are towns and cities, the next accommodation is never too far away.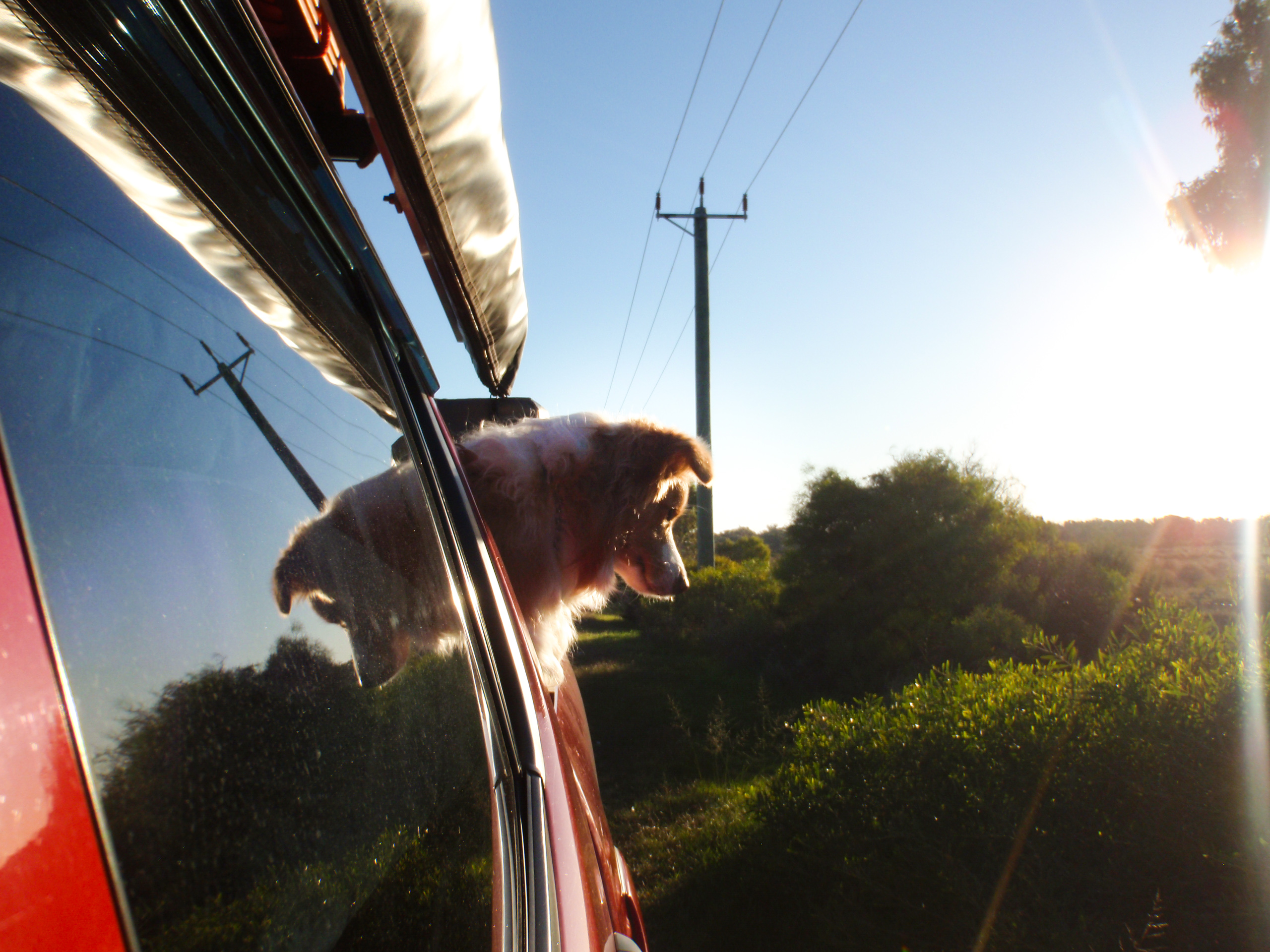 Camping at Tony's Bend
My camping adventure laid in the south of Perth, Tony's Bend, only a stone's throw away from Mandurah. The camping site at Murray River is popular and Tas reserved the site in advance. A sort of fenced pitch with table, seats, barbecue and room for several tents.
Tip: Book in advance, this way you only have to share the toilet with four other sites. Of course there are also big meadows for your tent.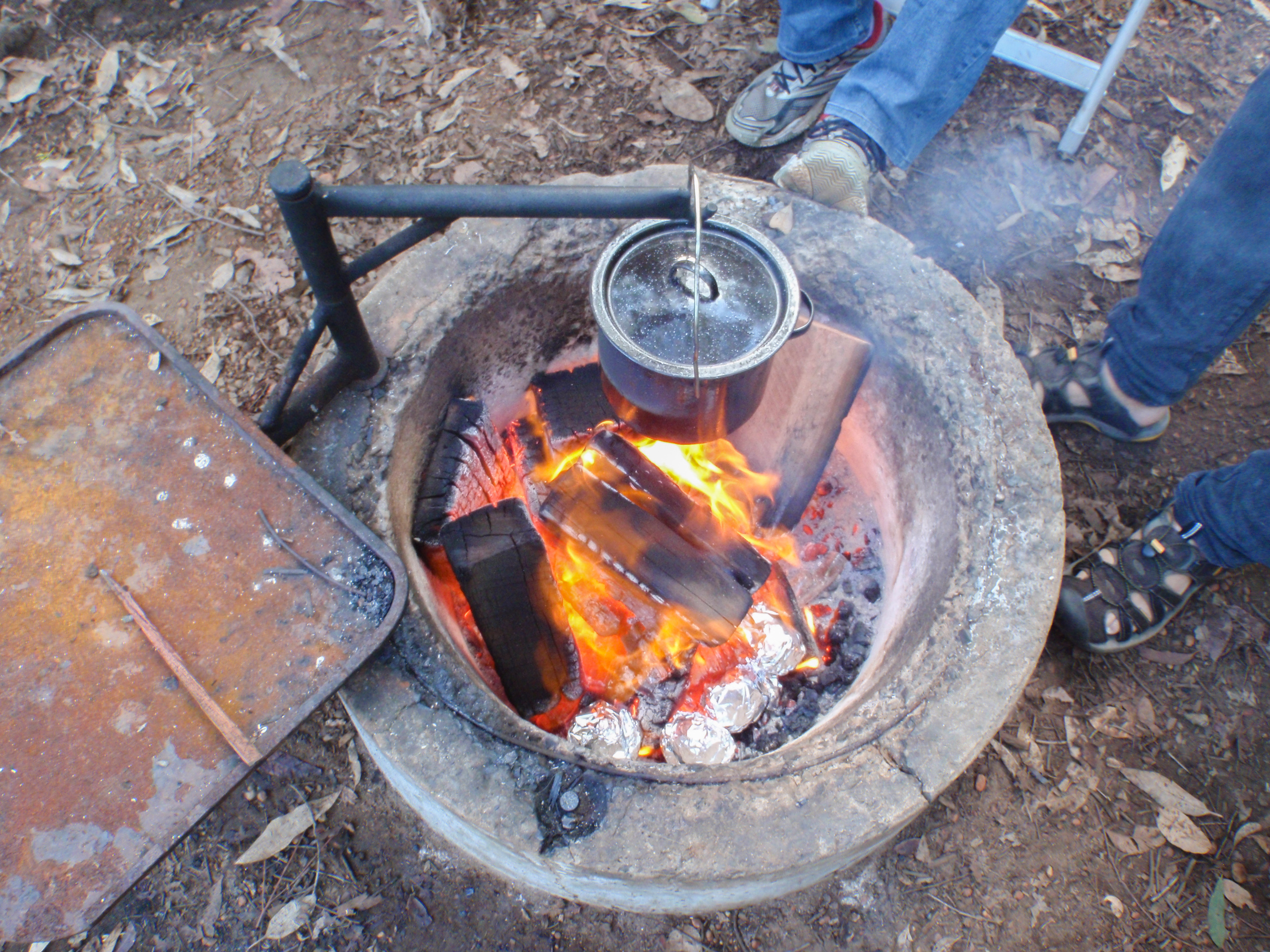 Do not forget
Bring your own toilet paper, as well as a disinfectant spray, a headlight and something good-smelling.
There is not always running water, so bring too much drinking water. It is not allowed to wash yourself or your dishes in the rivers nearby.
Western-Australian autumn/ winter was a wonderful time to camp. It was indeed quite cold at night, but this made it only more comfortable in front of the campfire.
The locals I was travelling with check out camping sites throughout the year, write them down and come back later. "You find the best ones while hiking or during summer, when you head for different beaches."
The best part was the sky though. So clear the stars sparkled. My friend was constantly nudging my side and pointing in the air "Look at that, look in the sky. You don't see that anymore. The air is so fresh, so fresh as if there is no industry in Australia."
Nonsense, because the next day we sat in Tas' car, ready for a 4×4 tour. Only a few metres away.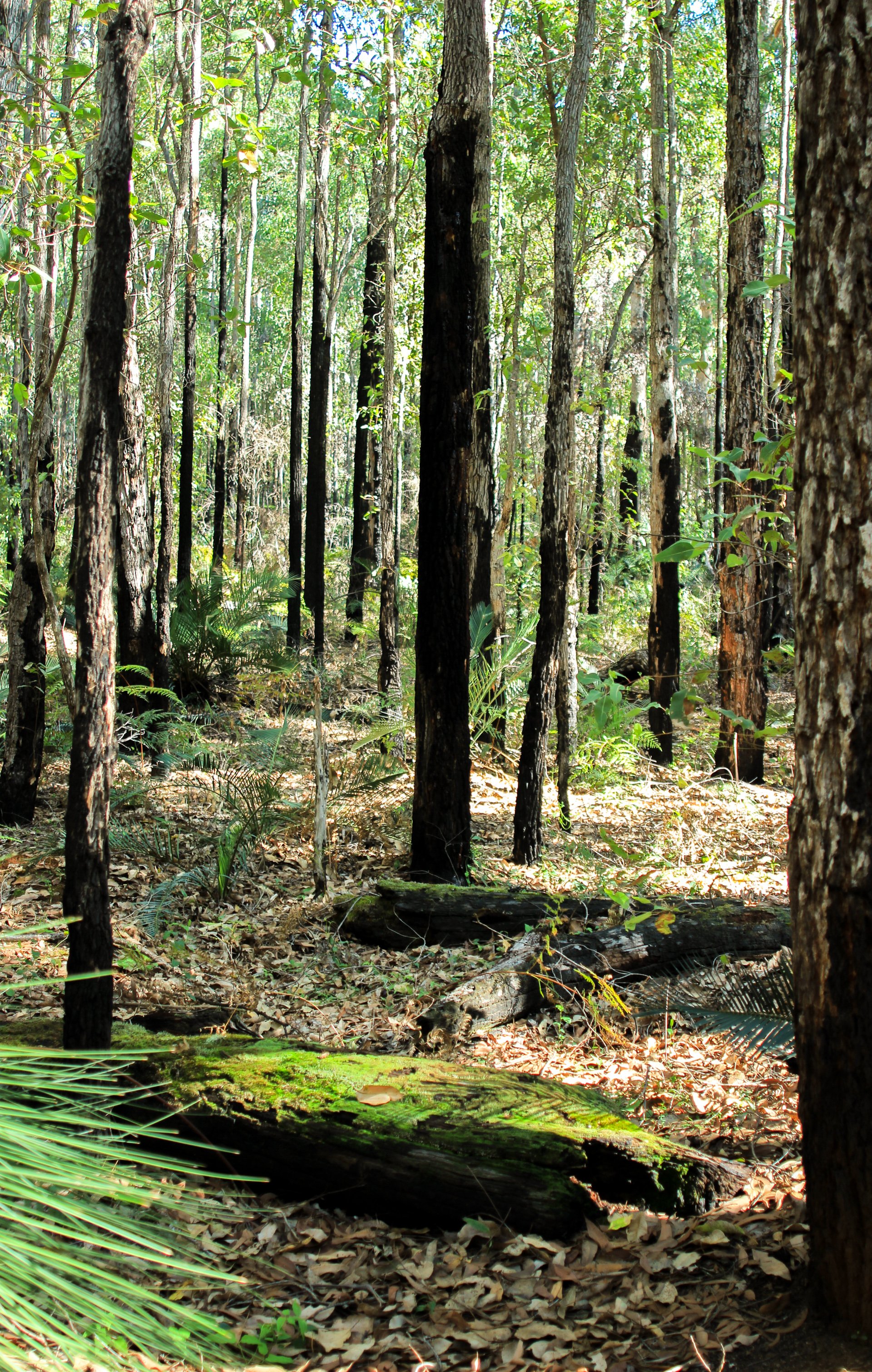 4×4 Tour through the Australian Bush
It was my first tour of this kind and I loved every second of it. We went over hill and dale, passed small trails and muddy streets. Until we reached the point where the street was no longer a street. Other cars, bikes and rain made this part impassable and the street resembles a gorge.
What a bummer. I didn't want to turn over, but Tas already checked the forest and calculated the possibility of the car fitting through the trees. It worked, by centimetre!
"You find a lot of these kind of roads. I like to see what my car is capable of", explained Tas.
Shaky tours like these are the best. While the others were a bit sceptical and needed some time to adjust I started babbling and wanted to know more about Australian outdoor life. "We try to camp as often as possible. Partly because we think we should make use of our beautiful surroundings," explained Tas and added "some Australians are crazy and you only see them if you go out. So it's fun too".
I asked him about the spider and snake situation, the reasons I almost boycotted Australia. "Nah. There're of course spiders and stuff. Annoying ones but you get used to it and there're also antidotes in every hospital. So if one bites you, you'll survive." Well, good to know.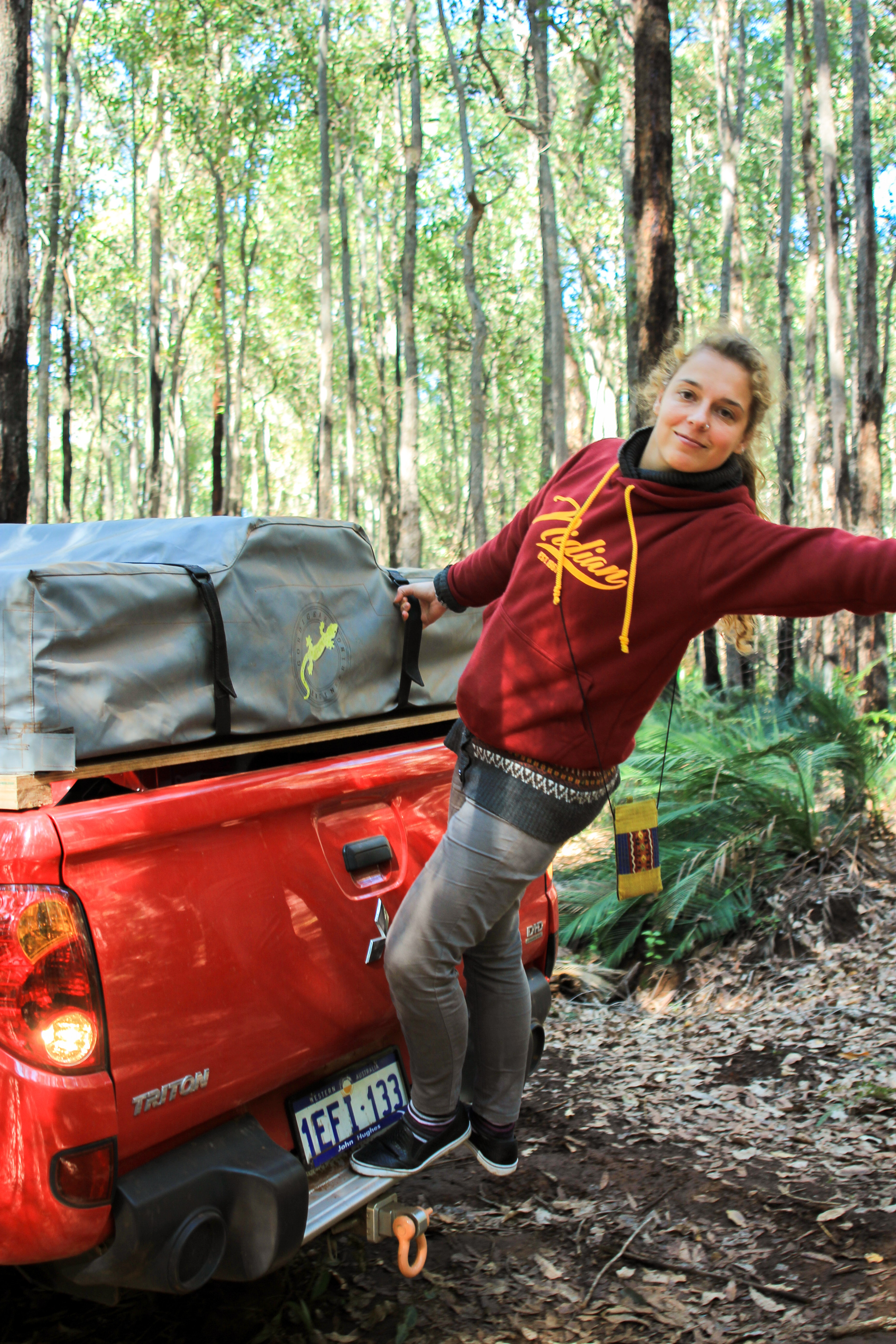 Watch the Video
Waking up early totally pays off at Tony's Bend. This morning Murray River awakened under a blanket of mist. The rising sun lightened the scenario. It was calm, only the birds were singing and other animals were answering.
The silence was hypnotising.
Useful Tips
Paying
A night at Tony's Bend costs around 7,50 Australian Dollars. Sites with running water cost between 10 and 20 Australian Dollars.
Activities
There are several places for renting a canoe or kayak. They are also very popular during the colder months. In addition, you will find areas where swimming is safely and permitted.
Dwellingup Cider Farm
If you want to experience something culinary-cultural try the Cider Farm, The Wine Tree, in Dwellingup. This place is only a few minutes by car. The apple plantation produces its own cider and local bands are playing at the weekend.
"A befriended band is playing today, so I had to come by," began Tas and adds "plus the cider is absolutely good. Trust me."
And it's true. Even though I think the view on the terrace contributes a little bit of flavour as well. From here, you see the plantation, see kangaroos jumping through the trees and children chasing each other. My favourite cider was the sweet one, just so good.
You can bring your own food to have a picnic on the meadow, but we bought some crisps and talked about future travel plans and cultural differences; Germany, Australia, England. While opening the second bag of crisps, something with lemon, we were talking about glamping. "We started with a regular tent, but the more you go out, the more you invest in your hobby," explains Tas.
They have quite the collection, a good set of sleeping bags, a tent to sleep on top of the car, an outdoor refrigerator and more. "We were negotiating if this is really necessary. It isn't but it makes life easier and sometimes camping more enjoyable," avowed Tas.
And camping in Australia is an own kind of adventure. Where did you have your best camping experience?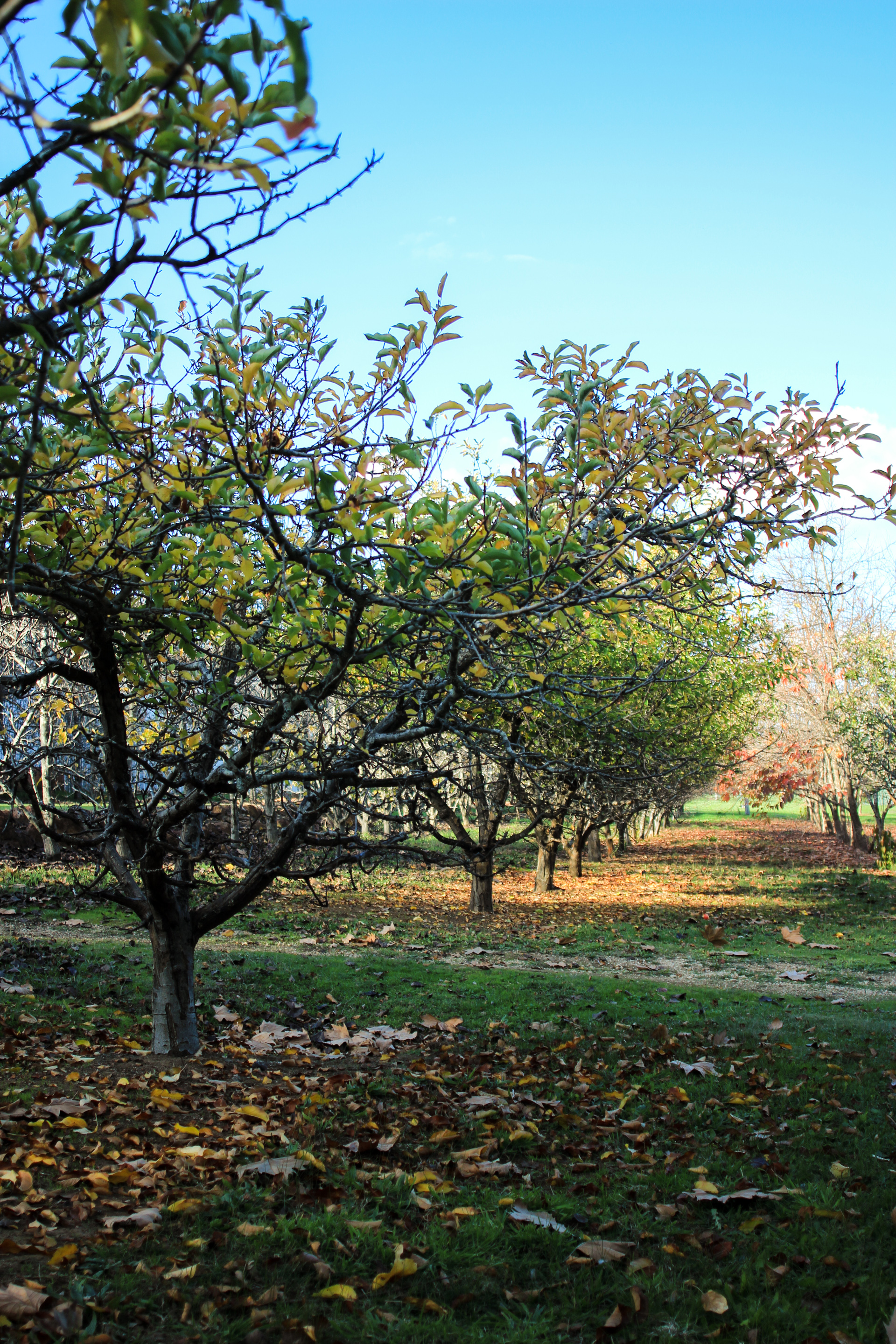 Read more about Australia
ROAD TRIP TO THE PINNACLES: NAMBUNG NATIONAL PARK IN WESTERN AUSTRALIA
VIDEO: TOURING WESTERN AUSTRALIA
A ROCK THAT LOOKS LIKE A WAVE – ONLY IN WESTERN AUSTRALIA
Pin It