Aranjuez is a calm town in the south of Madrid.
When you take the train from Spain's capital you'll see a change in landscape. Nature along the two rivers Tagus and Jarama intensifies its colours and brings everything to life. But nature isn't the highlight, the palace and the palace garden are.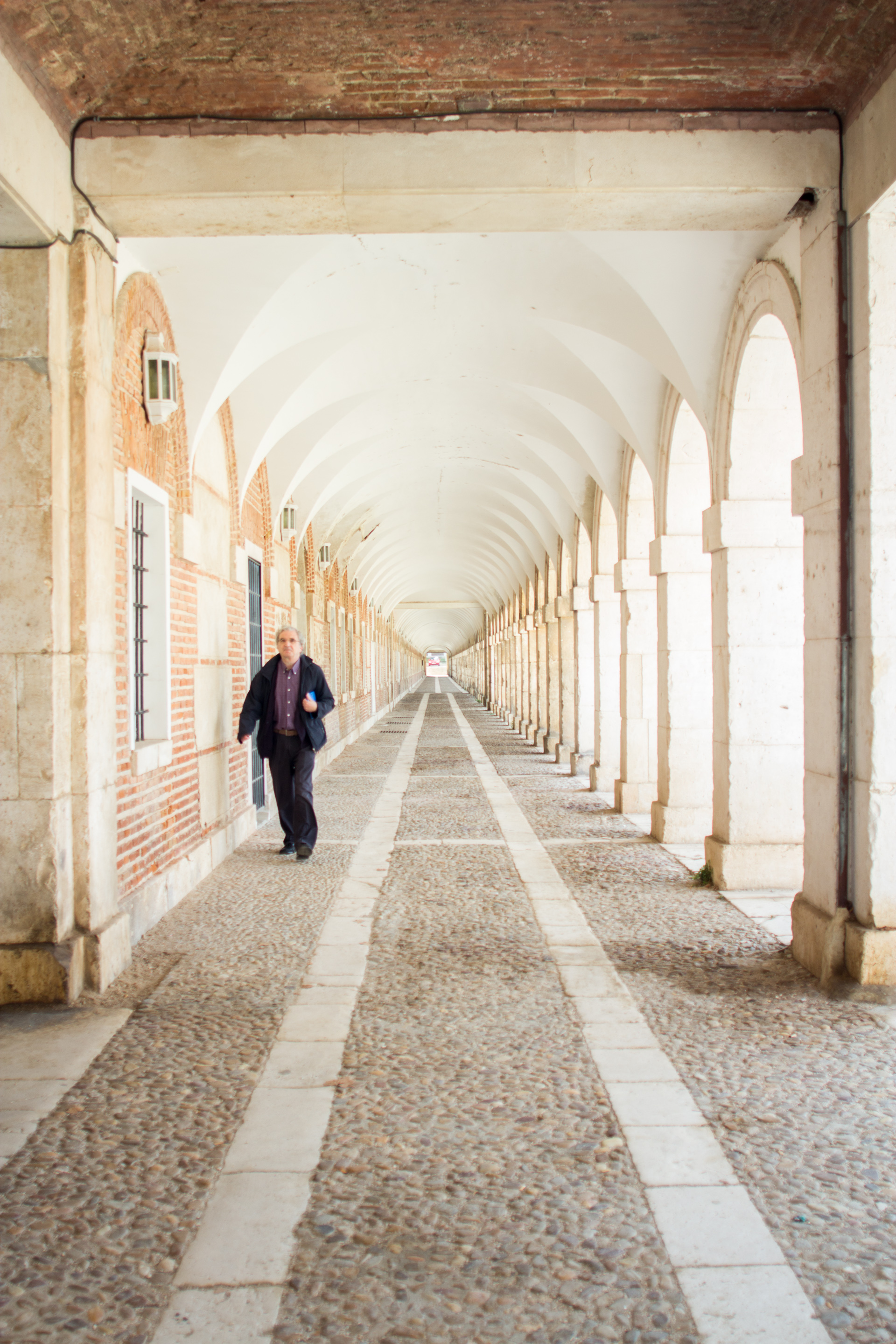 Aranjuez is simply a beautiful town. Strolling through the alleys, taking pictures, enjoying a free day and relaxing in the calm gardens is all there is to do.
Sometimes, and this is how I see it, you don't need more. No need for a full program, no information overload. Aranjuez is just eye-pleasing.
To get a first glimpse on the town and on the UNESCO World Heritage site, you can take the small train that leads you along the sights and explains their history.
On this ride you get the chance to see the baroque style alleys, which are framed by trees. They pass sights like the fountain Fuente de la Mariblanca, a theatre, a market place and the Palacio de Osuna. There are other well-kept buildings like a convent and the Alpajés Church or San Antonio Church.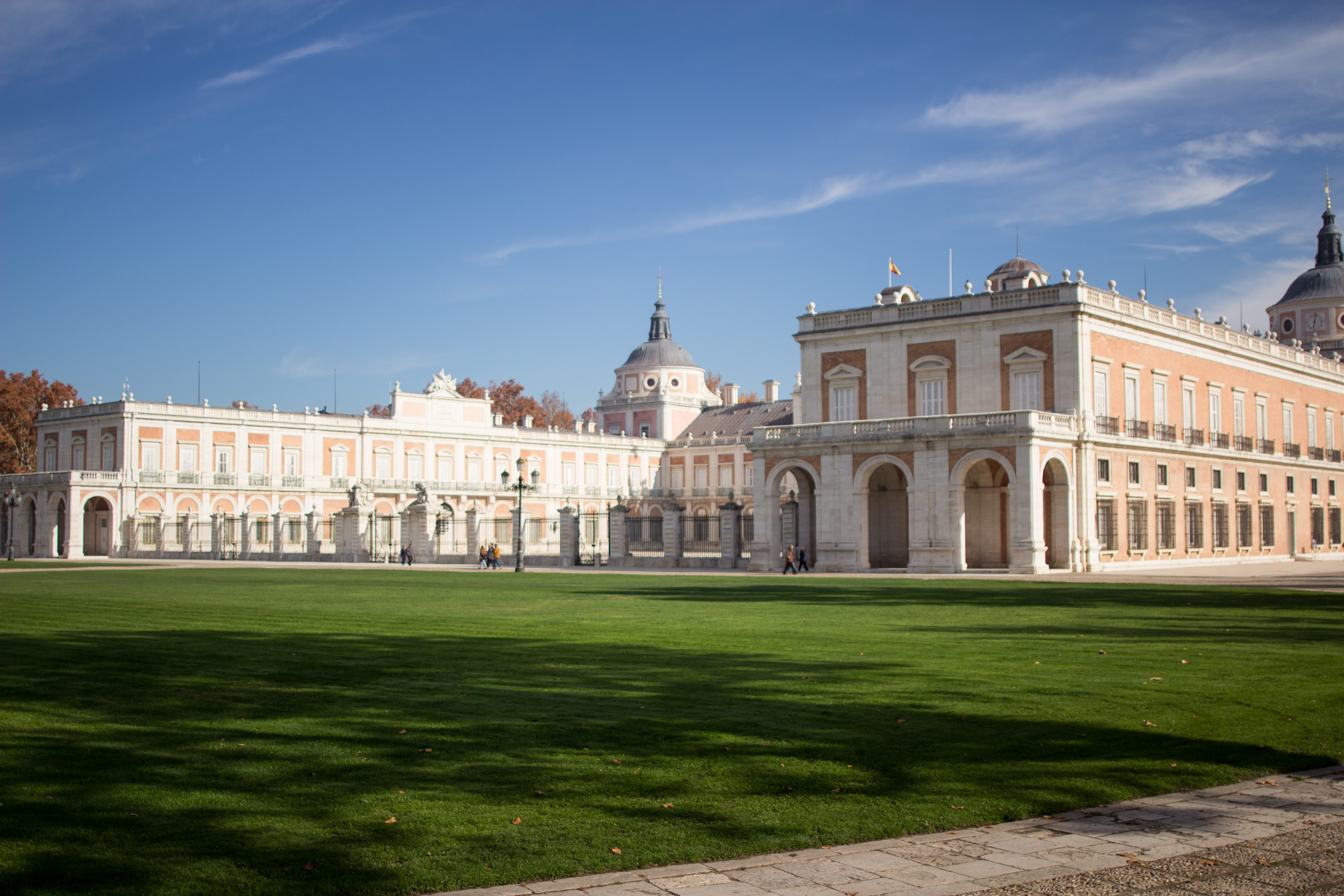 Royal Palace of Aranjuez
The hightlight of Aranjuez is the palace. The first time the royal family used the palace as their summer residence was in the 16th century.
Throughout the years fires destroyed parts of the castle, but were rebuilt. That and different ruler brought a unique mix of styles into the house. Visitors find more than Spanish design. The castle showcases European alliances and gifts from other sovereigns. It's an interesting mix of epochs like rococo, Arabian or Victorian.
You can visit the palace, but a lot of the exhibits are behind glass.
Note: You're not allowed to take pictures inside the castle.
The castle is no longer used as a royal residence but is still kept intact to learn more about Spanish history. In general, you can tell that the town is well maintained, as well as the historic railway from the 19th century.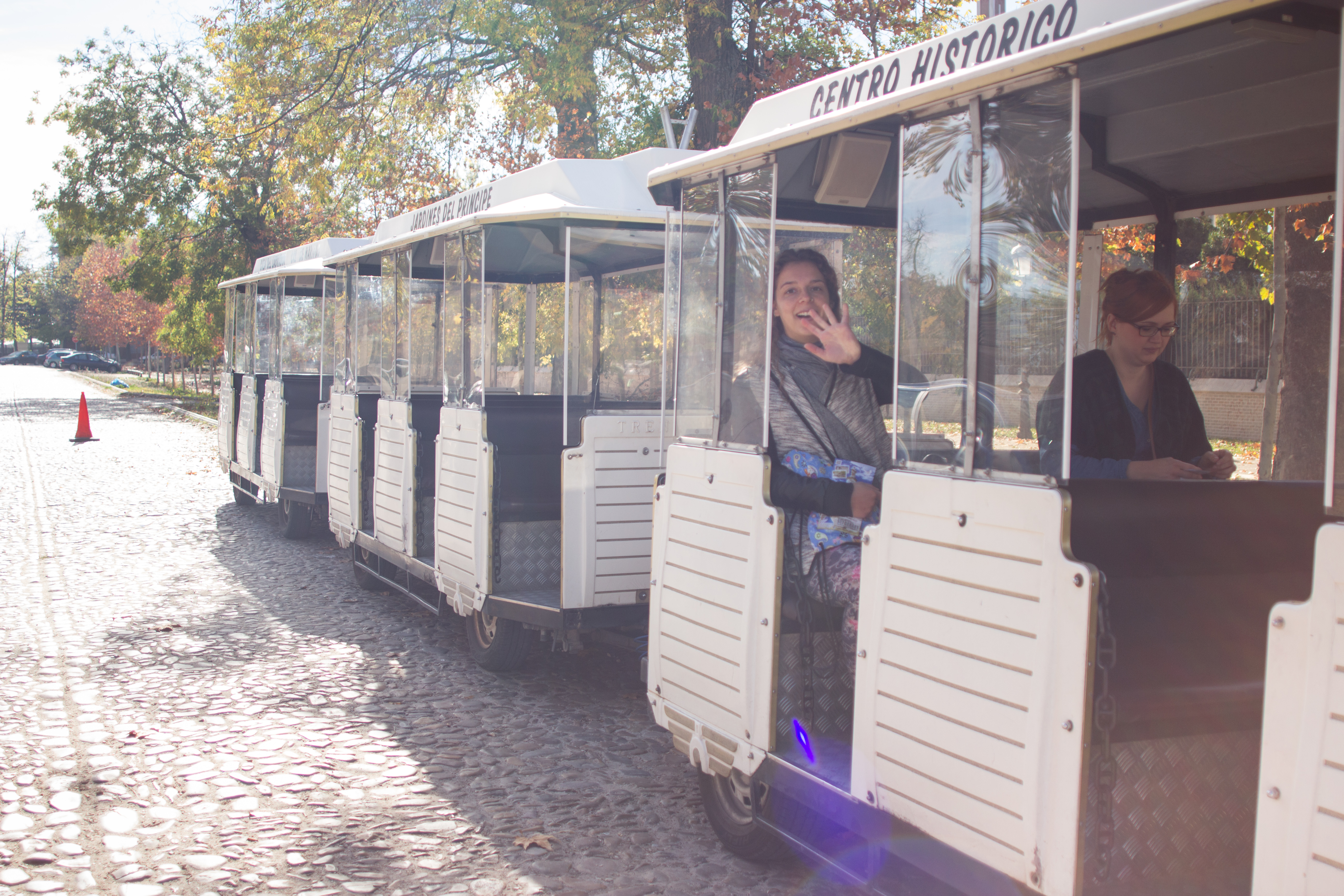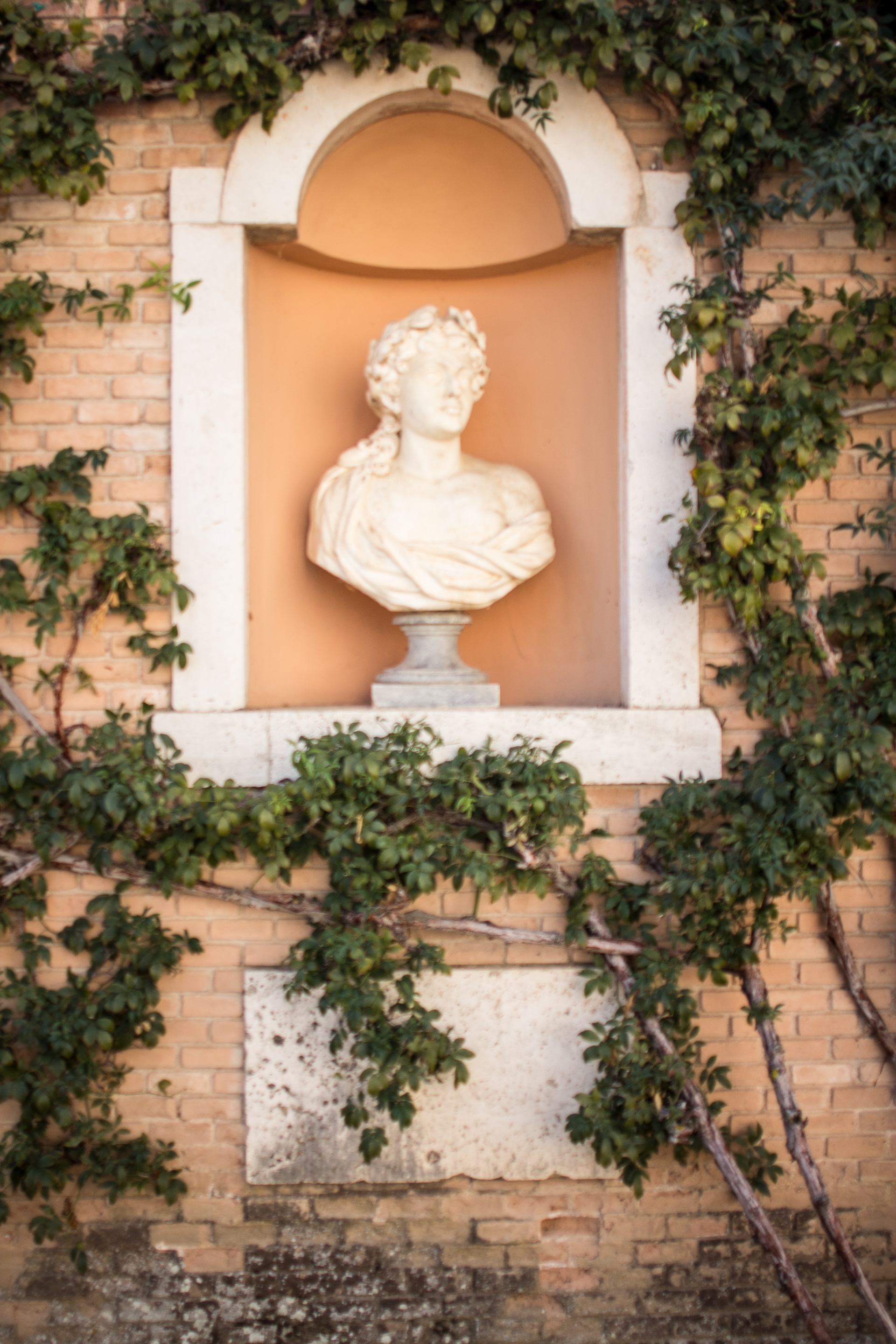 Now to the impressive, beautiful part: the garden area.
The palace garden is over 150 hectares and is divided in different sections. For example you find a Chinese Garden, ponds, vegetable garden and two museums.
Parts of the baroque garden were constructed with Versailles in mind. The Spanish royals wanted to appear equally elegant and opulent as the French model.
One part, the Jardín de la Isla is characterised by tree-framed alleys, countless fountains and sculptures.
You can enjoy a walk and take a seat to relax every other metre.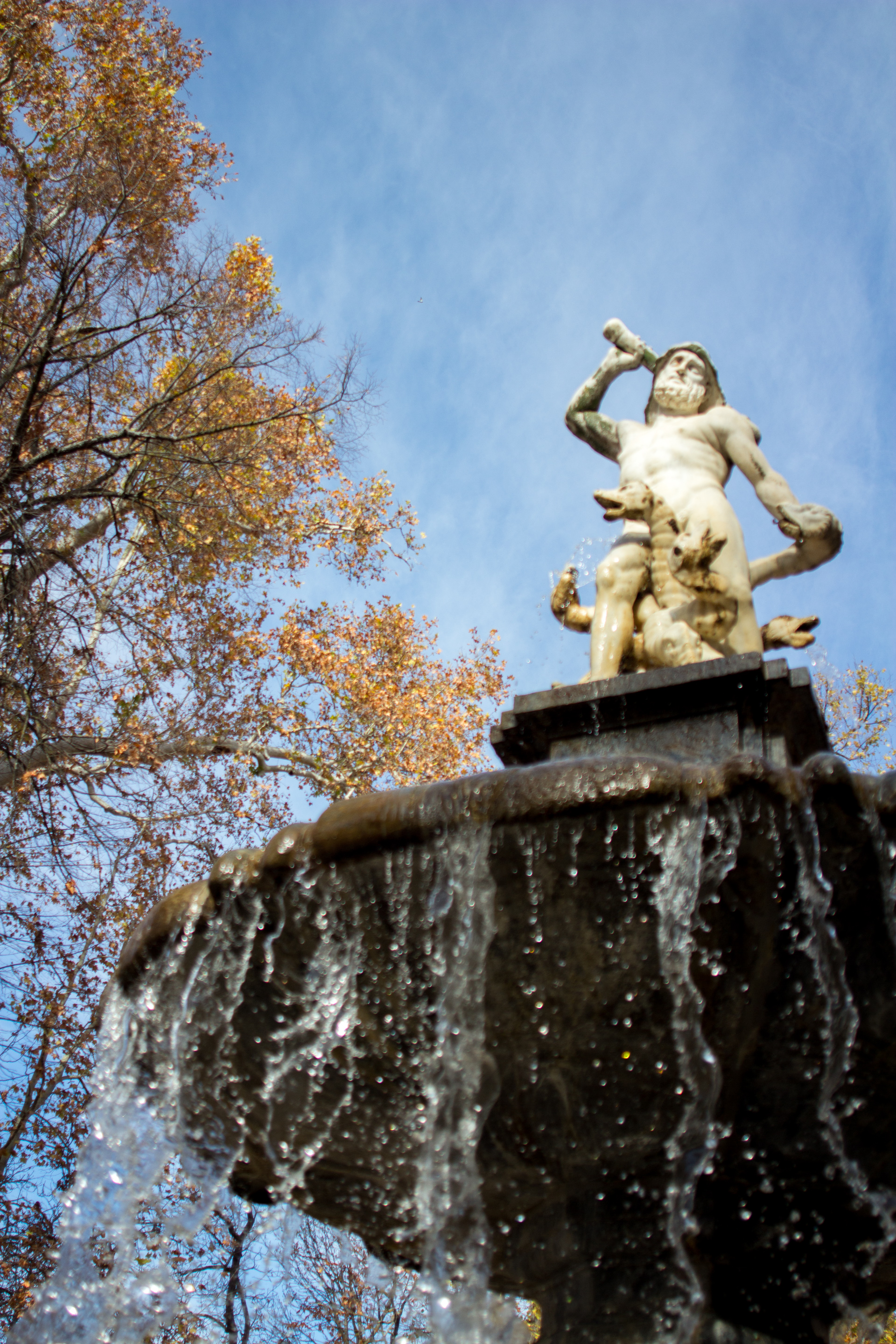 Did you Know?
The gardens inspired Joaquin Rodrigo to compose Concierto de Aranjuez.
During harvest season, the Tren de Fresa (Strawberry Train) brings visitors to Aranjuez. The area is famous for its strawberries and not only Spaniards come to taste the red fruit.
The famous German author Friedrich Schiller once wrote a play Don Carlos, which takes place in Aranjuez.
Information
Admission: 9 Euro, reduced 4 Euro, Gardens are free
Opening Hours (Castle):
October to March – Tuesday – Sunday: 10:00-18:00
April to September – Tuesday – Sunday: 10:00-20:00
How to get there: by train with C3 from Madrid, Vodafon Sol (4 Euros, 50 min ride)
How to get around: by foot, everything is signposted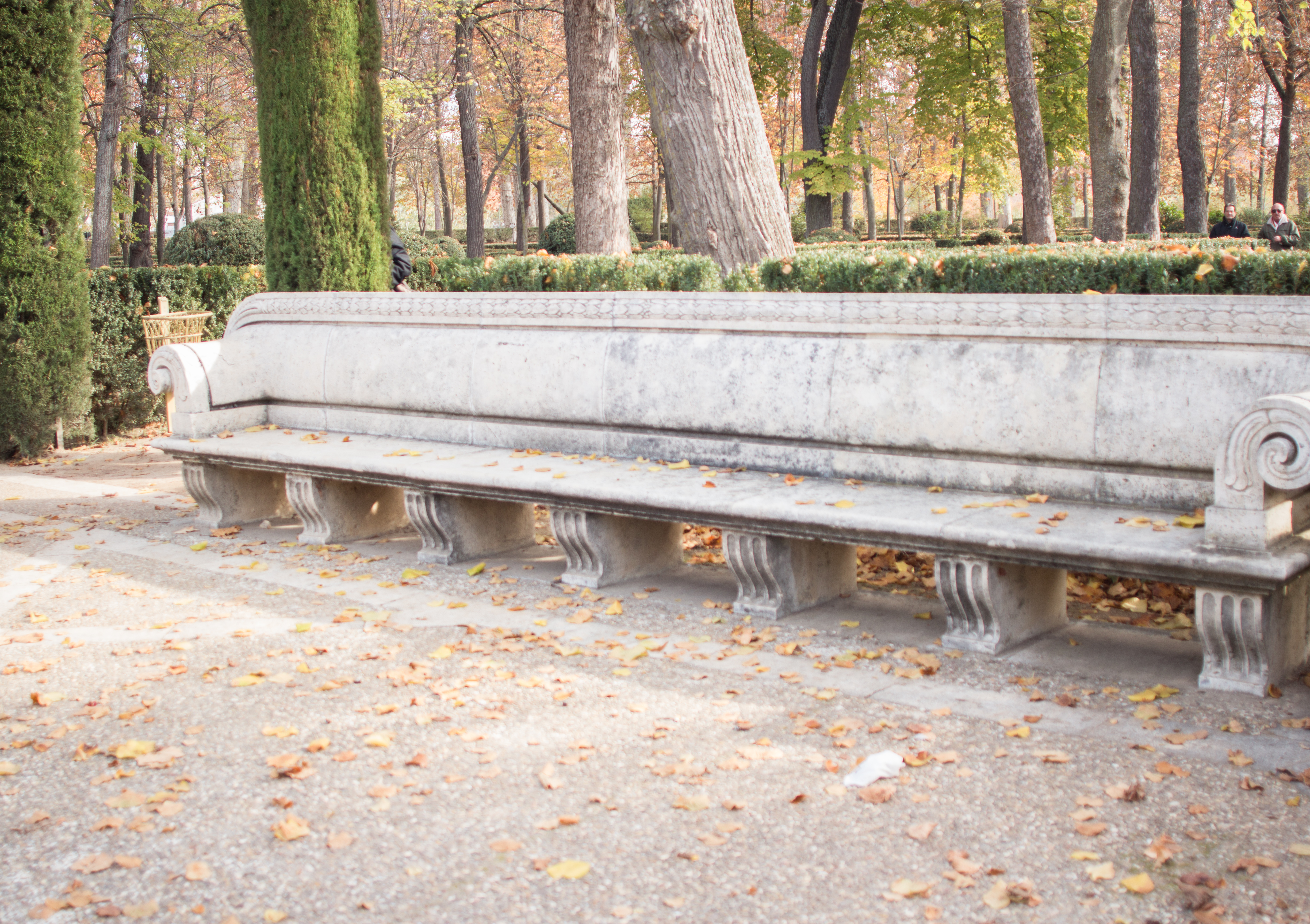 Read more about Spain
YOUR GUIDE FOR A GIRLS TRIP TO MADRID (BOYFRIENDS TOO, DUH)
A GUIDE TO BIZKAIA, SPAIN
EXPLORE THE BASQUE COUNTRY IN 20 CHARMING PICTURES
EXPLORE MADRID IN 20 LAID-BACK PICTURES
Pin It