Madrid is an open-minded metropolis. The city is full of art and creatives, me and my friends wanted to experience the Spanish capital beyond a typical two-day city trip.
Two of my best girlfriends and me flew to Madrid to have a good time, to take a break from life and catch up on each other.
Madrid is a good place for a trip with your friends, the city offers every comfort there is: working public transportation, so no one has to drive. A versatile cuisine, places to relax or the total opposite, places to party, learn, get creative or to work yourself out.
Those were the reasons we decided to go to the Spanish capital.
While exploring we took notes and rated sights and places.
Here are our friends-approved favourites.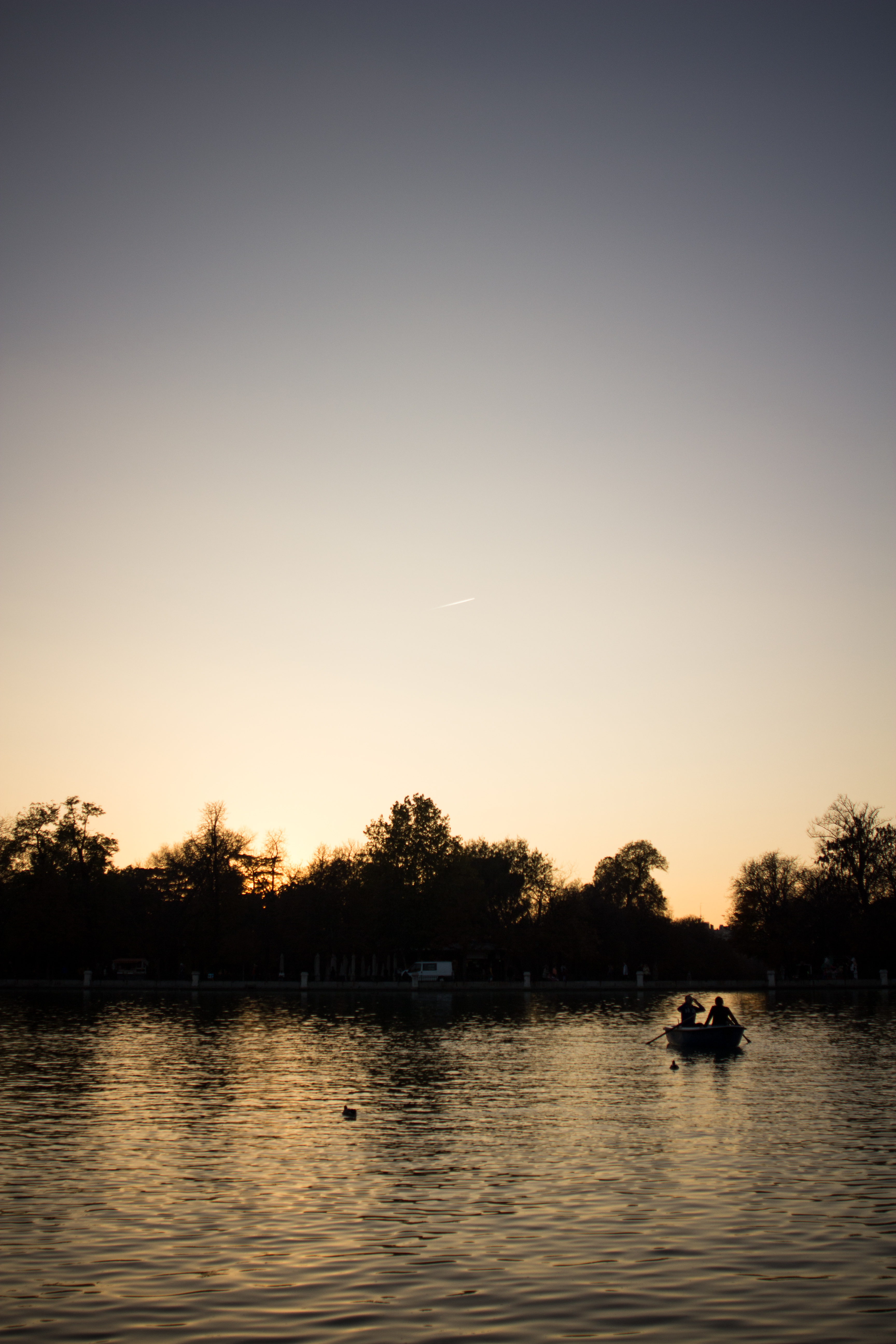 Note: There will be a much more detailed post on Madrid with all there's to see so keep your eyes peeled and subscribe to Travelandlipsticks.
Rent a Flat
One of the easiest and most affordable solutions to travel with your best friends is to rent a flat. Agree on how many rooms you need or if you want to share a room to save money. Not everyone is keen on that, avoid displeasure and take your time while planning.
Madrid Airbnb Inspirations

Click on the picture to find some Airbnb Madrid inspirations.
Eat and Drink in Madrid
Madrid is full of cafés, restaurants, places to sit and snack. Our mission was to find the best coffee (Cafelito) or hot chocolate.
As said, there're tons of options. Sharing food, plates and tapas works for me and my friends the best. Small portions to try everything the Spanish cuisine and chefs have to offer.
Calle Don Pedro – Cosy Mexican restaurant with smaller plates to share with your friends
Mercado San Miguel – Huge market hall with all kinds of food, snacks and drinks. Best way is to try as much as possible. Our favourite is the Crema Catalana.
Topolino – Delicious lunch and friendly staff at Plaza Santo Domingo.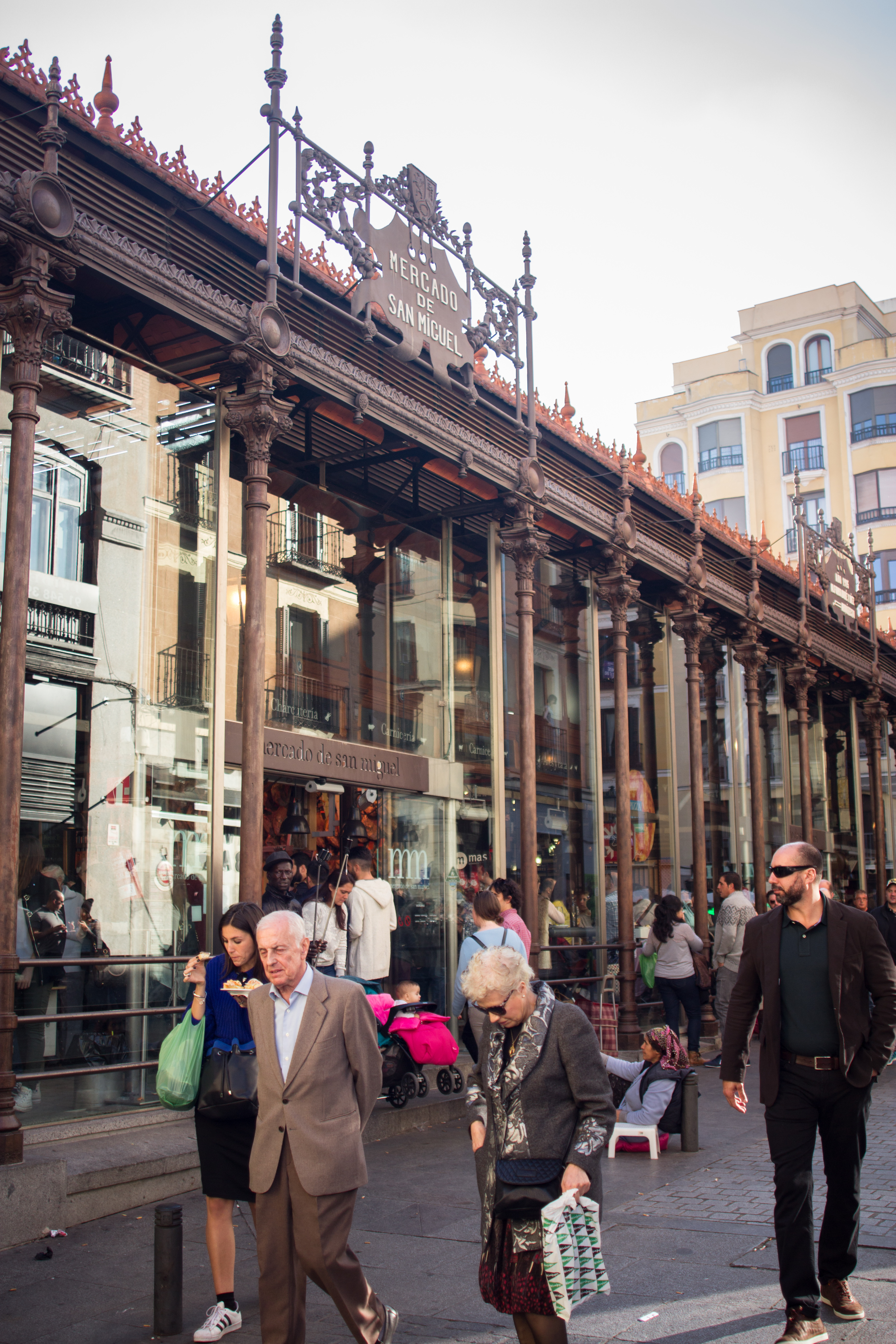 Sights and Culture in Madrid
As the capital of Spain, Madrid inhabits many creative heads. Culture and happenings are vast and, most likely, you and your friends will find something for everyone.
With the help of our Airbnb host, I prepared a long list of activities. Our group favourites were:
Jardines del Campo del Moro – Right behind the palace is the jardines, a quiet place with lots of plants and trees to sit under. Perfect if you want to escape the bustling streets. Also, it offers lots of photo opportunities.
Palacio Real – The city palace is still in use. You can visit it and learn more about Spanish history, army and lifestyle. Particularly interesting if you're into history and art.
Terasse Belles Artes – Easily one of the best views in town. You get to see all the beautiful white buildings. The viewing platform is also a bar.
Teleferico – A cable car that starts at Argüelles Metro station and shows you many of Madrid's sights while riding about 2.5 km to the other side at Casa de Campo Park. Ticket, back and forth, is 5,90 Euro.
El Retiro – The park offers quite a lot of (relaxing) activities sunbathing, boating, eating, listening to music or sitting there relax and say nothing.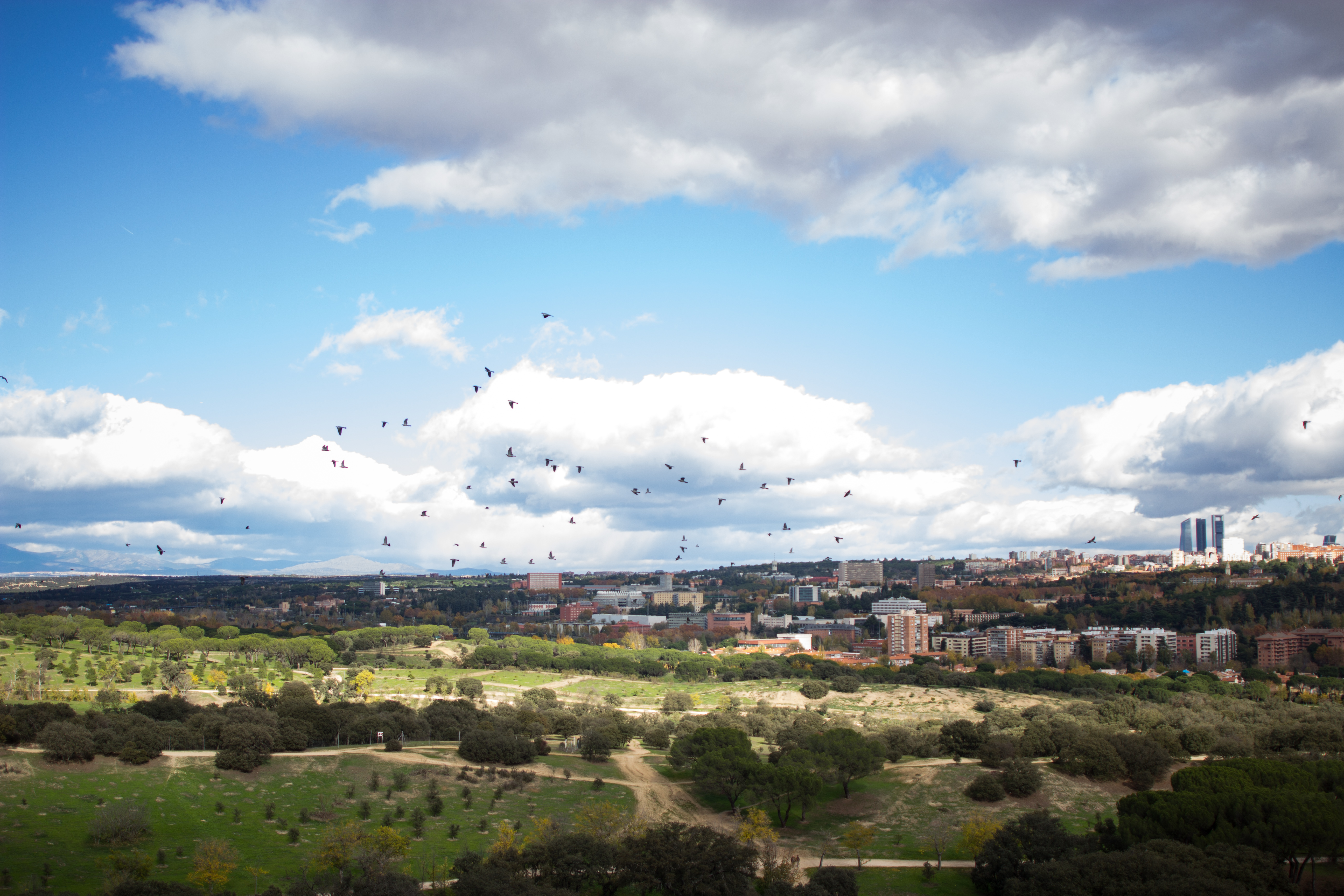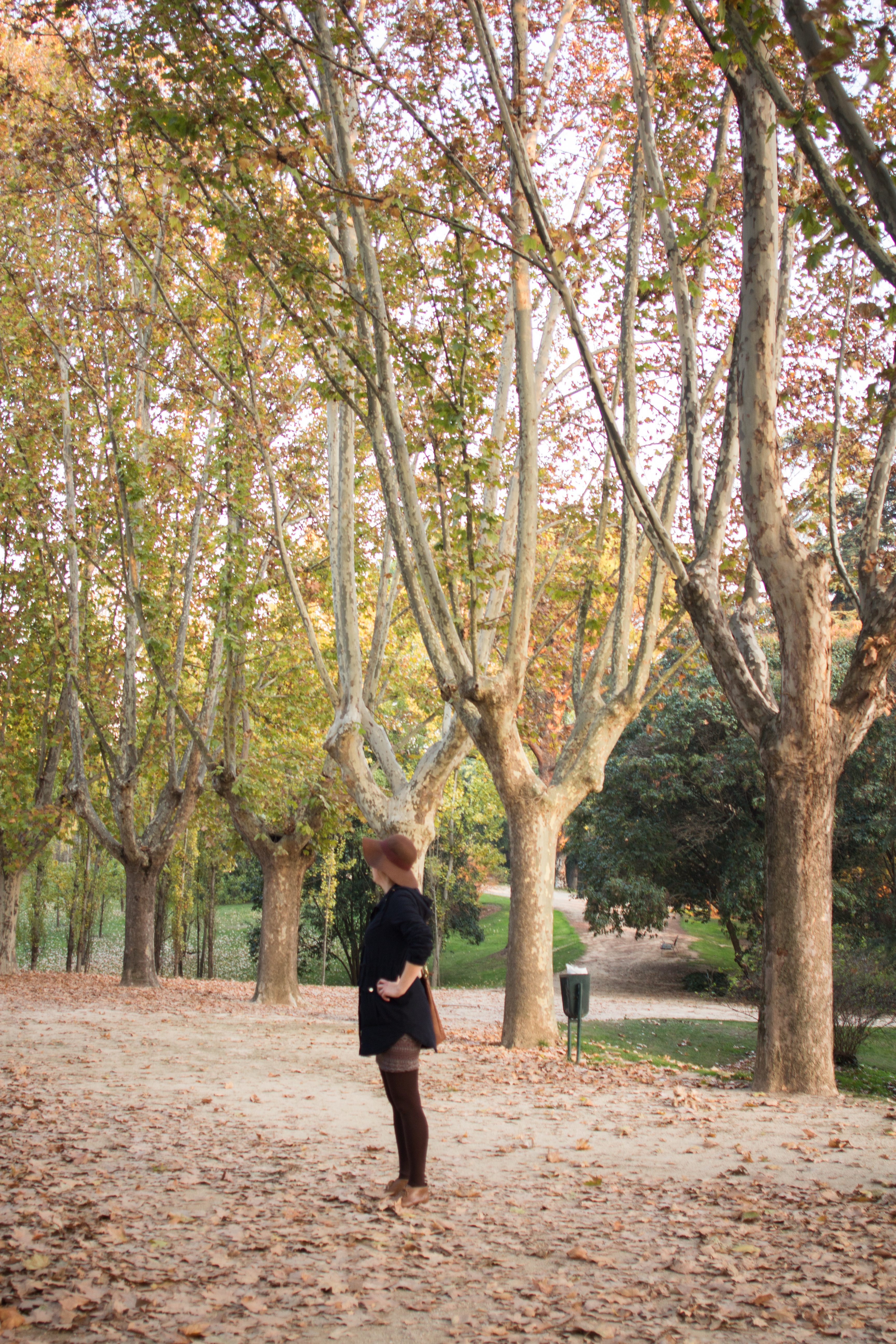 Shopping in Madrid
One of my friend is a jewellery designer and the other loves fashion and everything vintage. So whenever we're on tour, we hit shops and markets to discover local designs and trends.
Typographia – The shop sells printed shirts and supports young designers.
Custo – The Spanish company sells bright and colourful items.
Dandara – Sophisticated design with everyday elements.
Sfera – Simple design and affordable pieces with a southern European touch, perfect for your summer wardrobe.
El Rastro – A weekly flea market, which is just what we wanted. Almost no uncomfortable haggling, no trash, local design, colourful dresses, street food and music. It's almost like a happening.
Cuesta de Moyano – New and used books in front of El Retiro. They sell mostly Spanish books, but some are in English. Books range from culture, art, history to literary fiction.
What is a place where you and you're friends travelled to?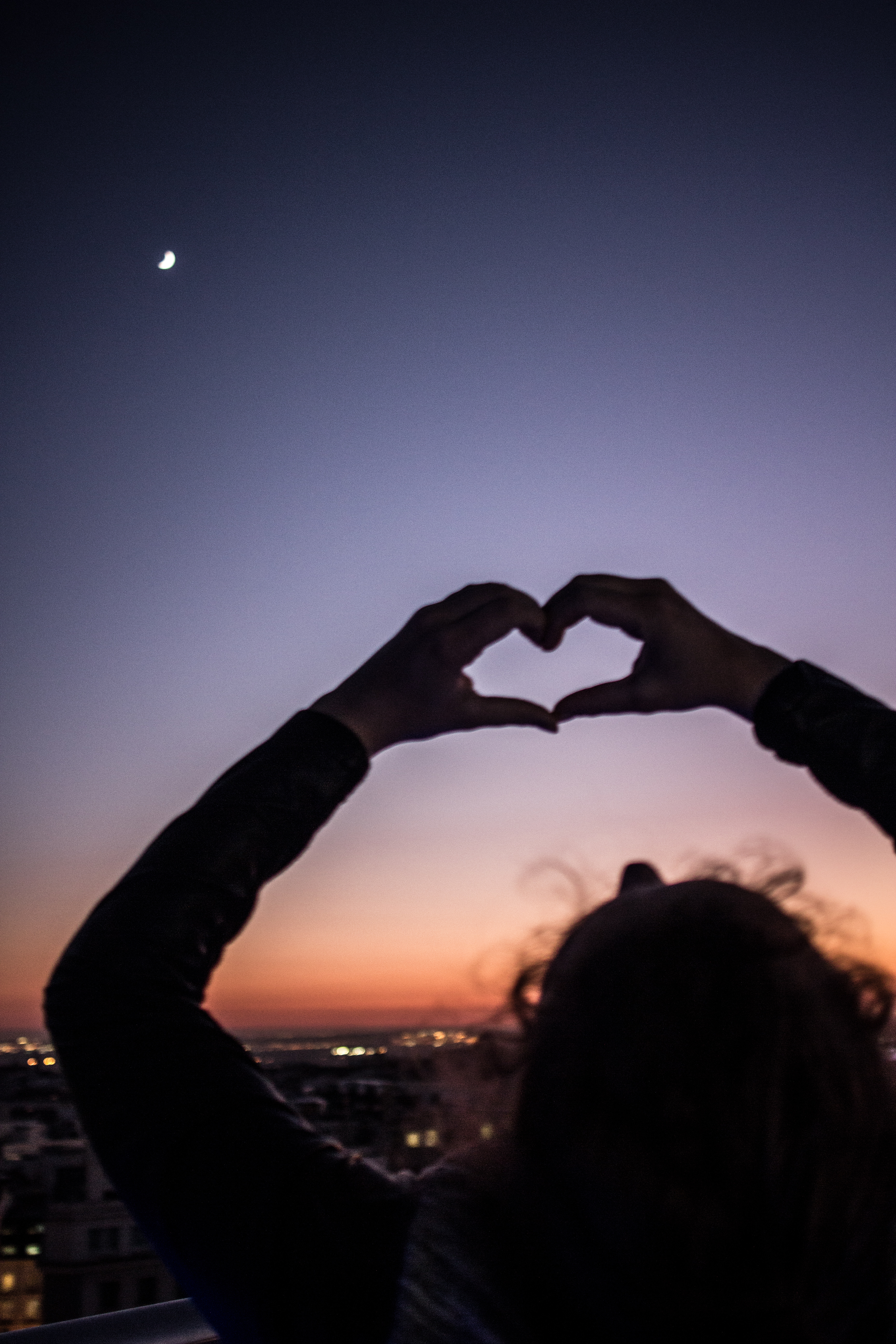 Read more about Spain
MADRID DAY TRIP: VISIT THE PALACE OF ARANJUEZ
A GUIDE TO BIZKAIA, SPAIN
EXPLORE THE BASQUE COUNTRY IN 20 CHARMING PICTURES
EXPLORE MADRID IN 20 LAID-BACK PICTURES
Pin It