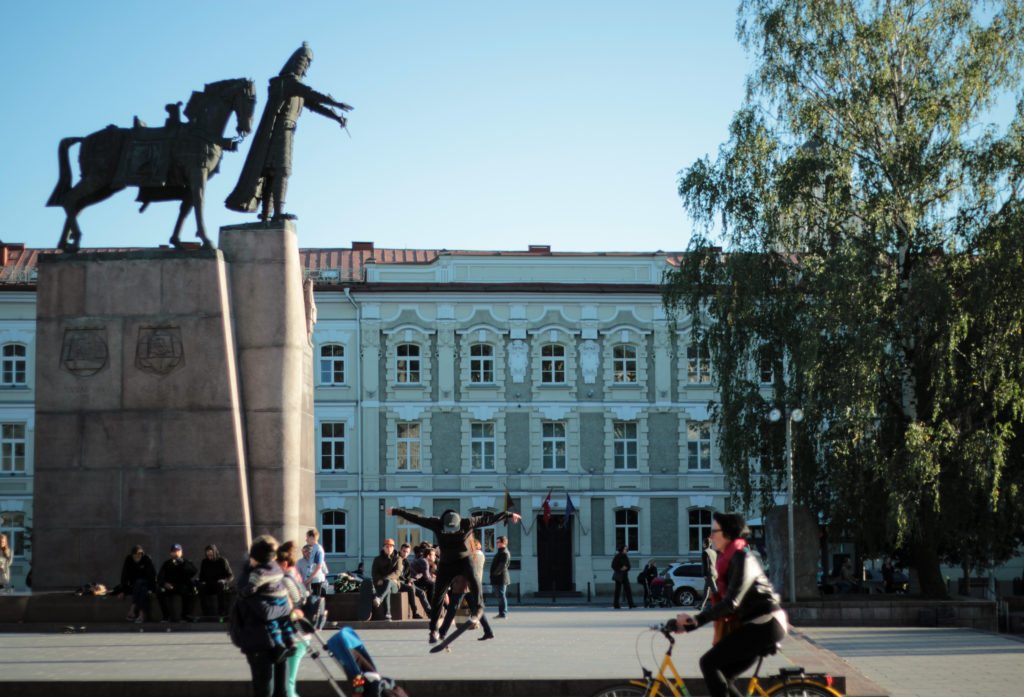 Hello from Vilnius
We decided pretty spontaneously to go to Lithuania.
I have to say I don't know much about this Baltic country which is kind of sad because there's just so much to see. For example the Cathedral Square where you find the statue of Geminias. He was a famous duke who brought fame and glory to Lithuania, back in the 14th century.
Today it's a place where people meet.
And so did I! I enjoy the last warm rays of sunshine while watching people.
Love,
Neni