Kuala Lumpur is the vibrant capital of Malaysia. It is versatile and full of life. Every neighbourhood has its own charm, tradition, food and cultural hot spots. And they are worth exploring.
Get all the useful information for your trip to Malaysia's capital .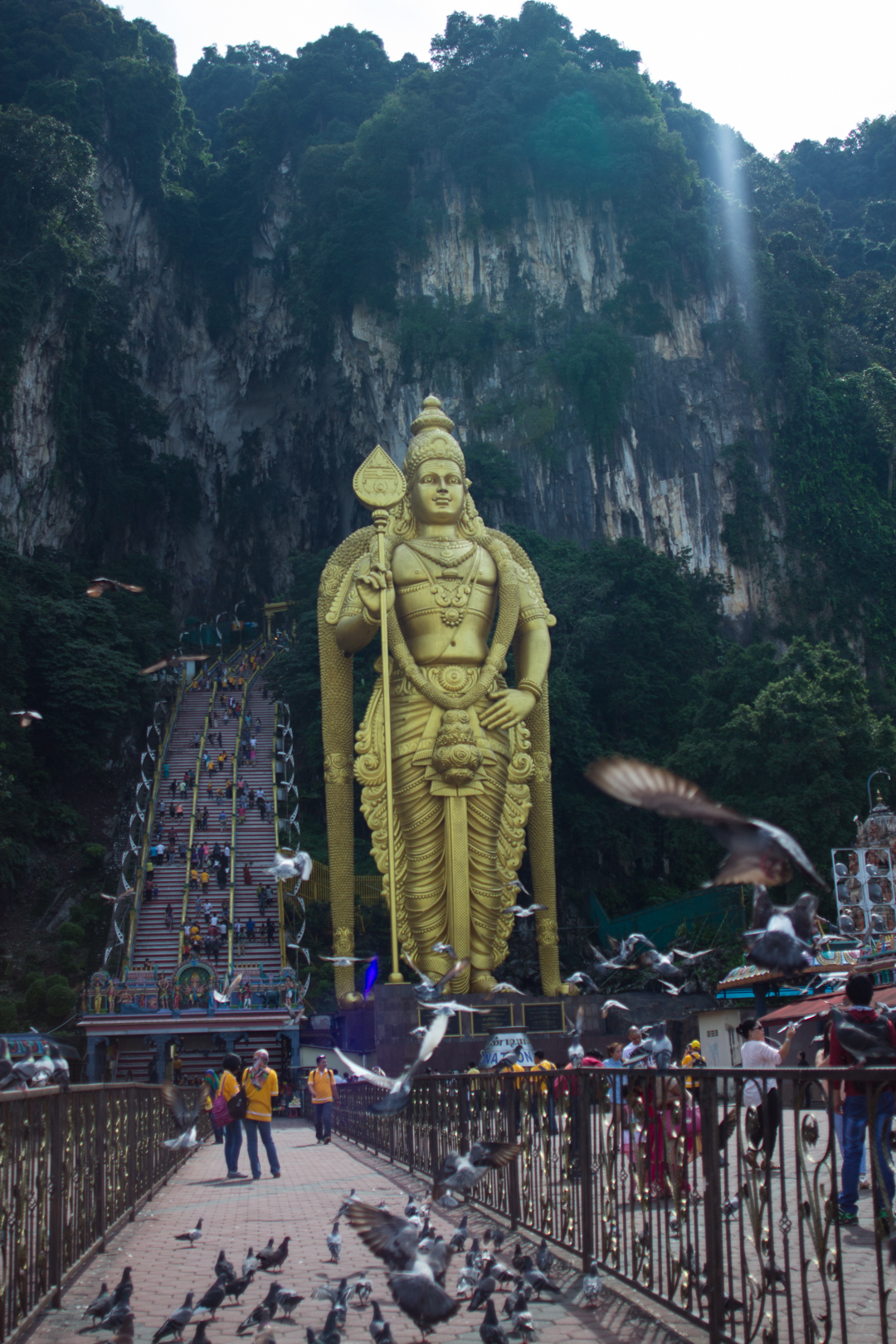 Information
Language
The national language of Malaysia is Bahasa. In general people do understand or speak at least basic English. The KLites are very friendly and helpful if they see someone struggling.
Weather
The clime in Kuala Lumpur (KL) is tropical that means it is hot throughout the year. Temperatures vary between 25° Celsius and 35° Celsius. There are often short but intense rain showers.
Paying
Ringgit is the national currency. Prices tend to be lower than in Western Europe and you get one or another good deal.
Visa and Health
If you are coming from one of the EU Member States, Canada, Australia or the USA you do not need a Tourist Visa.
Read more about health and immunisation.
Timezone
+7 Hours (CET)
Best Time to Travel
If you want to avoid rainy season, visit Kuala Lumpur between December and February or between April and September.
Staying at an Airbnb
Stay at an affordable yet super chic Airbnb. I collected a few of my favourites. To see my list click on the picture.
And if it is your first time travelling with Airbnb I have a coupon code for you.
Useful Tips
Uber is popular, cheap and fast. Drivers like to share their favourite spots and tell one or another funny anecdote.
Try to avoid driving between 5 p.m and 7 p.m. it is a traffic nightmare.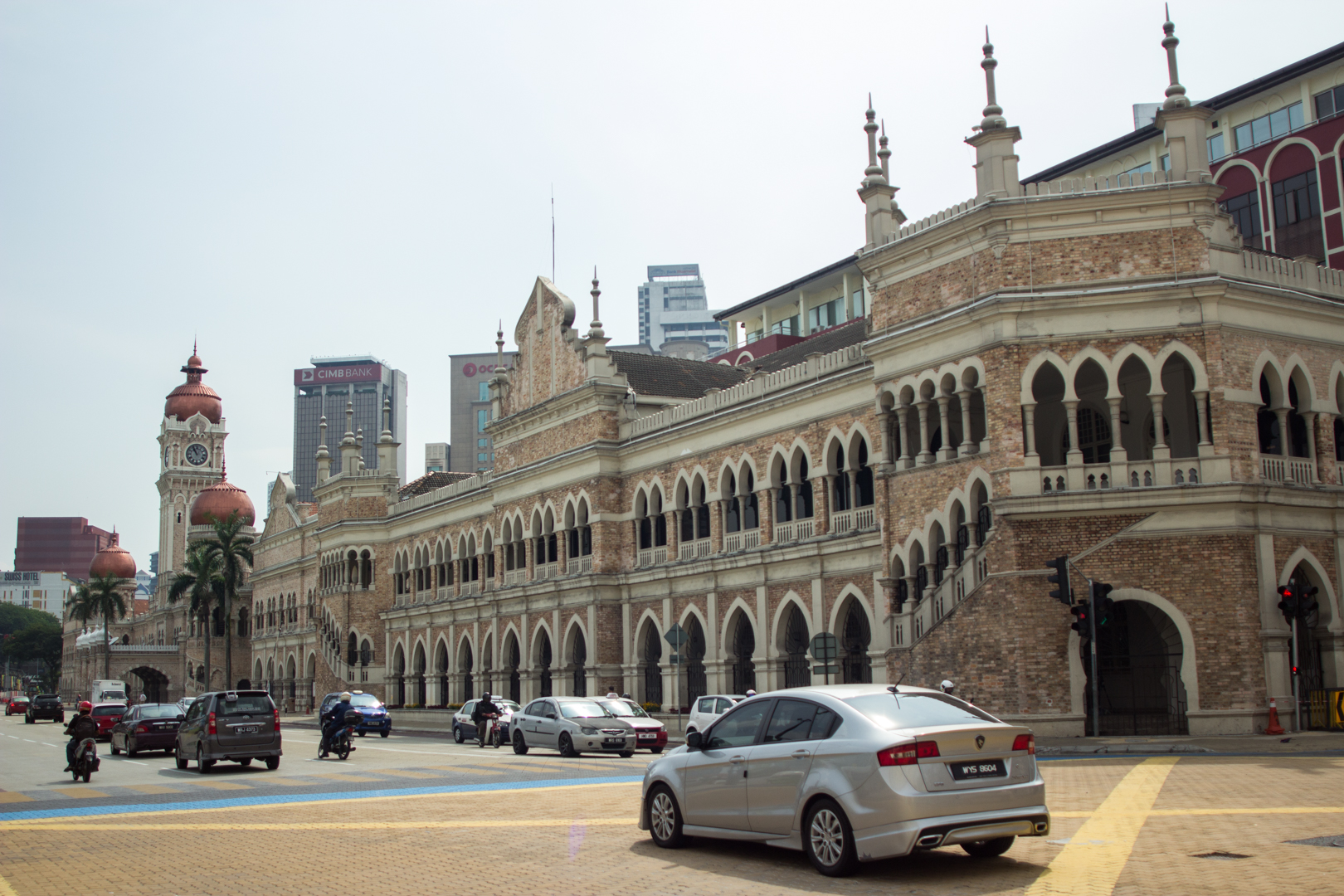 To See in Kuala Lumpur
Petronas Towers
The towers are the landmark of the city. Formerly the tallest building of the world, they offer a spectacular view over the city. Visitors get a tour and a brief introduction to the history of the two towers.
Tip: Get your ticket and choose the time you want to visit the tower. Use the waiting time to amble through the mall.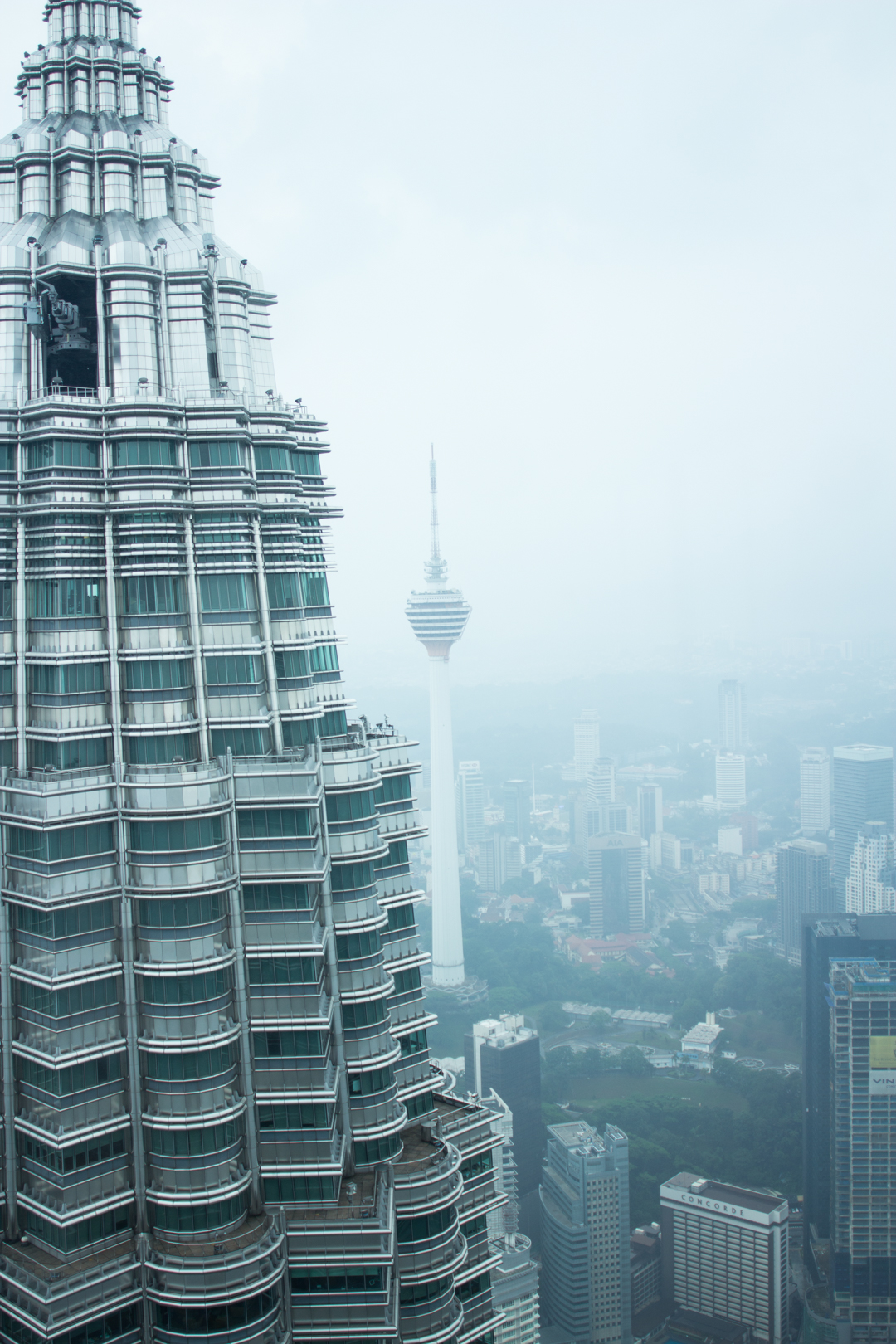 The National Monument portraits freedom fighters of the past. It might not be as spectacular, but the area is. Lake Garden is a quiet park with fewer tourists and a lot of shadowy spots to flee the heat. Occasionally musicians are playing traditional music and entertain the owners of the three small stands at the entrance of Lake Garden. Buy a cold drink and enjoy a few relaxing moments under the palm trees.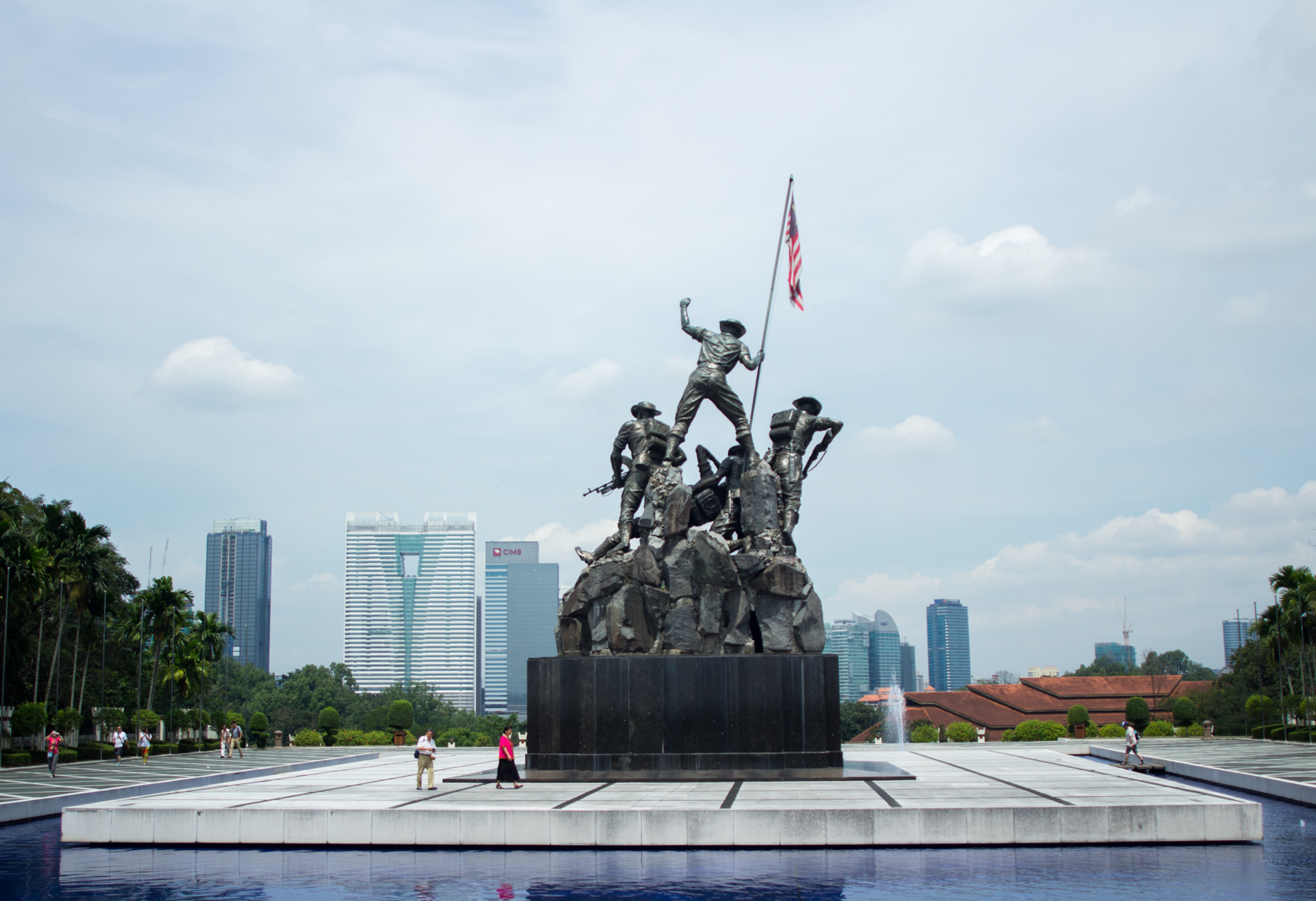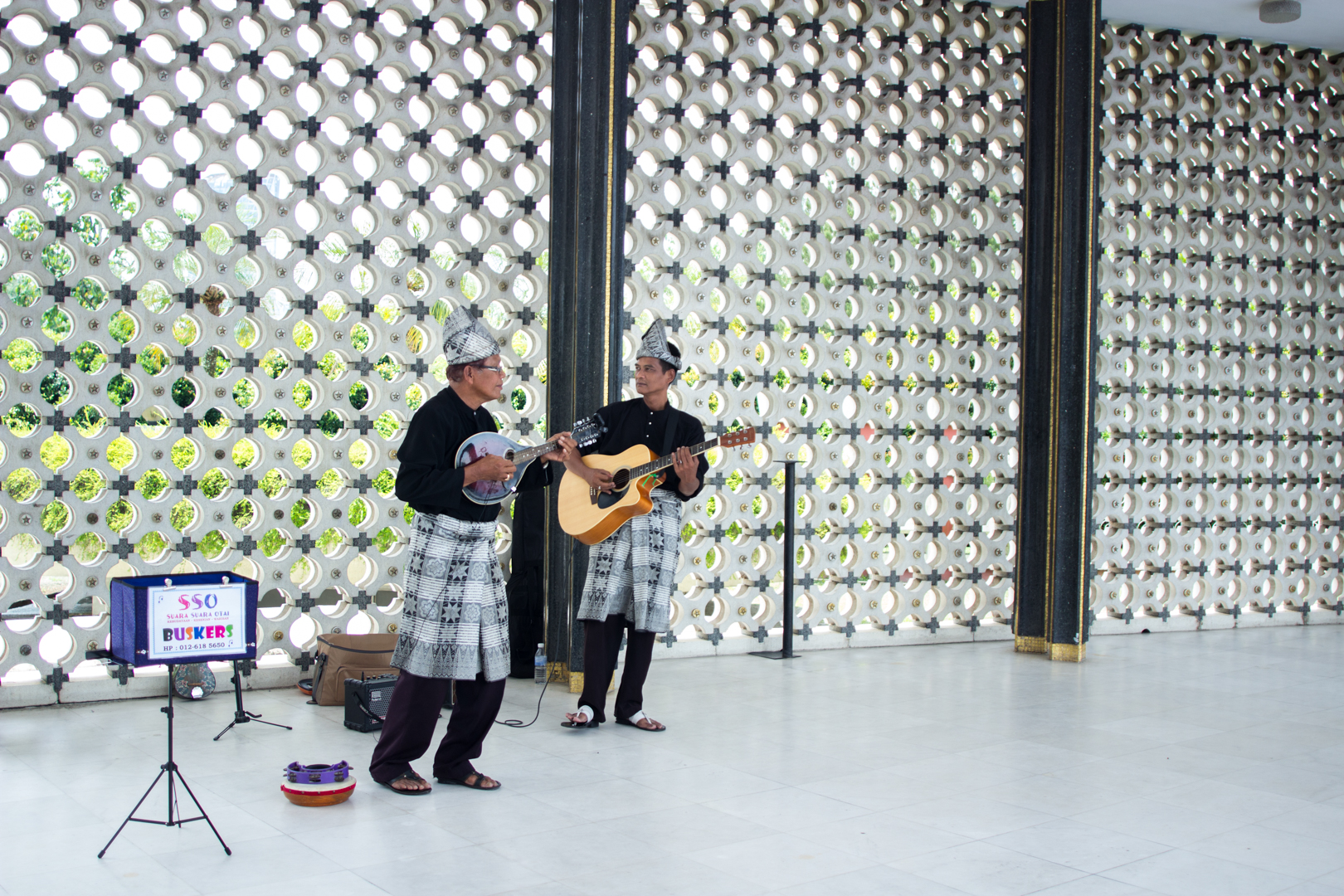 Perdana Botanical Garden offers the concrete jungle of Kuala Lumpur a green lung. At the weekend there are events and concerts for the whole family. You can rent a boat or just walk the trails and get lost between flowers.
The botanical garden is divided into different parks like Hibiscus, Orchid or Bird.
It is often used as a setting for photo shootings.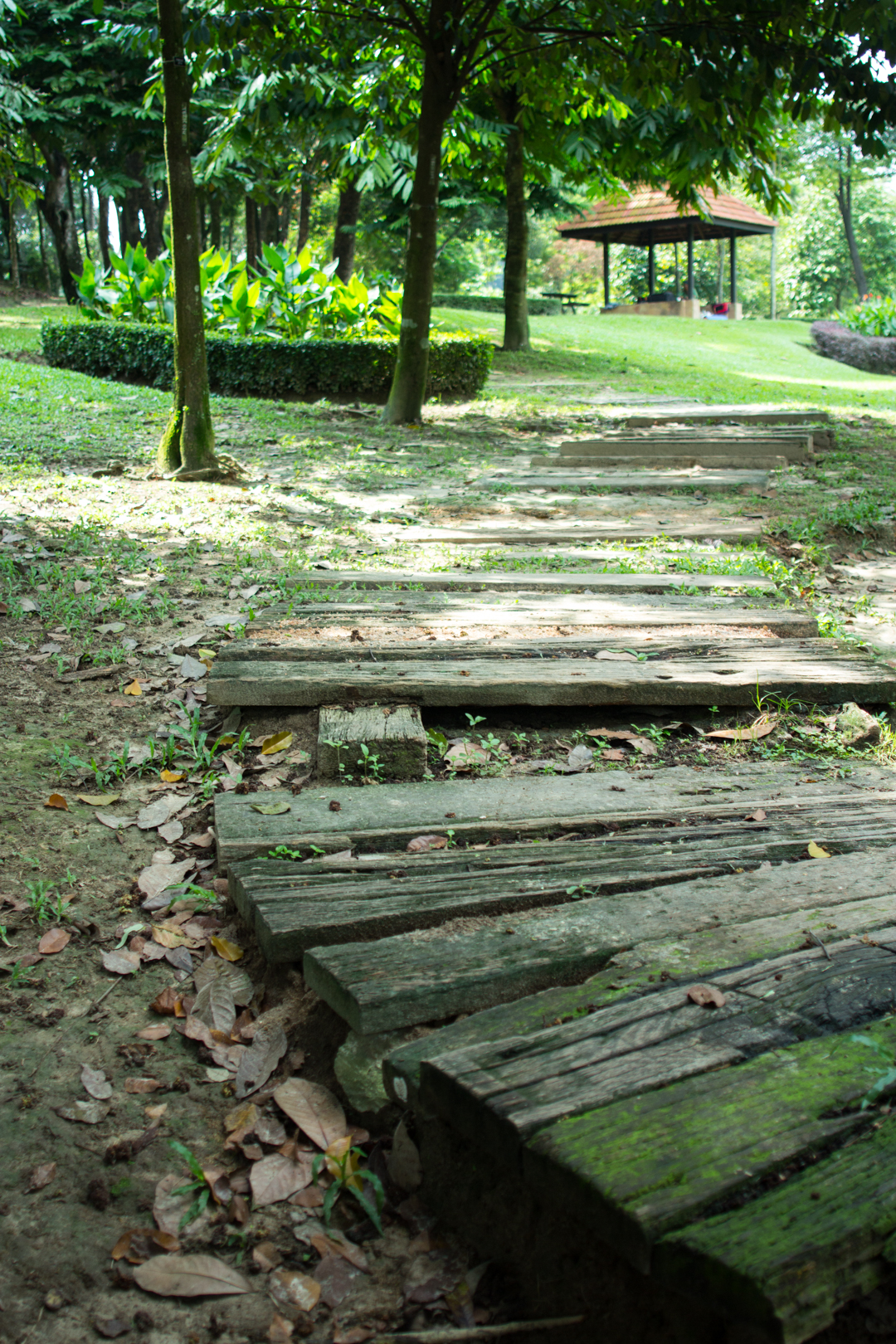 Museums tend to be a bit one-sided but the art museum National Visual Arts Gallery Malaysia is definitely worth a visit.
You can watch artists create right in the entrance hall. Further ateliers are in the basement.
If you follow the spiral stairs, which leads through the whole building, you will find changing exhibitions. Watercolours, historic paintings, sketches, photographs and installations put Malaysia in a critical artistic context.
Batu Caves
The Batu Caves are only a few kilometres out of Kuala Lumpur and are a massive tourist attraction of the country.
You have to climb 272 steps to see the wonderful piece of Hinduism. Up there you got an amazing view over the surroundings.
In front of the caves is the 42 metres tall statue of Murugan.
Be careful the monkeys like to throw things at you.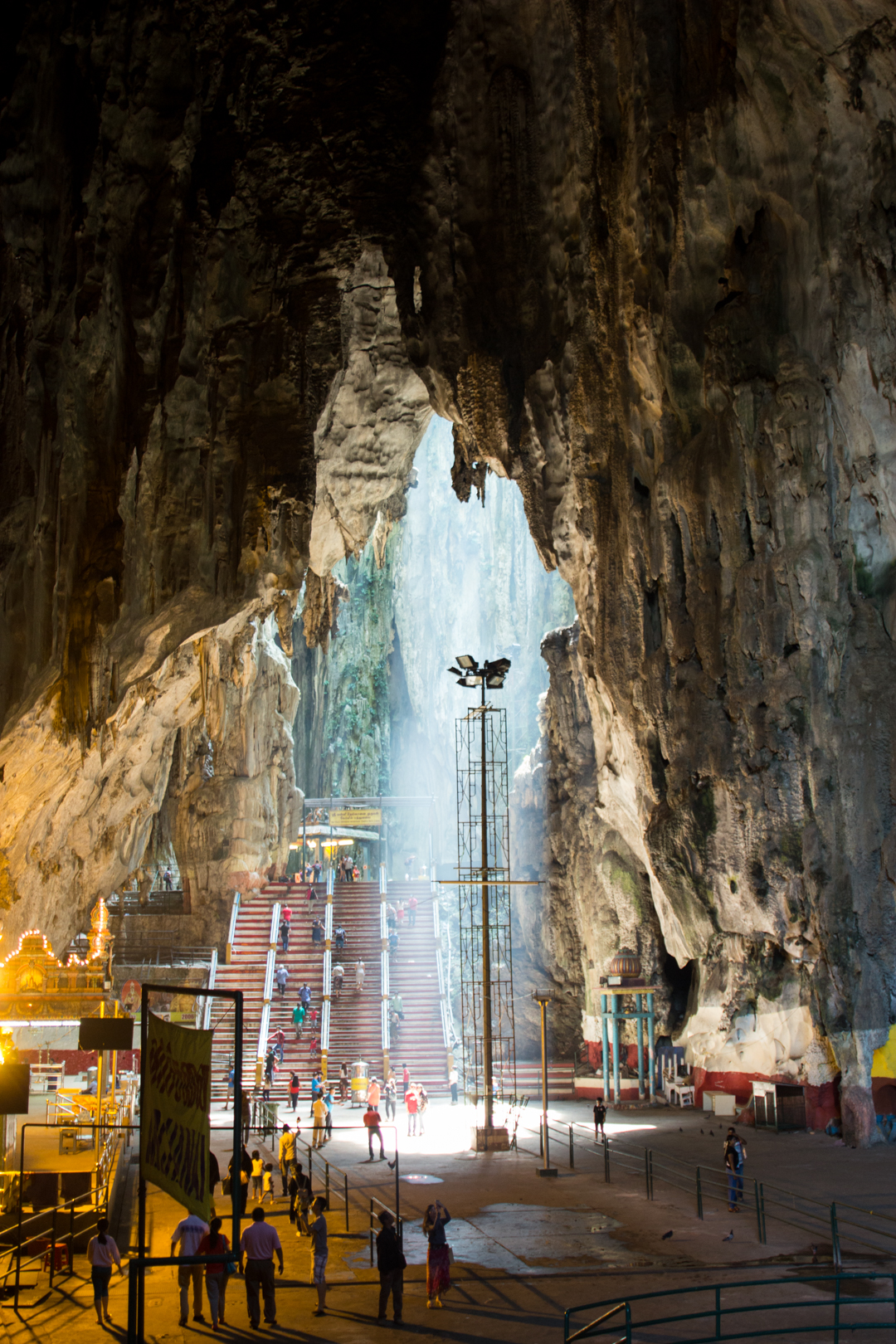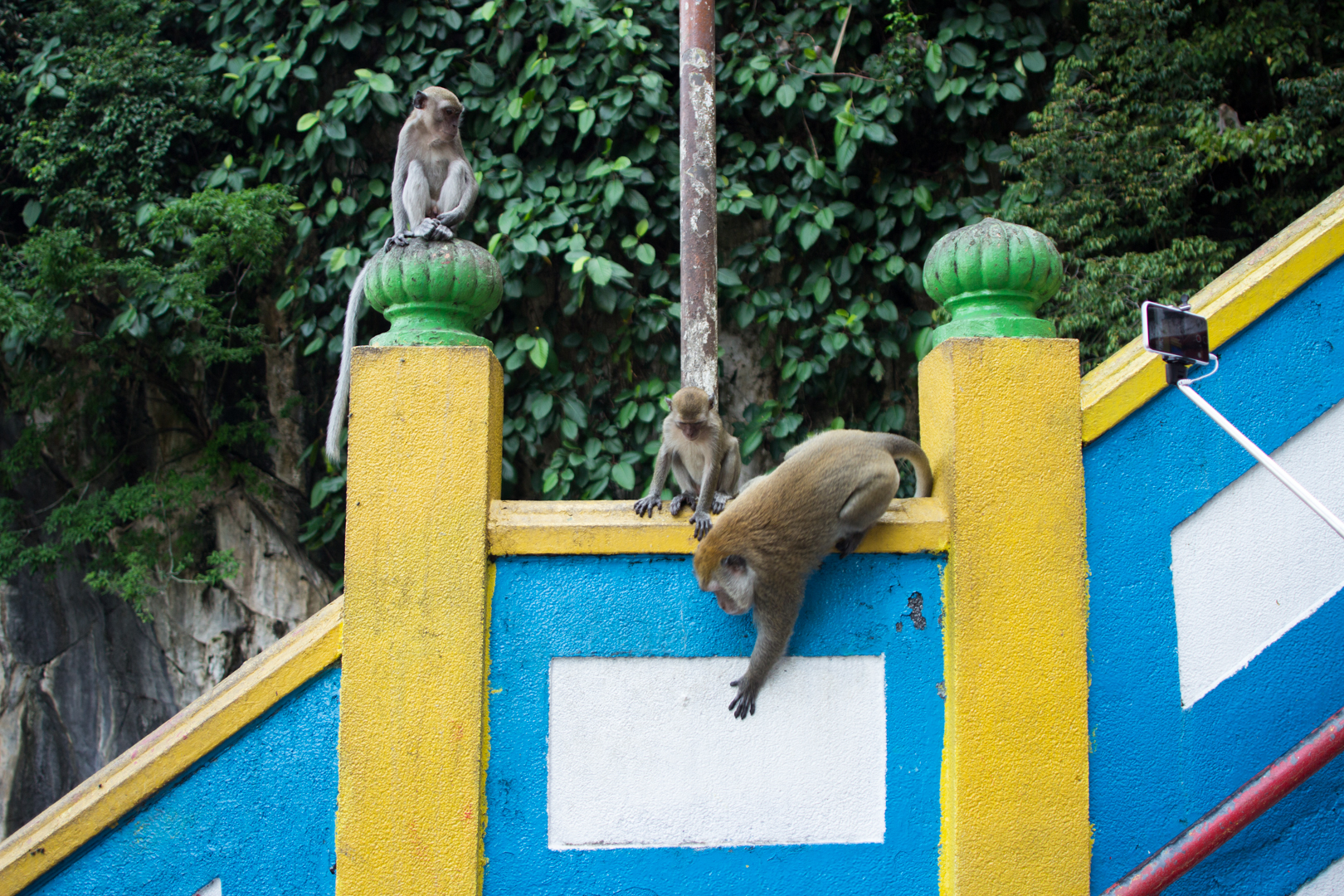 Kampung Baru
Kampung Baru is the oldest neighbourhood of the city. The inhabitants are mostly muslim.
Kampung Baru means "New Village", a village where more than 17.000 people are living.
It is the heart of Kuala Lumpur and you get a great view on the surrounding skyscrapers, shopping malls and office buildings. Life in the village is completely different. Old wooden houses are protected by their owners, willing to fight in order to keep them. "We will not sell, someone has to keep the tradition", is something you hear rather often.
A guided tour follows significant stations and brings visitors closer to the people and their history.
Read more: KAMPUNG BARU GUIDED TOUR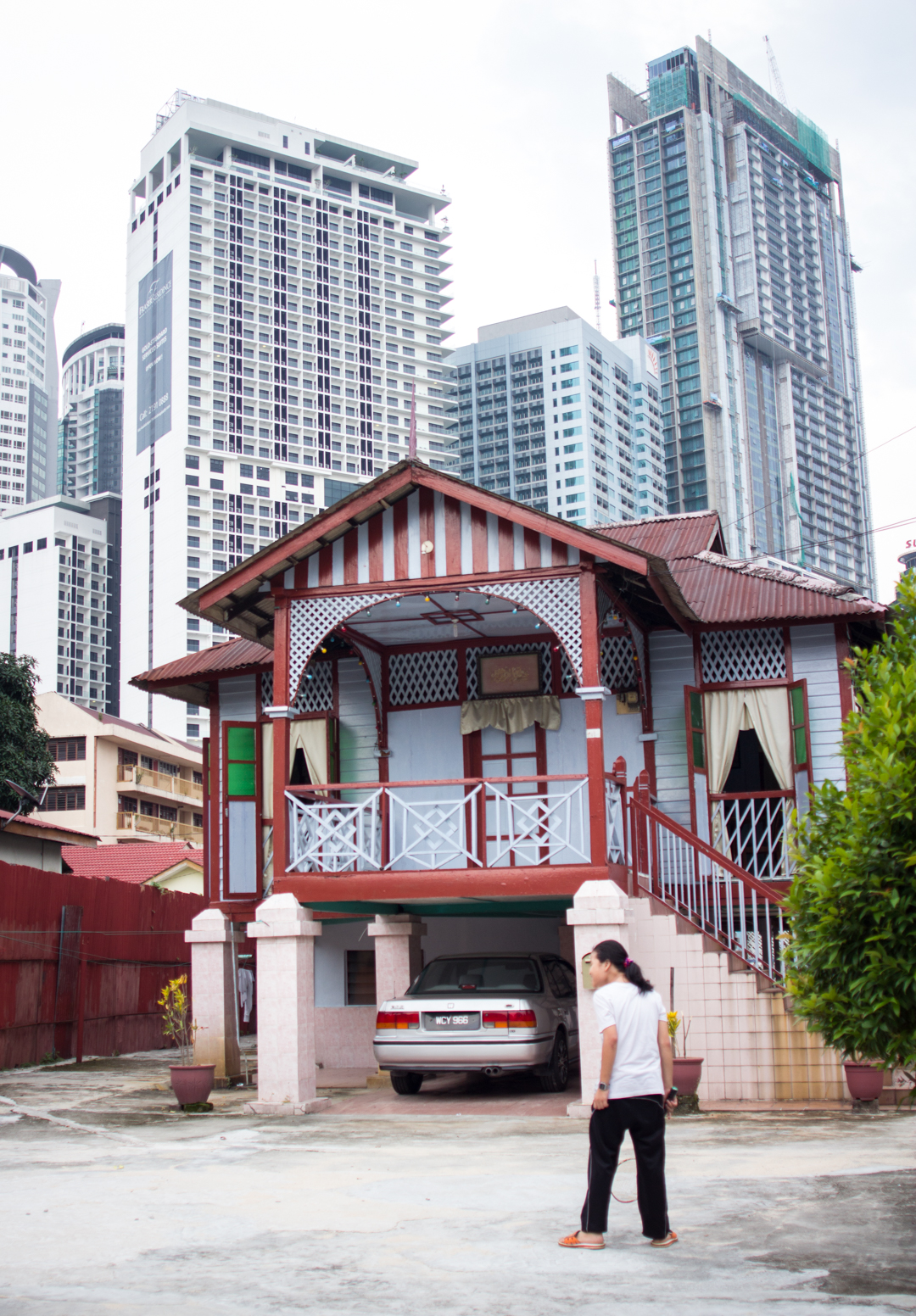 China Town
China Town is the lively part of the city. You find delicious Chinese food, shopping possibilities, night markets and traditional temples.
Another attraction seems to be plagiarism. Along the pavements you will find Prada, Chanel, Gucci and more.
But the further you go, the calmer it gets. You find real life, alleys with small shops without Prada bags.
Several temples frame the neighbourhood and bring culture into the sales-oriented part of KL, like the Taoist Kuan Ti, Kuan Yin or Sin Sze Si Ya.
Read more: KUALA LUMPUR CHINA TOWN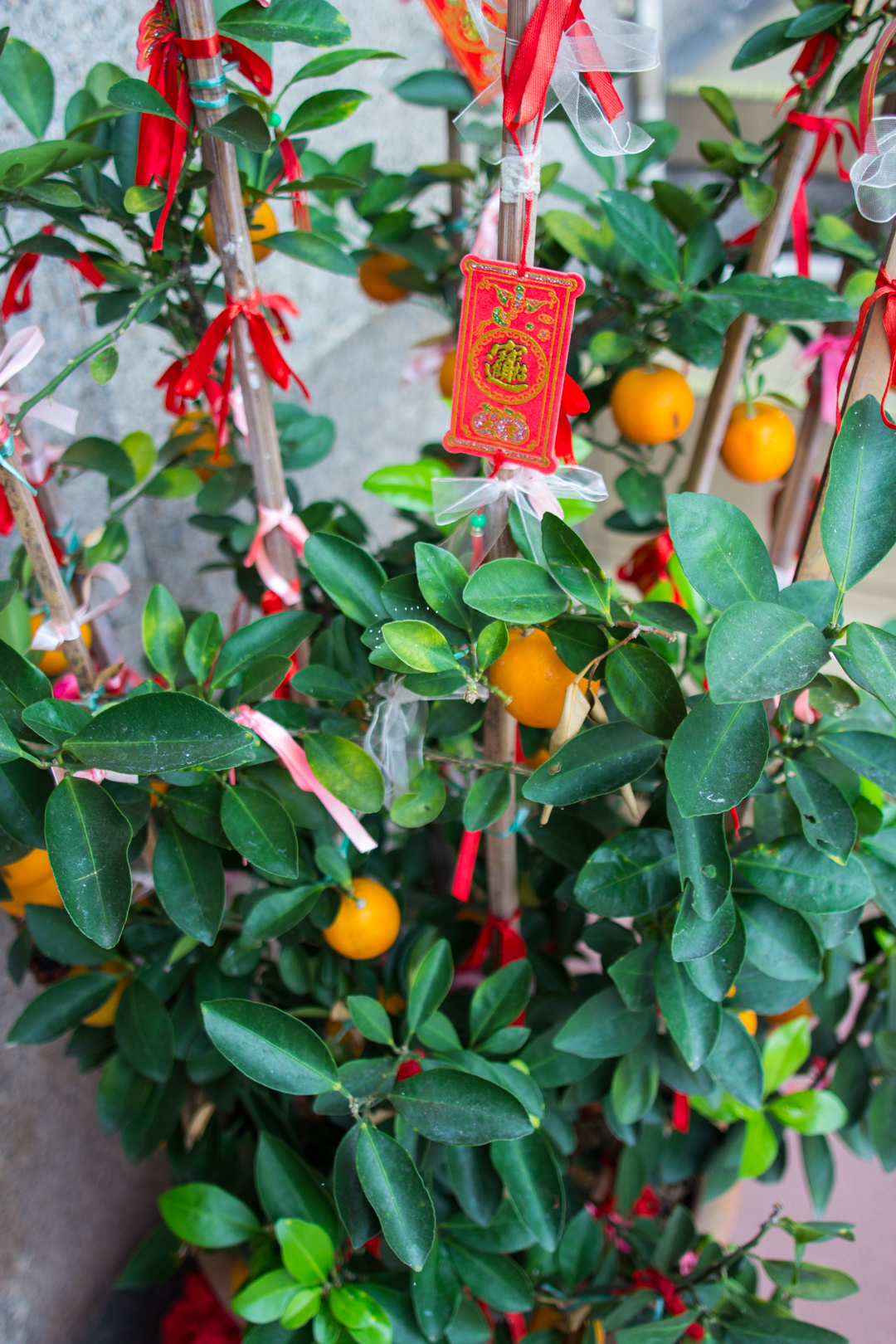 Little India
Brickfields is also known as Little India.
Indian music is blasting throughout the streets, stores are selling wide linen trousers, scarfs with elephant prints and, of course, gold jewellery.
It smells of curry, spinach and fresh vegetables.
Little India is colourful, loud, full of turmoil and so amiable.
Try the spicy chickpeas at one of the street food stands!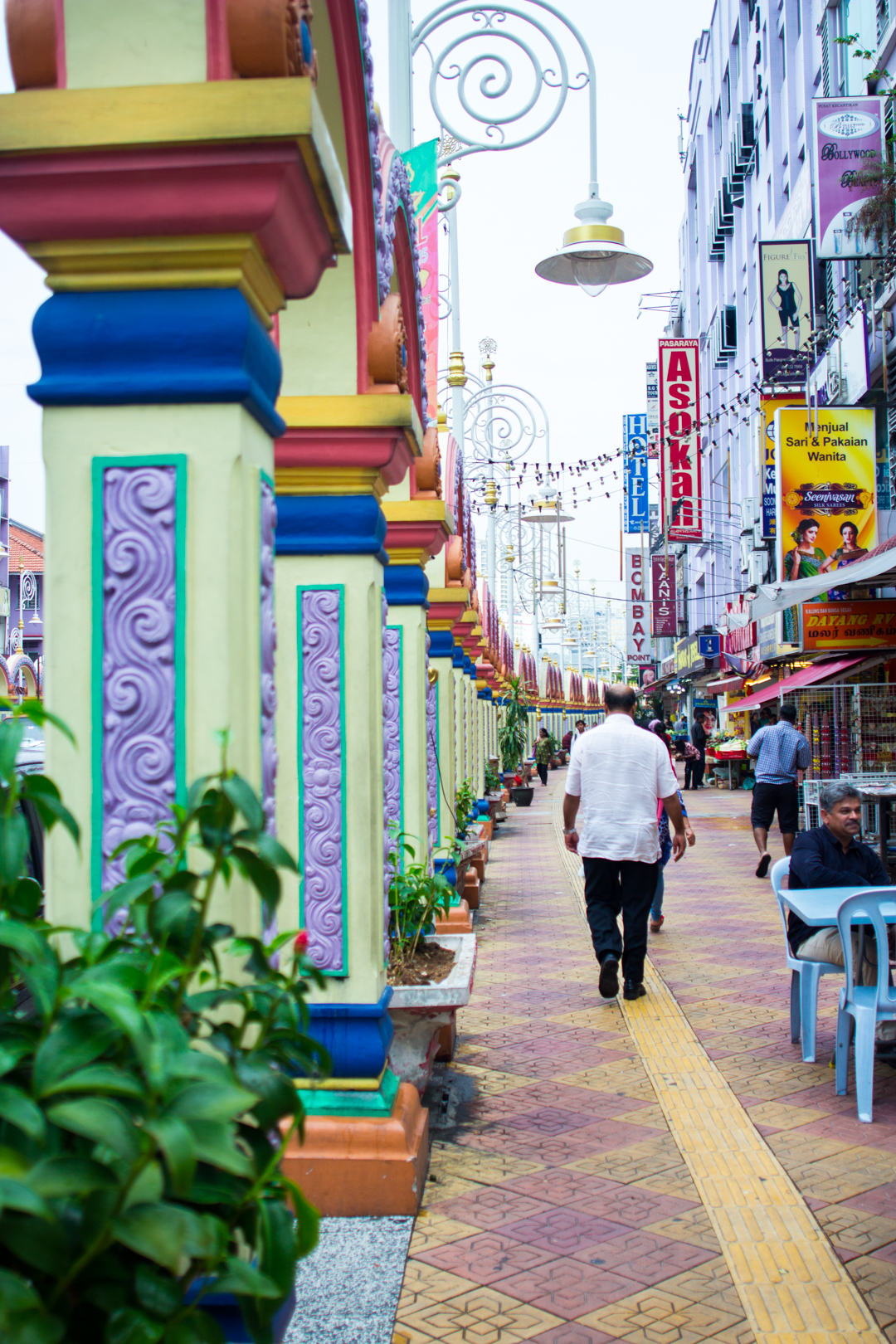 Shopping in Kuala Lumpur
Kuala Lumpur is a shopping paradise. Asian knick-knacks, useful gadgets, beauty products (sheet masks!), western classics — you can buy almost everything and most of the time you will save money.
Malls are popular. Two highlights are the Pavilion Mall and Avenue K where you find good food courts and stores like Daiso, Kitschen, unique stores and big fashion chains with Asian touch.
If you prefer markets, check out China Town or Little India. Locals sell traditional goods from their homeland. Do not forget to haggle.
Read more: TIPS FOR YOUR NEXT SHOPPING TRIP TO KUALA LUMPUR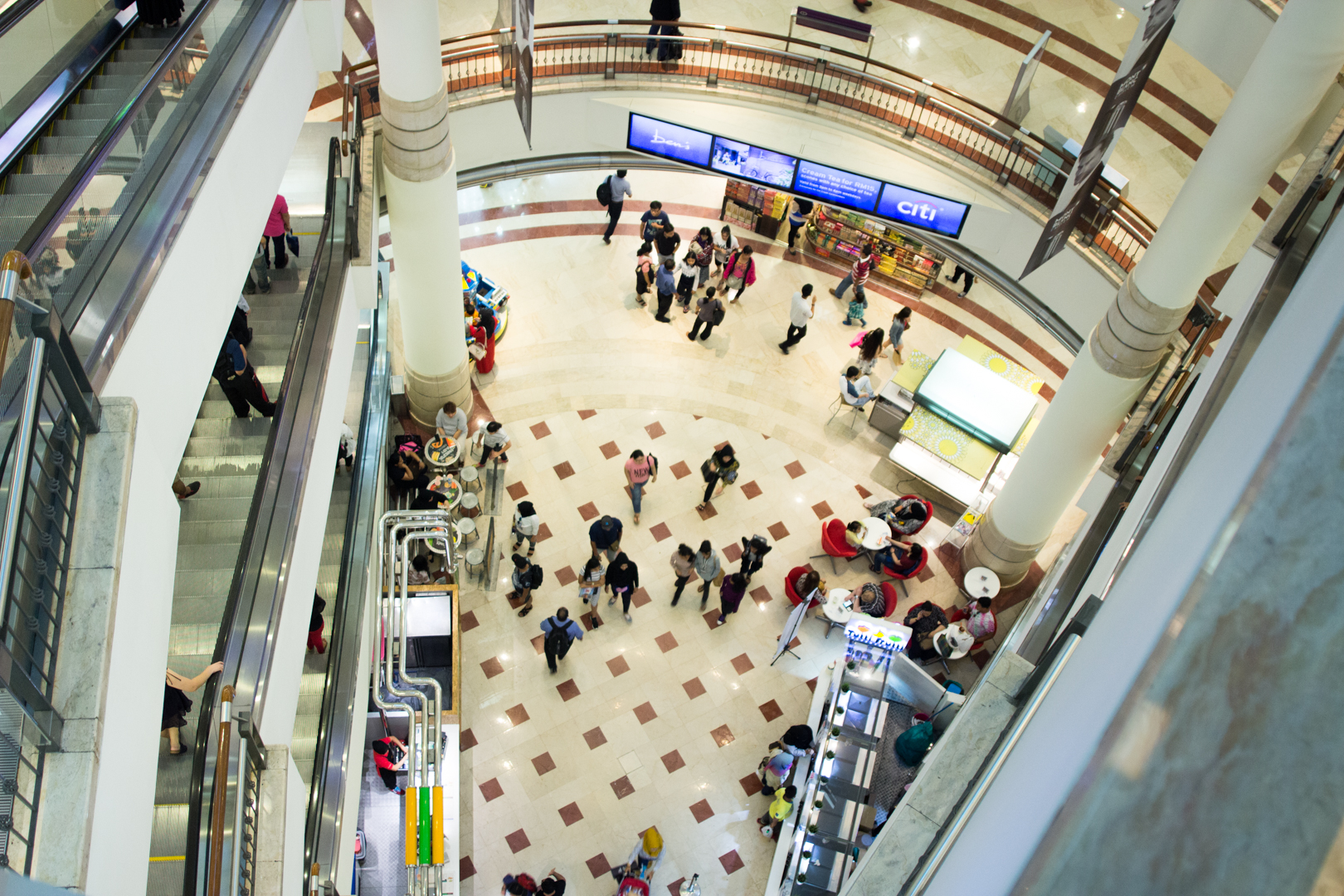 Eating in Kuala Lumpur
You get the best food in town in China Town. Stands and food courts invite you to eat on the busy streets while watching the locals.
Typical Malay food is sold in Kampung Baru, one of the oldest neighbourhoods. They sell rice in hot sauces, sweets and other dishes all day around.
At nighttime stands open their door in Jalan Alor. You get cheap and simple food there.
In Jalan Nagasari you will find a lot of restaurants, bars and cafés, which are really popular among visitors.
The best restaurant, in my opinion, is Betel Leaf. An Indian restaurant with a lot of vegan and vegetarian options. Try the spring rolls, they are so good! Come early or make a reservation.
Have you ever been to Kuala Lumpur? What are your highlights? Let me and other readers know in the comment section. 
Read more about Malaysia
KAMPUNG BARU GUIDED TOUR
TIPS FOR YOUR NEXT SHOPPING TRIP TO KUALA LUMPUR
KUALA LUMPUR CHINA TOWN
WHY YOU SHOULD VISIT KUALA LUMPUR
EVERYTHING YOU NEED TO KNOW BEFORE GOING TO KUALA LUMPUR
Click your way through the streets of Kuala Lumpur