The Harz Mountain is a national park in central Germany. There're a lot of trails to hike or bike. One of the most scenic ones is the Hexenstieg, a witches trail, with a beautiful view on surrounding valleys.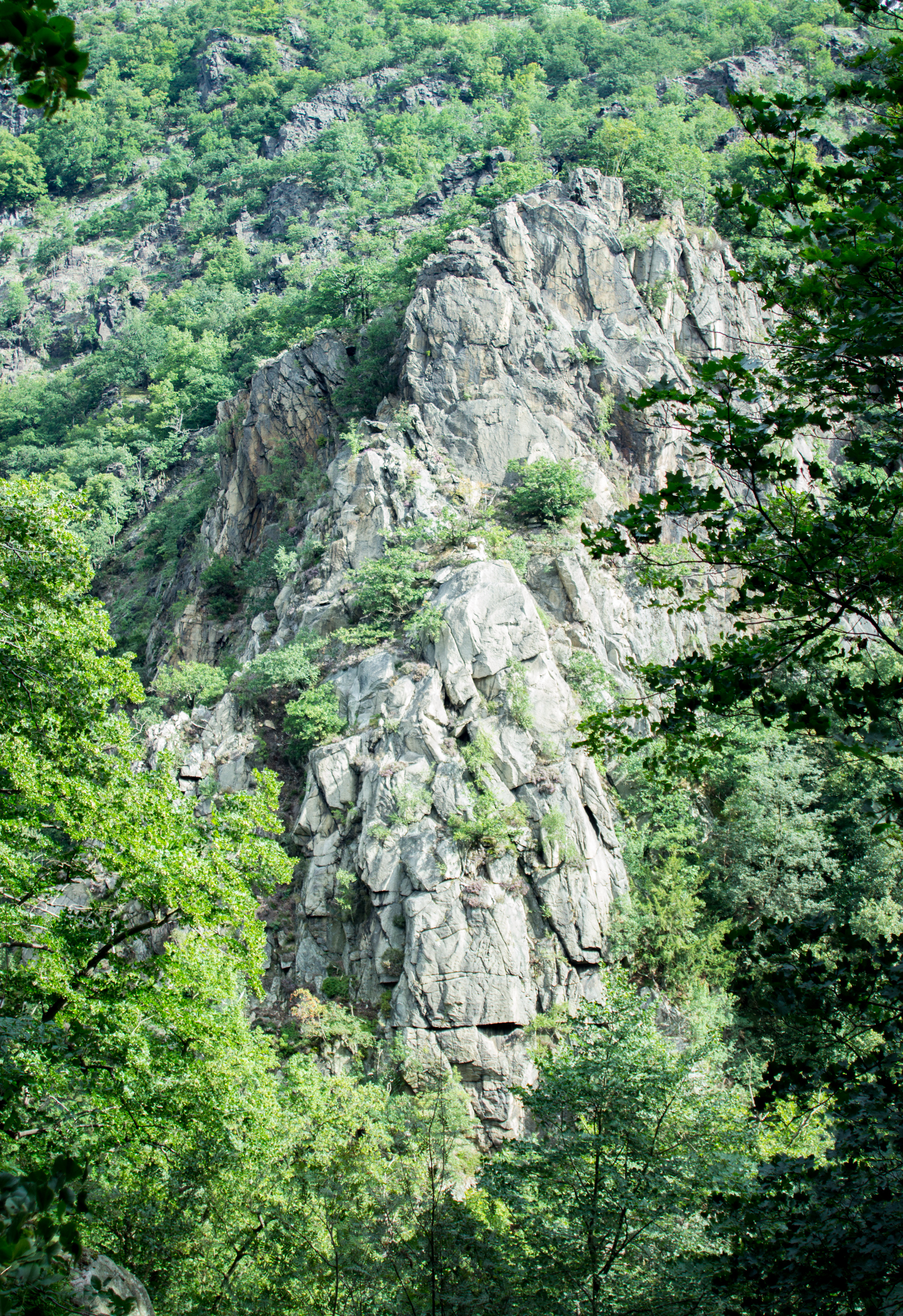 I like hiking. No dangerous mountains, neither day long marches; not yet. I just like walking through nature. I put on my running shoes, pack my bag, don't forget some provisions and walk on.
Like the other day, when I hiked part of the Harzer Hexenstieg from Thale to Treseburg.
Starting in Thale, you can choose from different trails. I took the Harzer Hexenstieg, because a Witches Trail sounds kind of appealing. To coordinate, you just have to remember a little sign with a witch on. Follow the witches which are flocked on the trees along the way.
While driving to Thale, I was annoyed that I forget to pack the tick repellent, but luckily the forest staff is one step ahead of their hikers. They put a little box up. You put money in and spray your body with repellent. In my opinion, a very good invention.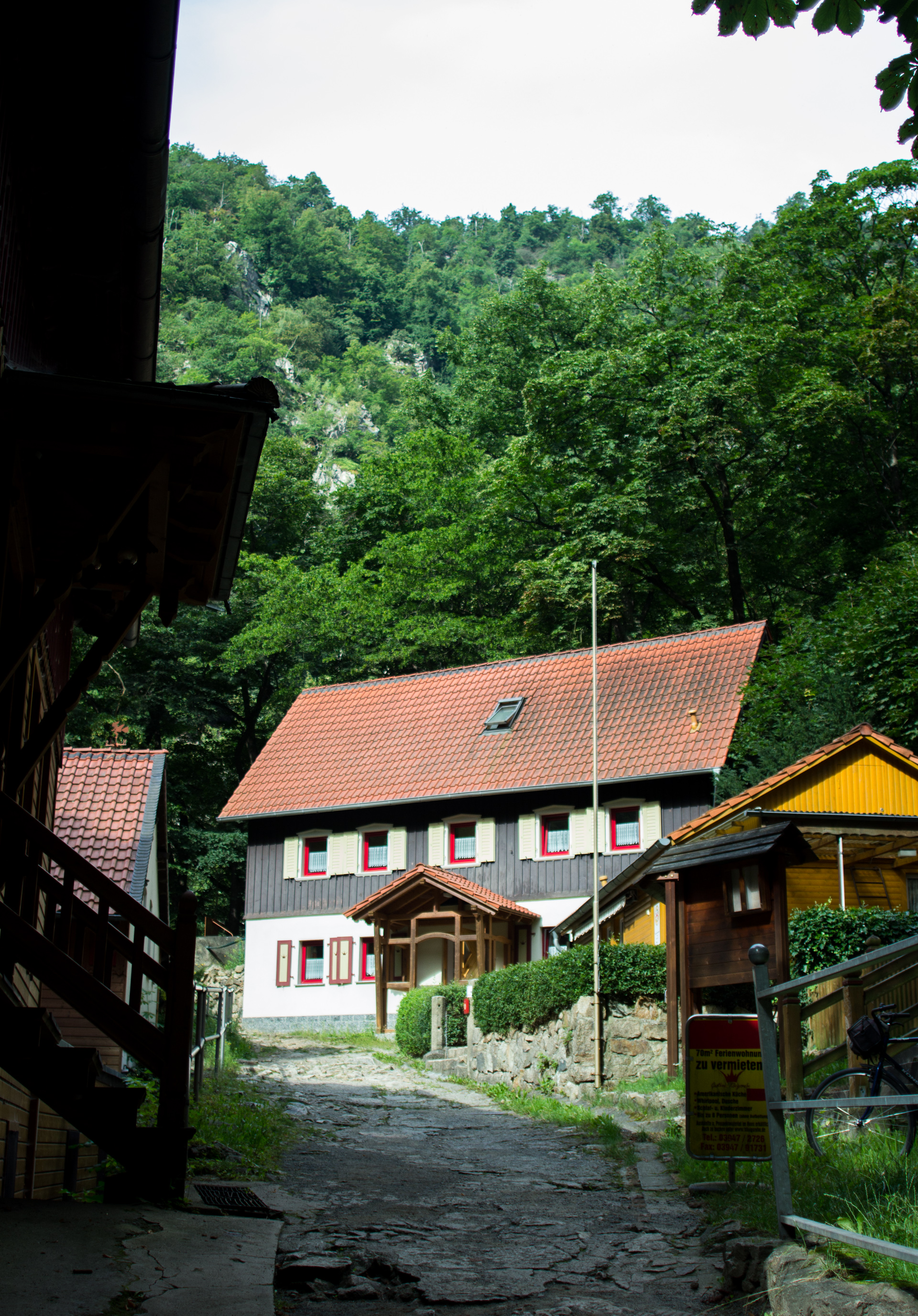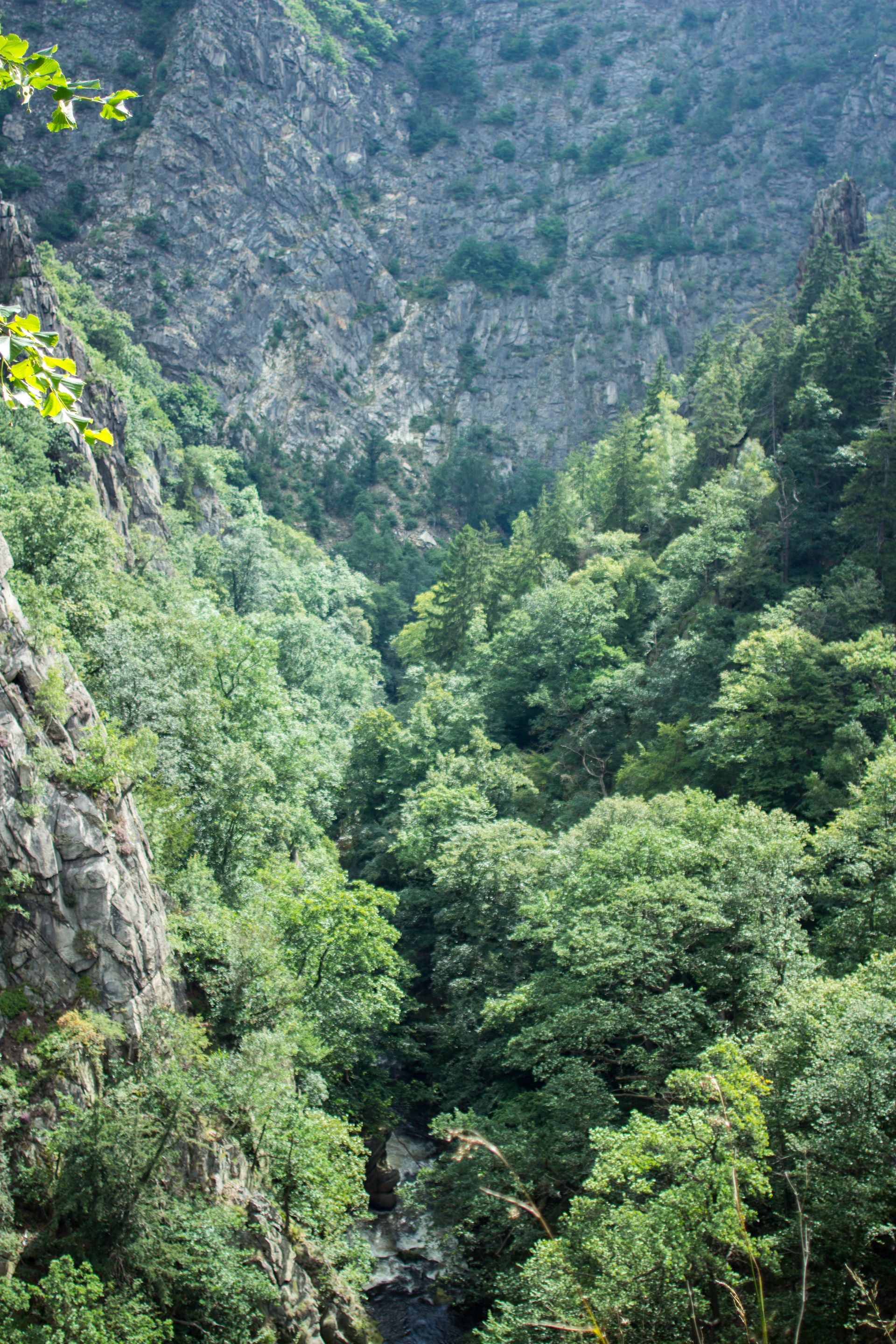 The trail is versatile: steep uphill, rocky, bridges, stones, cross-country. Slopes have handrails, so you can take your time and safety.
Be careful, the Hexenstieg passes a river. At one point, my brother thought he should test the temperature of the water and promptly slipped into the water. (I'm still laughing by the way)
Soon we reached the Bodetal and the view is hard to describe. Beautiful indeed, deep and elevated. Trees blossom in a luscious green. You hear birds singing, nothing else; the next street is far away. Imagine watching the sun rise at this point, I have to come back again.
We continued through the forest, rest and wondered about the change of landscape, left and right nothing but stones.
Rain; we started running to the next village. The steep trail is wet and slippery and the last metres became really challenging. Back to the village, I was so relieved and done for the day.
But we found a quaint restaurant and ended the trip with a heavy, German dish.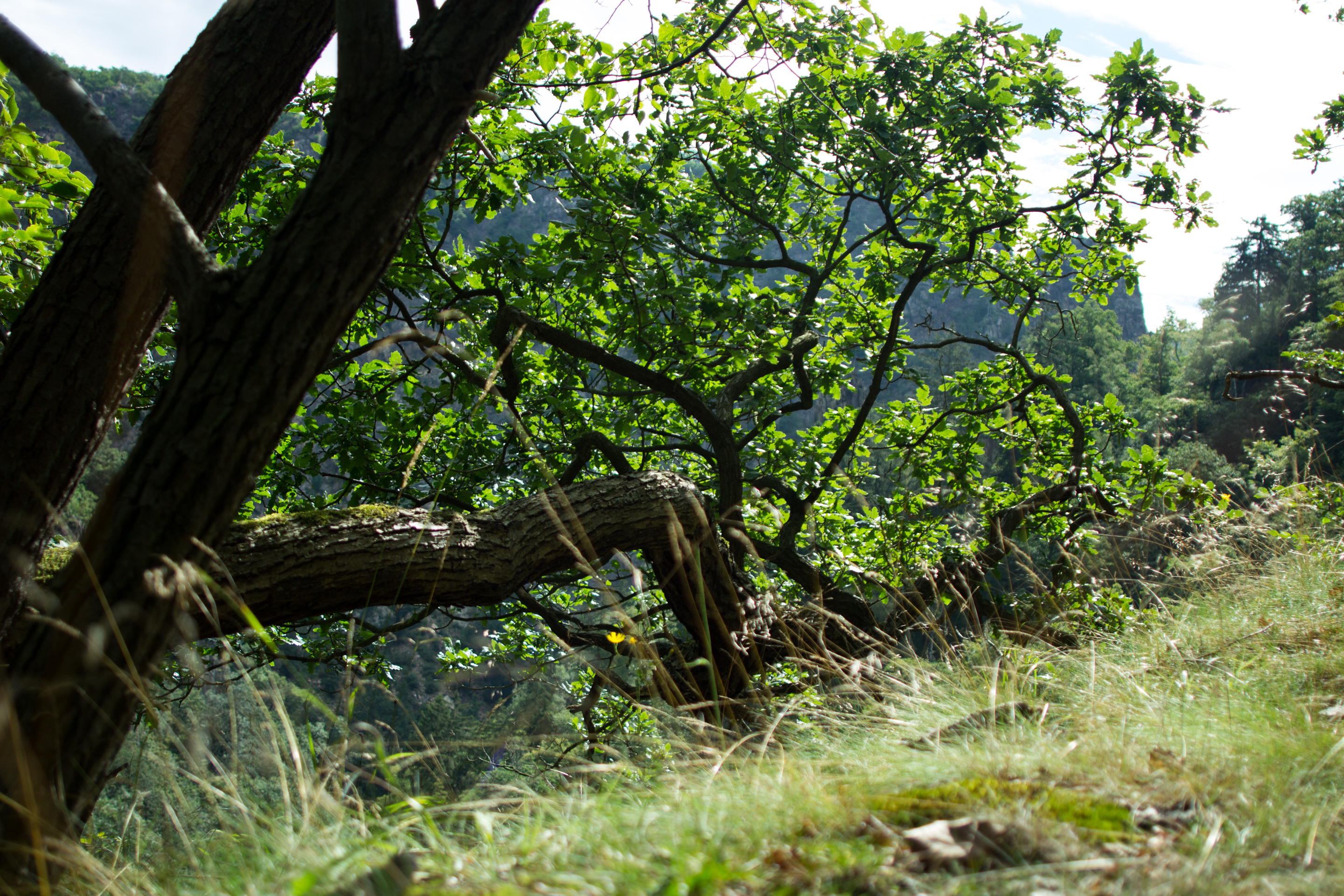 Information
If you want to enjoy the view but are not so keen on walking, take the cable car. The floor is made of glass to fully enjoy the surrounding.
Bring: enough water, sun protection, an extra jacket just in case, something to snack, insect repeller
Remember your sign to stay on the trail.
How to get there: by car or train
Parking: free
Check out the full trail.
Read more about Germany
VIDEO: LEAVING BERLIN FOR A SUMMER BREAK
DAY TRIP FROM BERLIN: THE CASTLE OF RHEINSBERG
INTO THE WINTER WONDERLAND: EXPLORING HARZ MOUNTAIN
LAUSCHA – THE ORIGIN OF CHRISTMAS ORNAMENTS
DISCOVER THE BEST CHRISTMAS MARKETS IN THÜRINGEN
20 MUST-SEES FOR YOUR FIRST TIME IN BERLIN
BROCKEN – HIKING THROUGH CENTRAL GERMANY
Pin It