The foothills of Rinjani are in the northern part of Lombok, Indonesia. Rinjani is often used for overnight hikes. If you're not that advanced and still want to see and experience the lush nature of the tropical forest, consider hiking to the waterfalls Tiu Kelep and Sindang Gila. You can easily combine them and end your walk with a bath in the natural pool of Sindang Gila.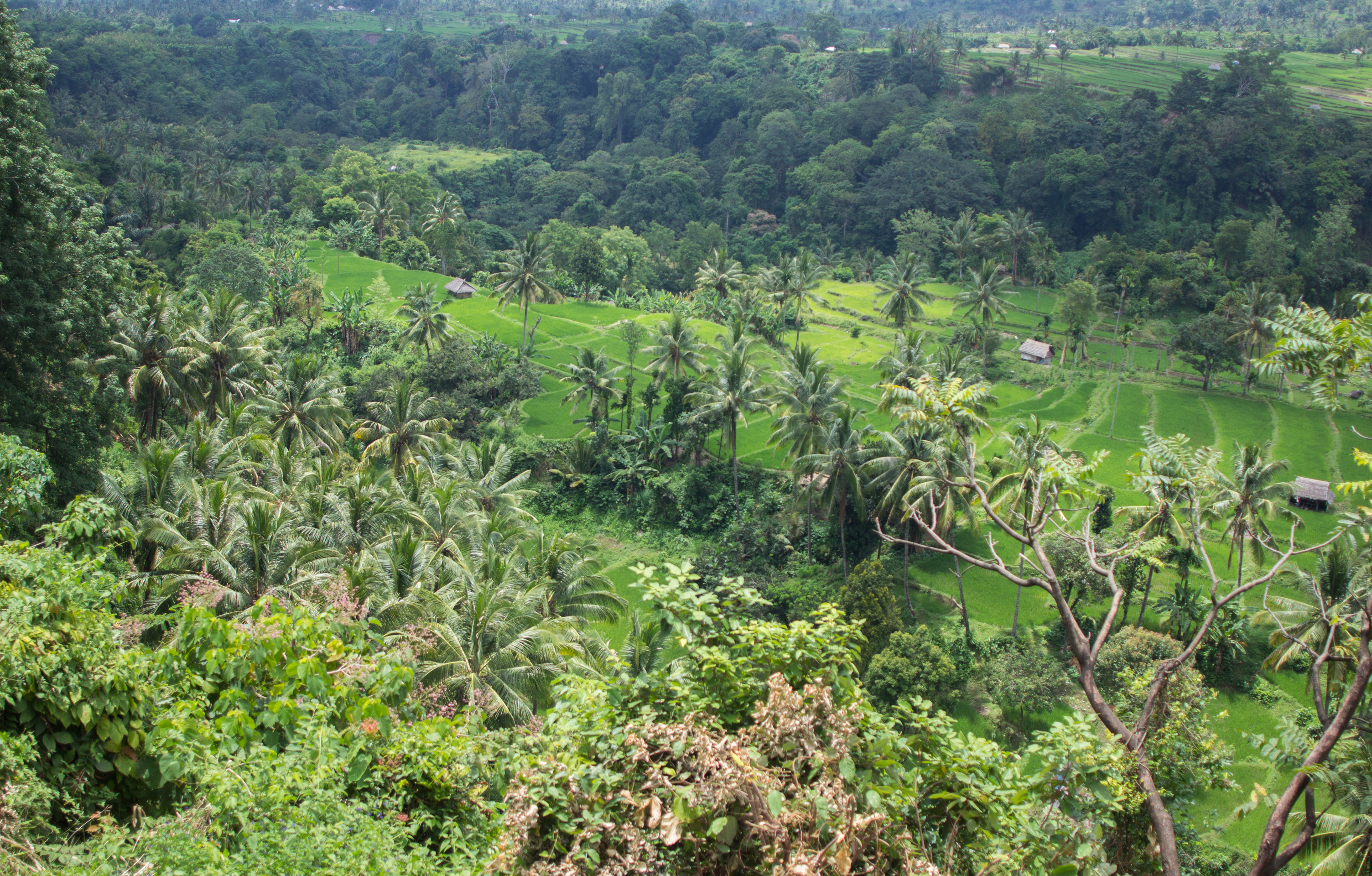 Every now and then I have to go out. Into the woods of the world, being surrounded by nature. I'm not a real wanderer, climber or outdoor person, just enjoying the world and challenge myself bit by bit. I take paths I don't know yet, meet people, learn in and about nature.
Just like on Lombok where I found two impressive waterfalls.
We drove with one of the staff members of the hotel we stayed in. It was a beautiful ride with quite a change of scenery. At the starting point he sat down and said he wouldn't join. "I've been there a few years ago and I'm getting too old for this. I have to relax and finish this", he said and waved with his book.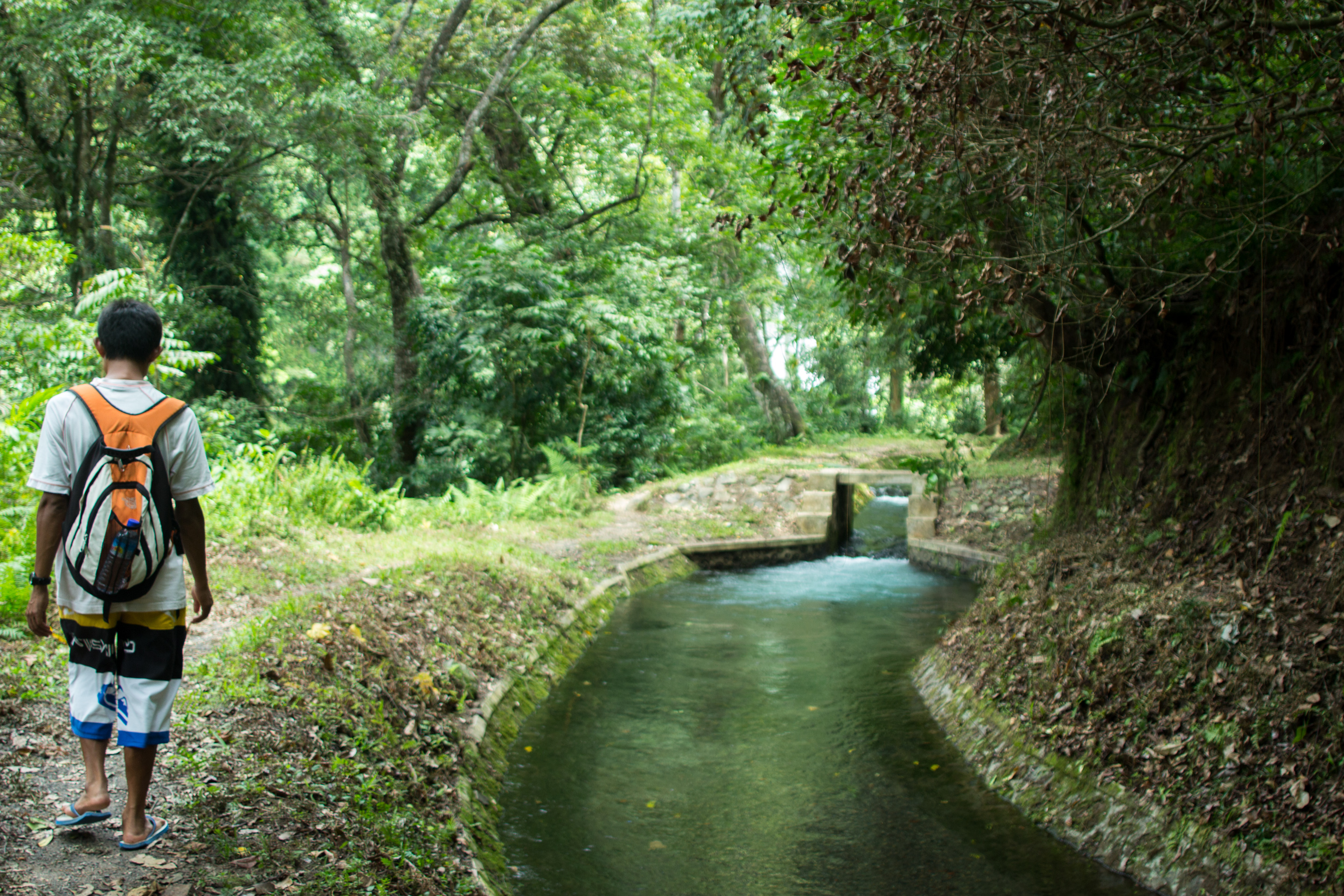 First Stop: Air Terjun Tiu Kelep
The view from up here at the starting point is everything you'd want. Endless rice fields so green and lush, palm trees find their way into the valley. Small wooden cabins pop up every hundred meters. All you hear are birds and the swooshing sound of wind passing through the forest.
The forest is part of the National Park of Rinjani and it consists mostly of tropical flowers such as various orchids, trees and plants.
Our guide speaks broken English. He just didn't say much only, "Come this way", "we're almost there", "that way". Quite a bummer. He walks this path daily, loves nature, movement, what we only know because our driver told us before. You could really see that he loves nature. How much I would have loved to hear some stories from the mountains. Thrilling adventures in the forests, encounters under the waterfall, tales from nature.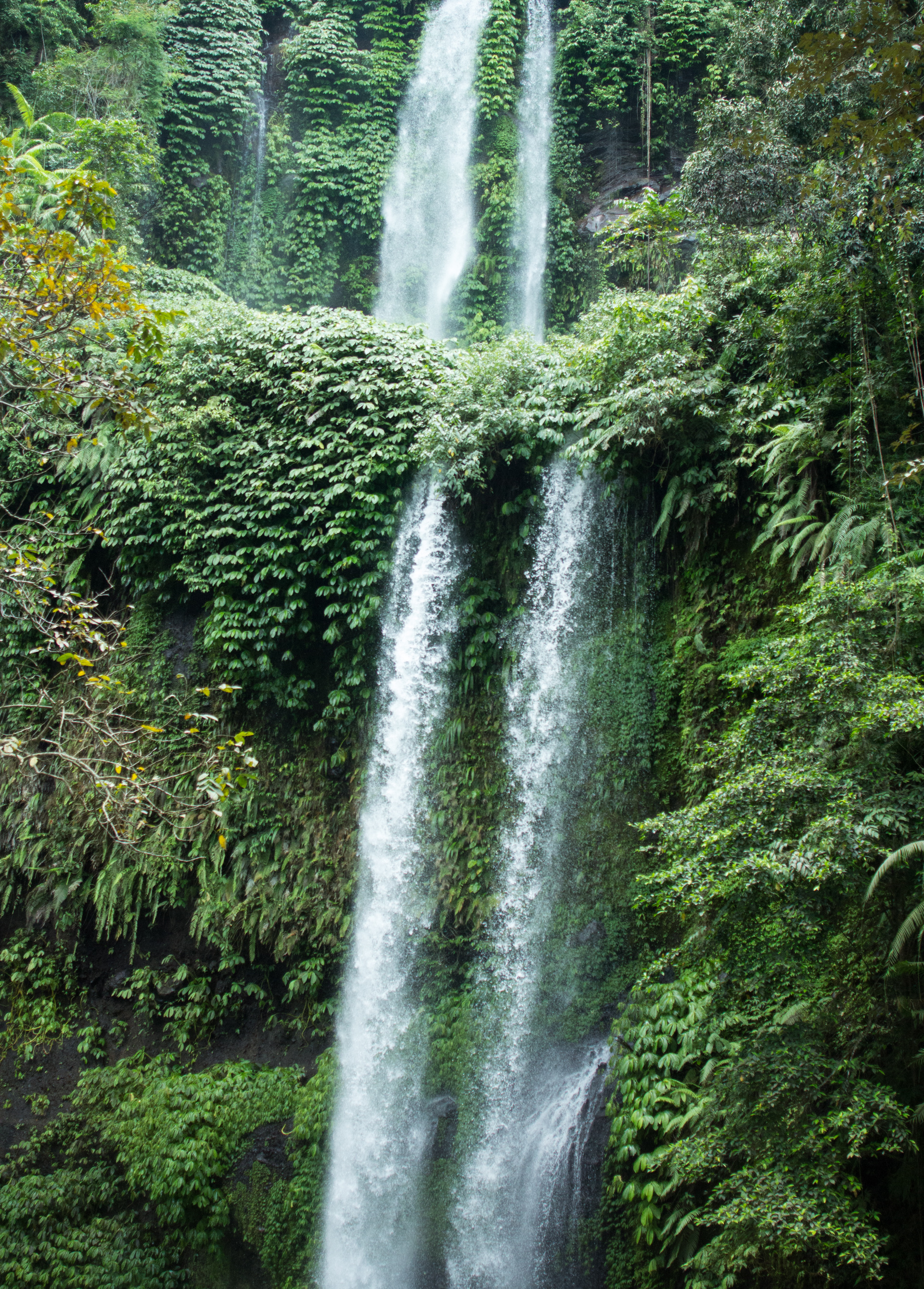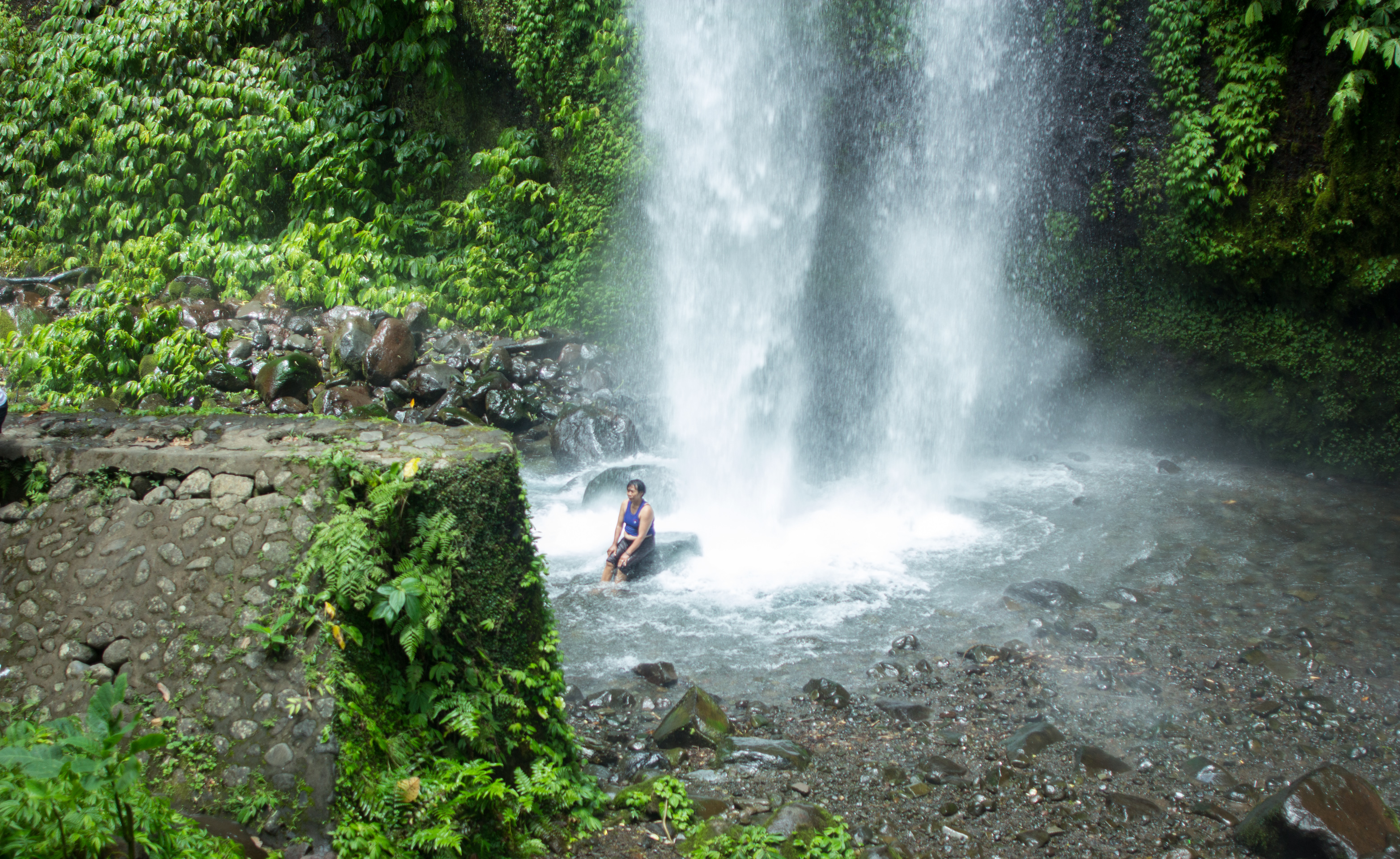 It takes us only a couple of minutes to get to the first waterfall, Tiu Kelep. It's very high und unbelievable loud, just beautiful. Brave locals take a shower under it, but not without a scream. The water falls with an immense speed on their head and it takes them some time to adjust and not fall down.
There's another smaller waterfall. Water's dripping out of the rock and with the shining light it looks like glittery dust.
Waterfall Sindang Gila
The guide is already on the go to the next waterfall.
This path is more challenging. During this 45 minutes walk we pass stoney trails, narrow paths and cross a river.
A Russian couple took a bath in the cold stream. They wave at us and notice my shoes, "Very useful hiking shoes, right". Yes I know Chucks are great, especially when you have to cross a river or slippery surfaces.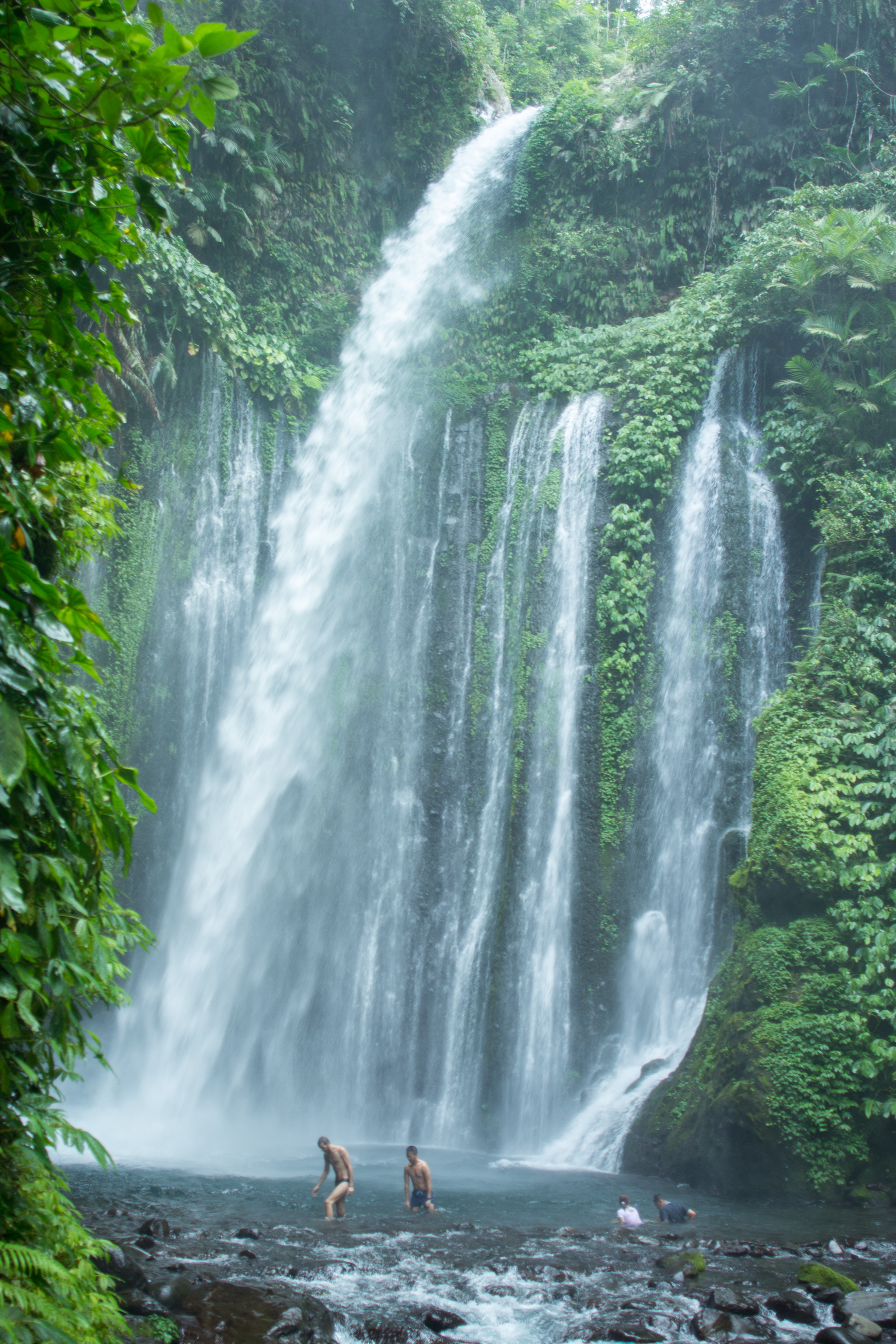 The trail is partly arduous, but worth it. Once arrived at Sindang Gila, you walk through the refreshing mist of pouring water. Several rocks line the natural pool, perfect for taking pictures before diving into the water.
Lombok is a great place for nature lovers. With a little bit of effort, you can discover amazing spots, where you just want to stop and enjoy time and life. Listen carefully to splashing waterfalls, wind and birds. Far away from the bustling background noise of Indonesian cities.
Information
There are many local travel businesses who offer trips to Mount Rinjani. From Senggigi you need about two hours by car.
You don't necessarily need a guide, everything is signposted so you get easily to the waterfalls.
Air Terjun Tiu Kelep is reached within 20 minutes, Air Terjun Sindang Gila in additional 40 – 45 minutes.
Pack sunscreen, enough to drink, a towel and a waterproof camera.
Eat at the starting point. The small kitchen cooks the easiest and most delicious Indonesian comfort food.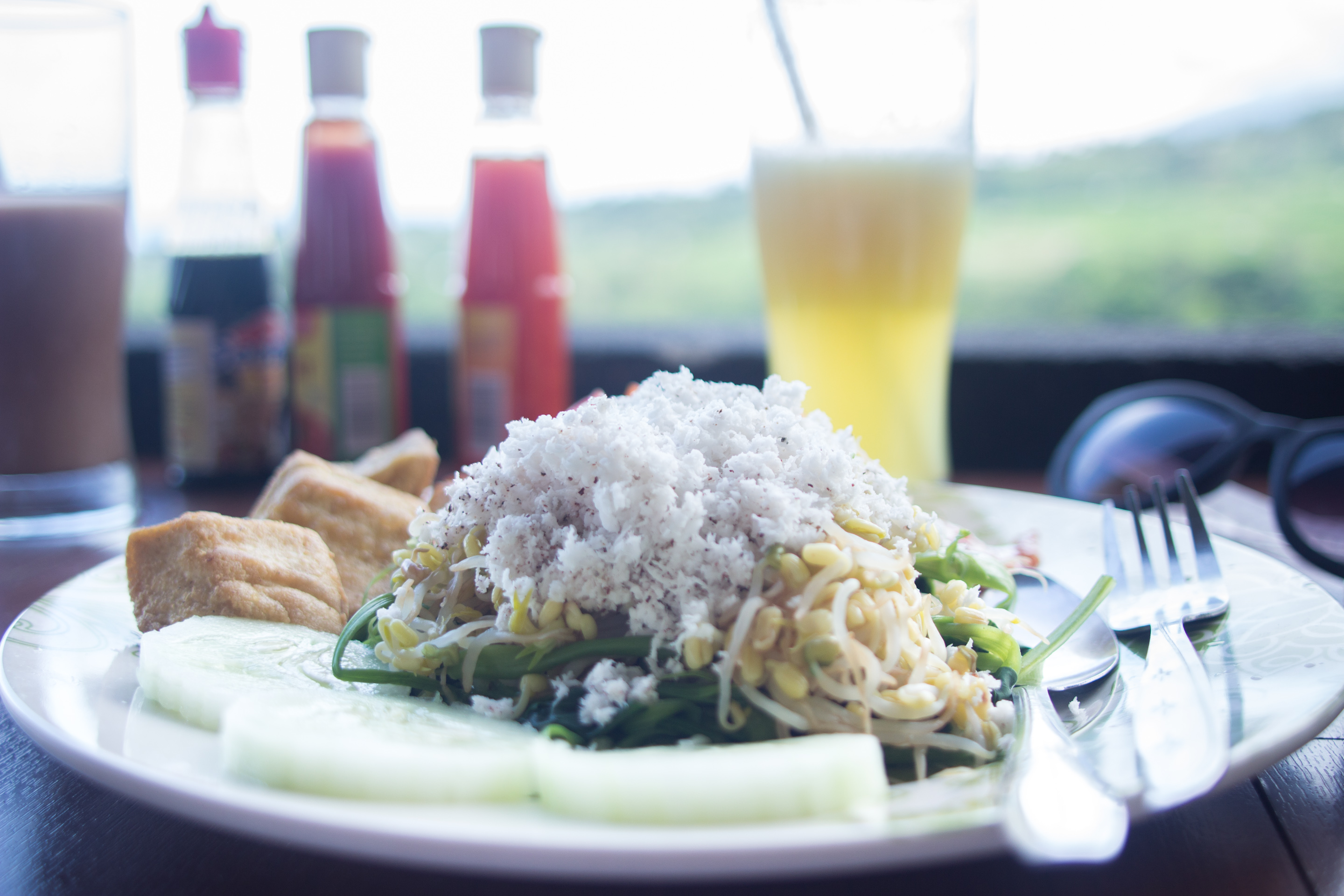 Read more about Lombok
GET A TAN AT PINK BEACH, LOMBOK
EXPLORE LOMBOK IN 20 SUNNY PICTURES
Pin It