Kuala Lumpur (KL) is full of superlatives. The Malaysian capital has skyscrapers, countless shopping malls, diverse culture and one of the tastiest cuisines in the world. The Asian megacity is so different to the European cities I'm used to.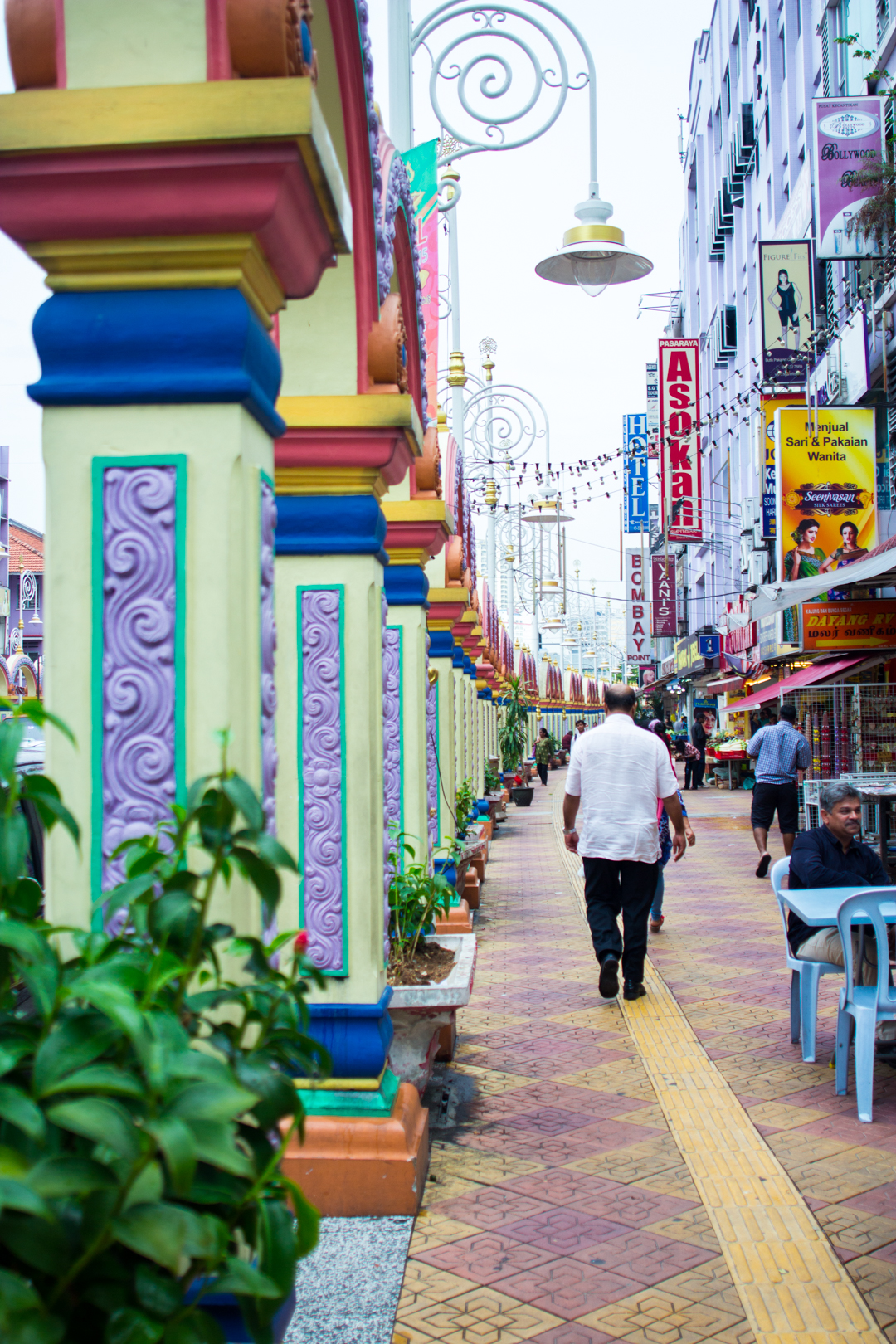 Here are some tips on how to adjust quickly for a trouble-free trip.
Malaysia is the cultural melting-pot of Southeast Asia. Different cultures, nationalities and religions find their home here. India meets China, old meets new, Hinduism meets Islam, but also city meets nature. You experience so much on such a small space and that's what makes this metropolis so unique.
Even though most people I heard of stayed only for a weekend, I do recommend staying longer. Watch behind the scenes, meet locals and take your time. You'll experience Asia on a whole different level.
I'm a list maker. I surf the internet until I know more than I should. I don't want to miss an attraction, I want to know the basics on history and politics.
So quite shockingly I tried to avoid this before I travelled to Kuala Lumpur. It cost me some quiet nights though.
But this way I approached locals, my Airbnb host and the taxi drivers more openly. I picked up some leaflets and brochures to gather my What To Sees, What To Eats and What To Knows. Some of them where meh and some of them hurrah as you can read in previous articles.
1. Climate
The clime in Malaysia is tropical. Humidity is high as well as the temperature.
Rainy season is between March and April and between October and November. Even though it rains throughout the year. It's quite fun to dance in those quick 15 minutes showers.
2. Visa
Travellers from all EU-Members, Canada, Australia and the US don't need to apply for a visa beforehand.
3. Batu Caves
The Batu Caves are one of the highlights for many Malaysia tourists. They're only a few kilometres outside of Kuala Lumpur. The area is used by Hindus but adored by many.
After climbing 270 steps you get a decent view on the surrounding area and on all the people following your lead upwards.
Dress accordingly! This is a religious place, so don't wear anything inappropriate.
But there's the possibility to get a sari.
Beware of the apes. They're running free and like to throw things at people. Some of them like to steal, so take care of accessories like sunglasses or loose scarves.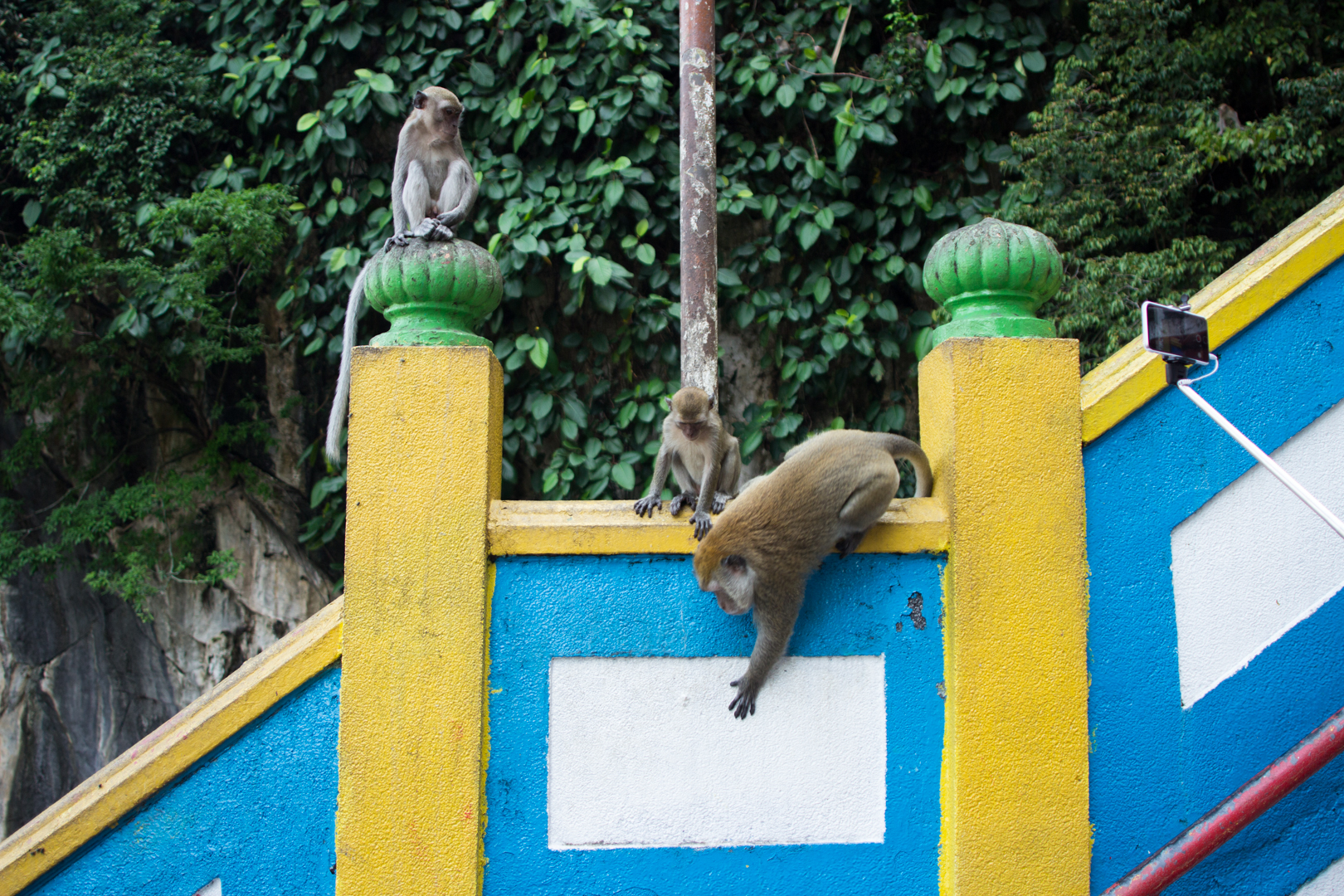 4. Shopping
Kuala Lumpur is known for its markets: China Town, Little India, Petaling Street to only name a few. You get everything and more. But don't get scammed. If you feel like something is too expensive or doesn't feel right, move on. You will find another stall with similar items.
5. Language
Most people understand or speak at least basic English in Kuala Lumpur.
In China Town you might get some problems. I was always lucky enough to find a local who'd help translating. If not, point and smile. Smiling is a universal language.
You might want to pick up some words in Bahasa.
6. Saving Money
Save on roaming fees. Malaysia is very reliable when it comes to internet and free wifi.
Save on overpriced taxis. Try an alternative like Lyft or Uber. The drivers are talkative and give you some insights on their city, share favourites and restaurant tips.
Book an Uber/ Lyft to get from the Airport to your destination!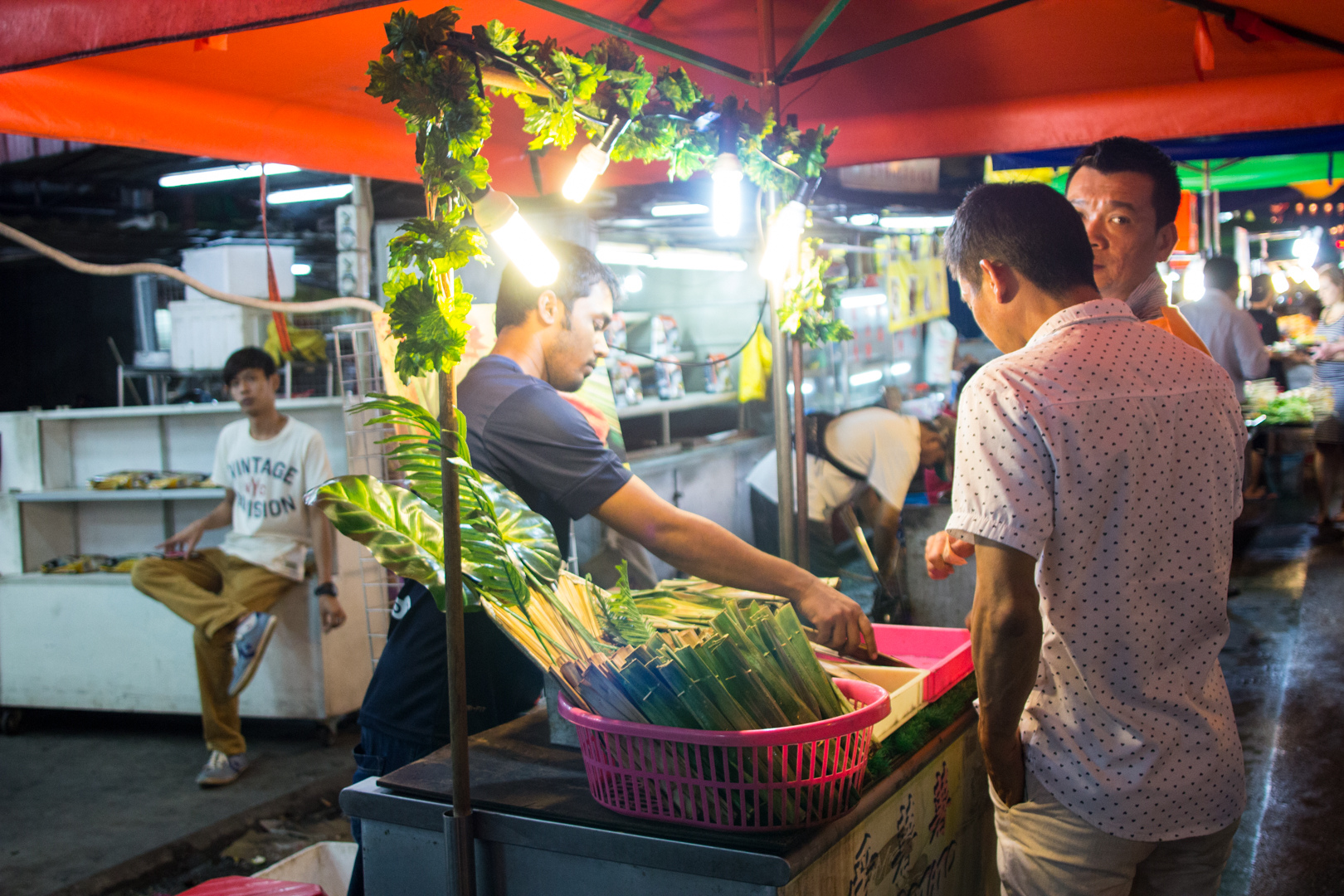 7. Health
Hygiene is an important topic in the Malaysian capital and is therefore, with only a few expectations, a clean city.
If you're planning to take a trip through the country, you'll need vaccination, for KL itself not.
However I'd recommend to pack hand sanitiser or other disinfections. Some might say this is over the top, but: better save than sorry.
Personally I want to point out Dengue Fever. I have a friend who was infected and it took her quite some time to recover. The fever is transmitted by mosquitos living in tropical areas.
So try to avoid bites, wear long clothes, use repellents and mosquito nets.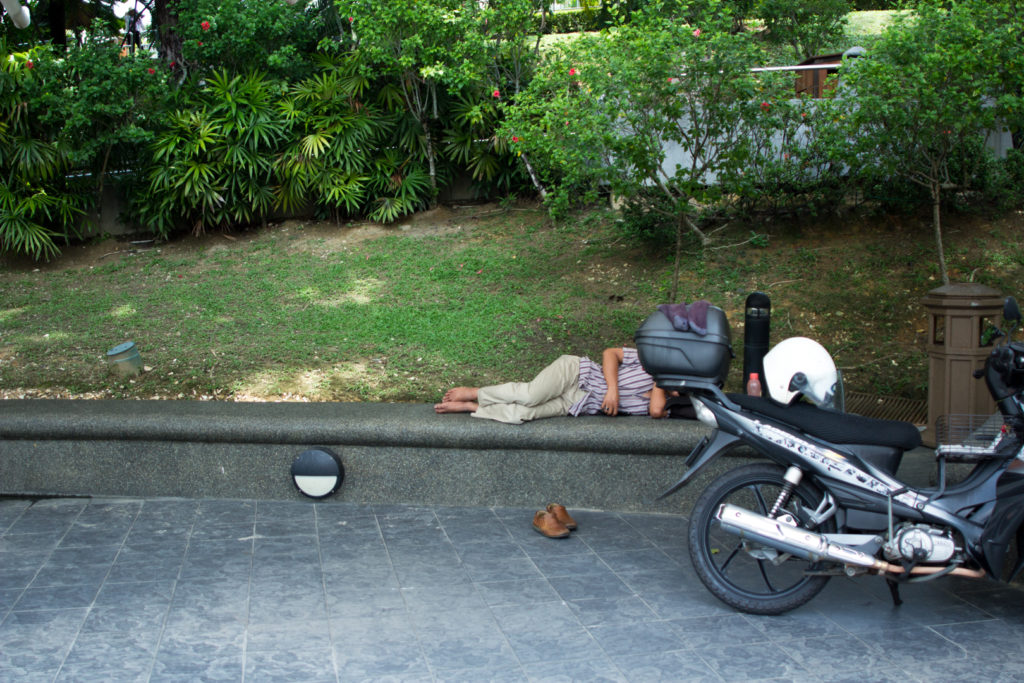 8. Clothes
The majority of Malays are muslim. Keep that in mind while packing modest pieces for your trip.
Even though I'd say that's not mandatory, most people dress according to the temperatures and no one complaints.
Other than that, do it like the KLites. Try to visit recommended restaurants, they know what's good. The good reputation of their cuisine isn't unjustified.
And when the streets are full and it seems as you cannot cross the street go when they go, even though it looks audacious. It works.
Do you have additional tips for Malaysia? Share them in the comments!
Read more about Malaysia
GUIDE TO KUALA LUMPUR
KAMPUNG BARU GUIDED TOUR – LEARN MORE ABOUT THE TRADITIONAL LIFE IN KUALA LUMPUR
TIPS FOR YOUR NEXT SHOPPING TRIP TO KUALA LUMPUR
KUALA LUMPUR CHINA TOWN
WHY YOU SHOULD VISIT KUALA LUMPUR
Pin It