A snowmobile trip through Lapland is on most people's bucket list who visit Finland. You rush through nature, drive along deep forests and visit an Ice Hotel in the Snow Village.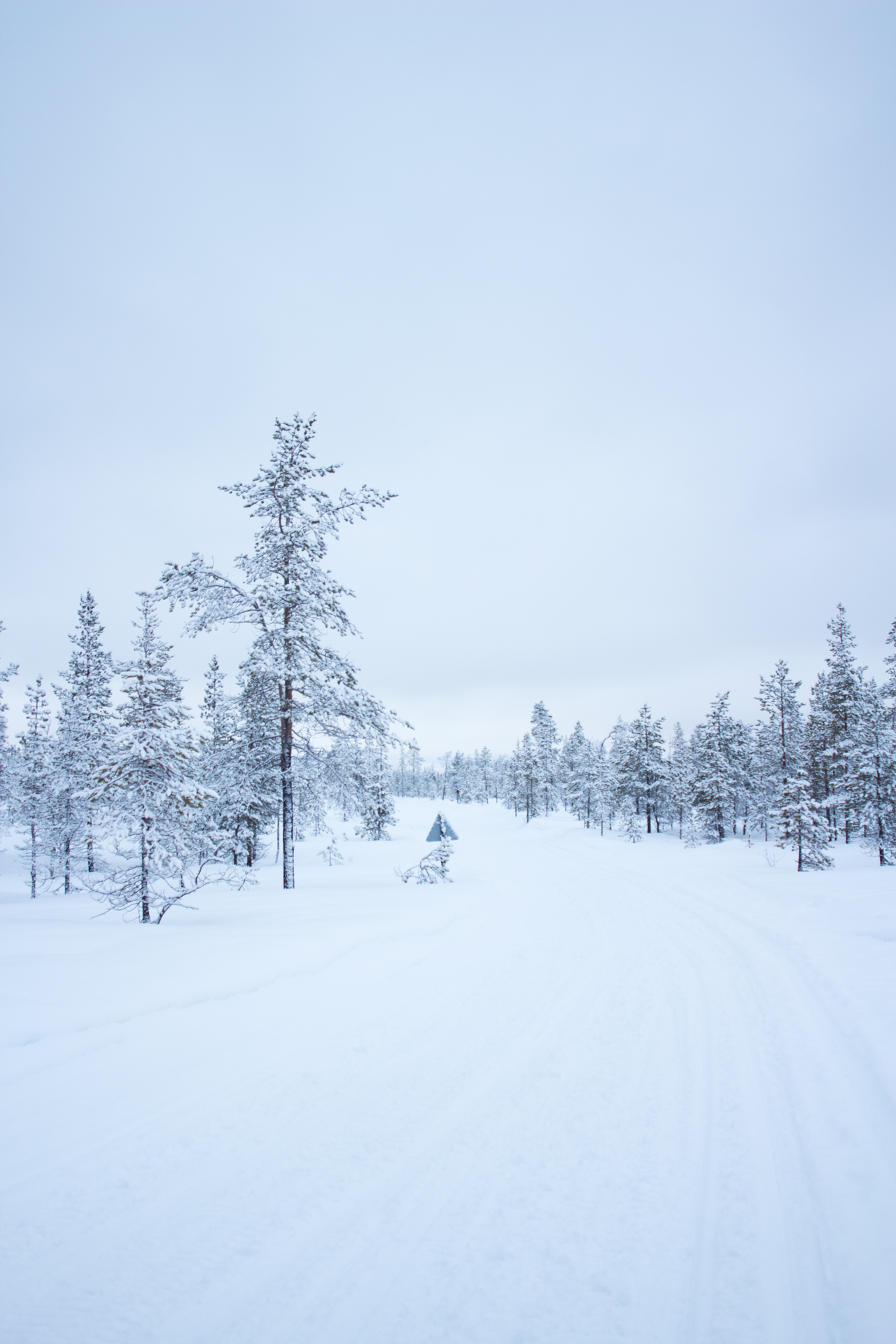 I am an angsty person, yet I like to travel. Fast and long. How does that work?
Mostly I like to learn about people, culture and food, about history and stories.
Every now and then I think, "Man, those cool travellers, with their fancy blogs and awesome adventures. I should do that" and sometimes this turns out to be a good idea. I enjoy the new experience and feel like I could conquer the world. And sometimes, I do not.
Like taking part in a frigging snow mobile tour through Finnish Lapland. What have I thought?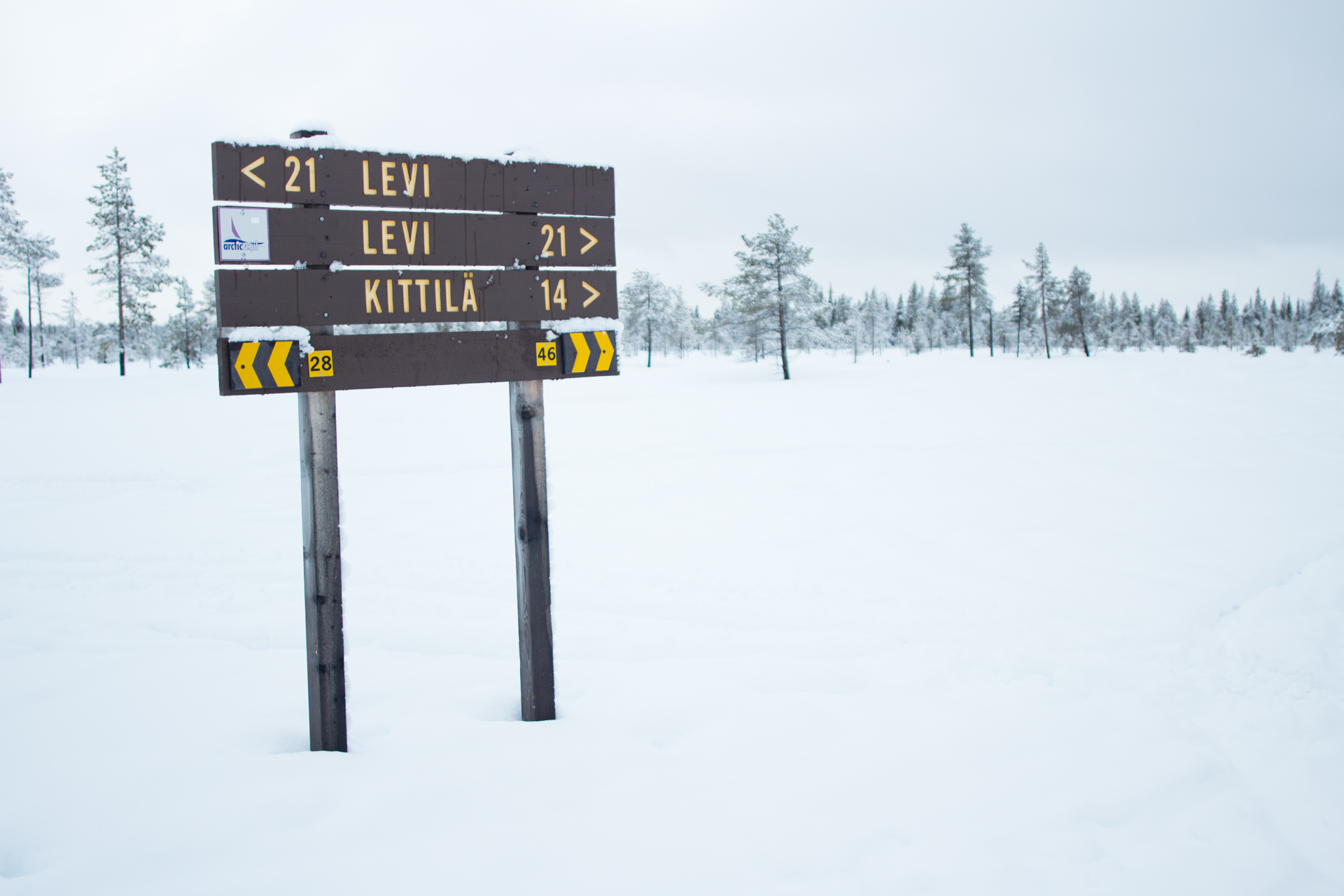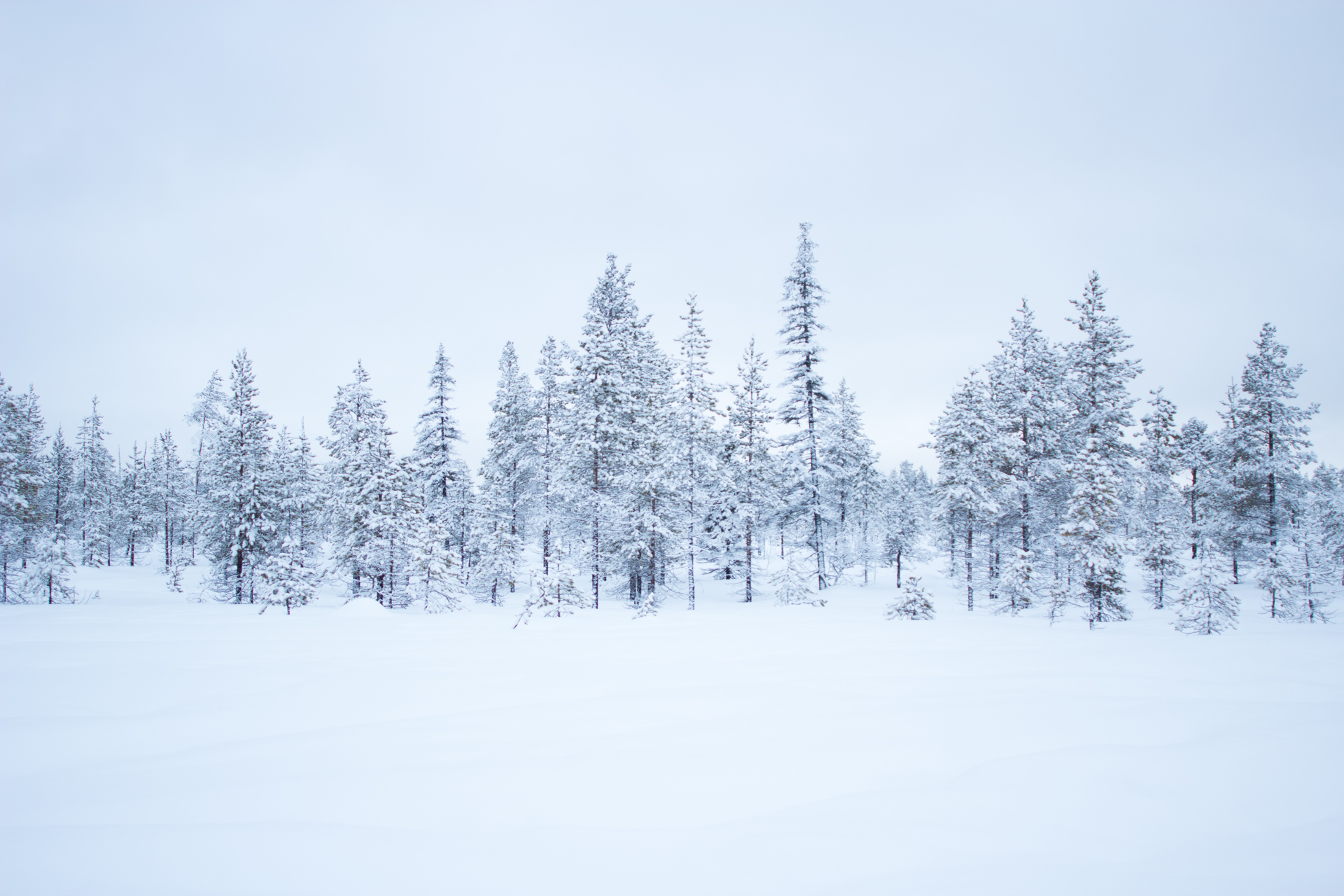 Going On An Adventure
So here is the thing. I know how to drive, I like snow, I have a helmet and a guide. Nothing to fear. Until the night before someone I was travelling with said what possibly could go wrong. I heard about accidents, horrible videos, and broken everything. Okay "Nah, this won't happen to me. I'm fine, this will be fun."
Next morning me and the guys preparing for the day tour and suddenly I am not so sure anymore if I am fine. What if I break every bone? Or get lost? Or…
You will not believe how many scenarios I thought of while we were getting to Enonvene, the company we were going with.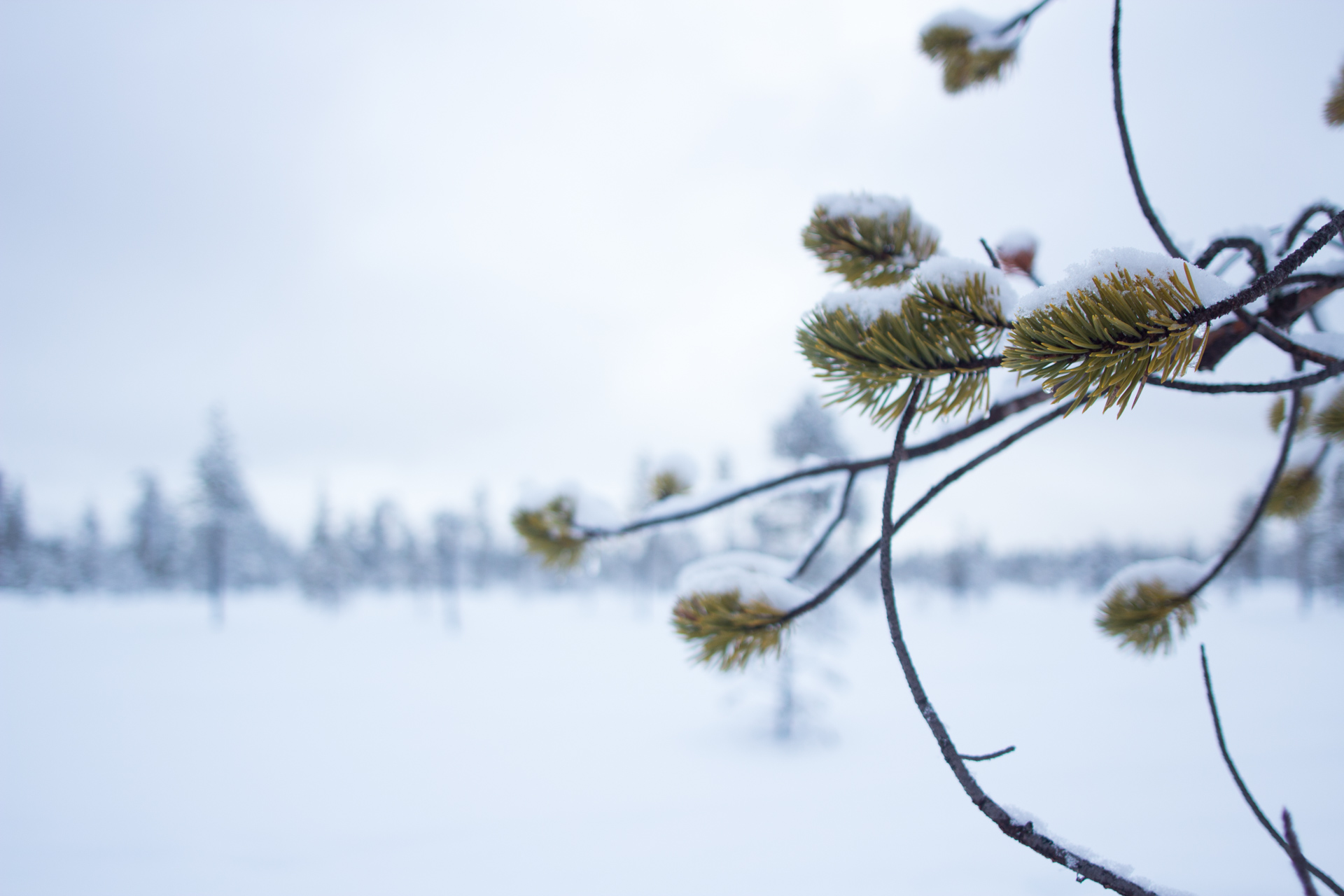 Snowmobile Trip With Enonvene
Once there we got clothes, cuddled with the owner's dog, which kind of helped calming my nerves, but then again not. He was really cute though.
And I forgot to bring my Gopro attachment, otherwise you could watch a cool video now.
Instead check out this video.
Our guide instructed us briefly, demonstrated the snowmobiles, and explained the route we were taking. He said we should find our own speed and if someone is slower, he will wait until everyone is there.
Great, grandma-pace it is!
Too Scared To Drive
So everyone is gone and I froze. Literally. I just sat on this black and red machine, started it, stopped. Started it, drove 500 meters. Stopped and panicked. I didn't know what to do. Everyone was gone so I called my boyfriend and he was worried as shit. I wanted to go back and wait for everyone. Yes, that was the perfect situation. Get out of this suit, cuddle the dog, wait for six hours. Six hours of doing nothing sounds way better, than six hours of driving through the snowy scenery. Eventually the guide returned, asked how I was. Of course he was worried about his mobile. I would too! You should have seen me, I was a miserable human being, like I have been in an accident, while in reality I was just a chicken.
He brought my snowmobile back to the station, took me on his back and brought me to my group. Shit! After interrupting the flow I didn't dare to say that he should leave me alone. So I had to jump on someones back and go with him. How I wished I could tackle this person to the snow. This was not the time to be nice, this was the time to say, "Girl go back to the cabin, leave me alone. I only know you for three days."
There I was trying to not be a burden, but be a burden.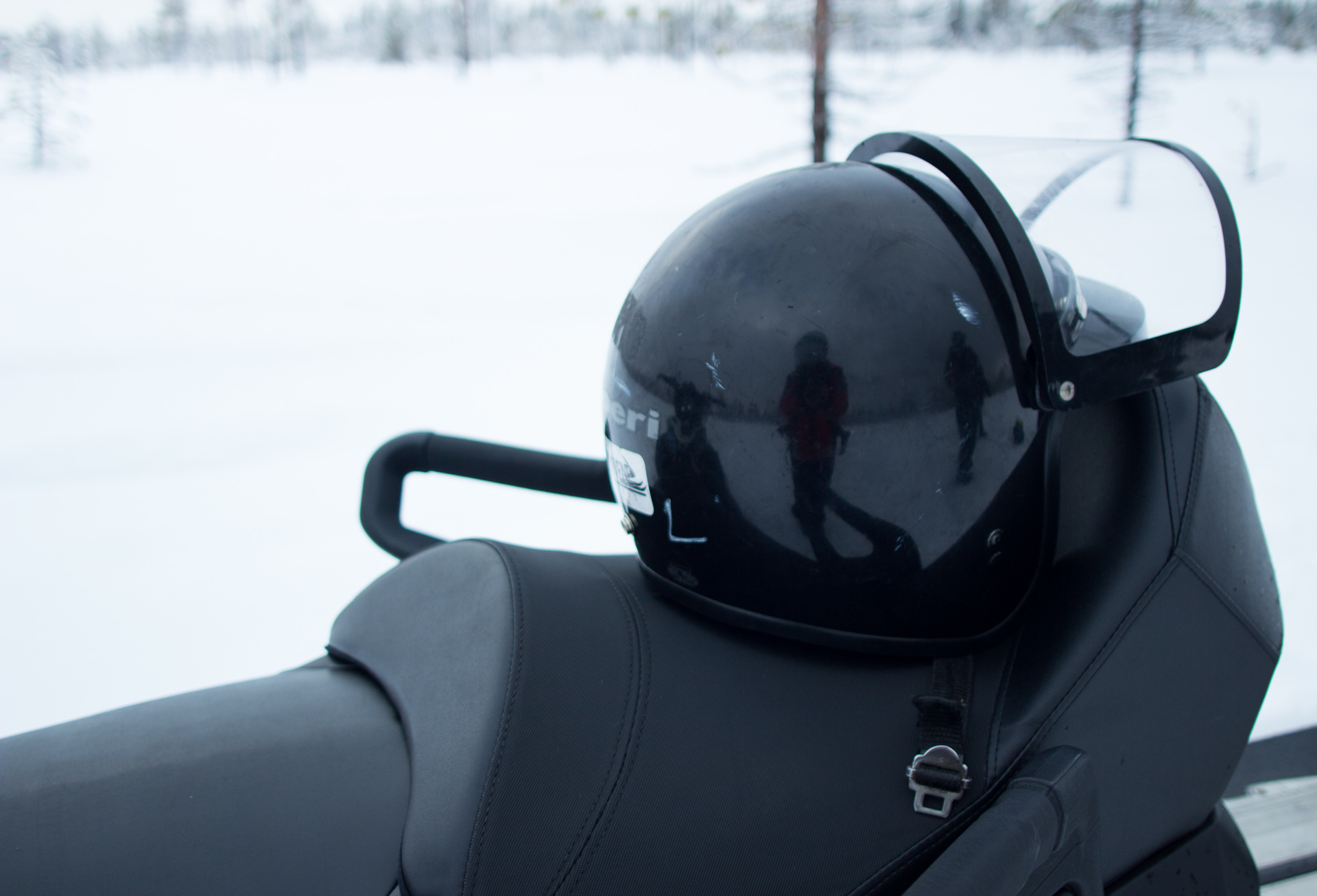 The Beauty Of Finnish Lapland
I sat in the back, squeezed my eyes, hoped to arrive soon. I was grabbing the seat so tightly, my knuckles must have been as white as the surrounding snow. I kept my eyes shut for at least one hour until I opened it and saw the most beautiful scenery. The snow covered the landscape, decorated the trees, snuggled with the plants. The countryside seemed endlessly. It was a perfect romantic sight and it must have been a perfect snowmobile adventure for all unfearful people. I already regret not trying harder, regret that I ruined this tour for the person who offered me his backseat.
Every now and then he turned around and asked if I am okay. What do I say? Something that doesn't make me sound like a crazier person as I already was, "Yeah, yeah it feels like flying over India." He replied, "That's cool." Poor boy didn't know the last time I flew over India I had three hours turbulences.
Accident On a Snowmobile
Suddenly we had to stop. I just saw one of our group members laying in the snow, the snowmobile was metres away. He came off-road and drove right into a sign. There was nothing. No tree, no bush, just this one tiny sign and he headed right into it. Luckily nothing further happened to him, the fun extra round was just 150 Euros of plastic damage.
Snow Village Lapland
Finally we arrived at the Snow Village. Thank god! My butt was hurting. (TMI?)
But first lunch. Of course everyone wanted to know what my problem was. How do you explain nothing? And how do you explain, that you actually enjoyed sitting in the back and sharing the adventure?
Our guide said everything is okay. He is doing this since he was six years old, nothing ever happened and we all have insurances. Enonvene is operating for over 20 years now.
Everyone else agreed. They loved it so far. Most of them did it for the first time and they couldn't be happier. The speed is rushing through them, the nature is unbelievable. And of course they enjoyed the breaks to take pictures. They shared tips and their favourite part of the trail. Others were going over 100 km/h. I guess we reached 80 km/h but I could be wrong. Everything felt faster on this ride.
Before we headed back to Levi, we visited the Ice Hotel, which was included in the package.
It is, as the name already indicates, completely made out of ice and snow. Every room follows a different theme. Every hallway has a different decor. And as long as the rooms are not taken you can take a peek inside. We were lucky and could visit most of the rooms. My favourite room was the one with the space theme. The snow was extra glittery. In one hallway is even a slide, so fun!
And you could actually buy snow in the souvenir shop. But, yeah…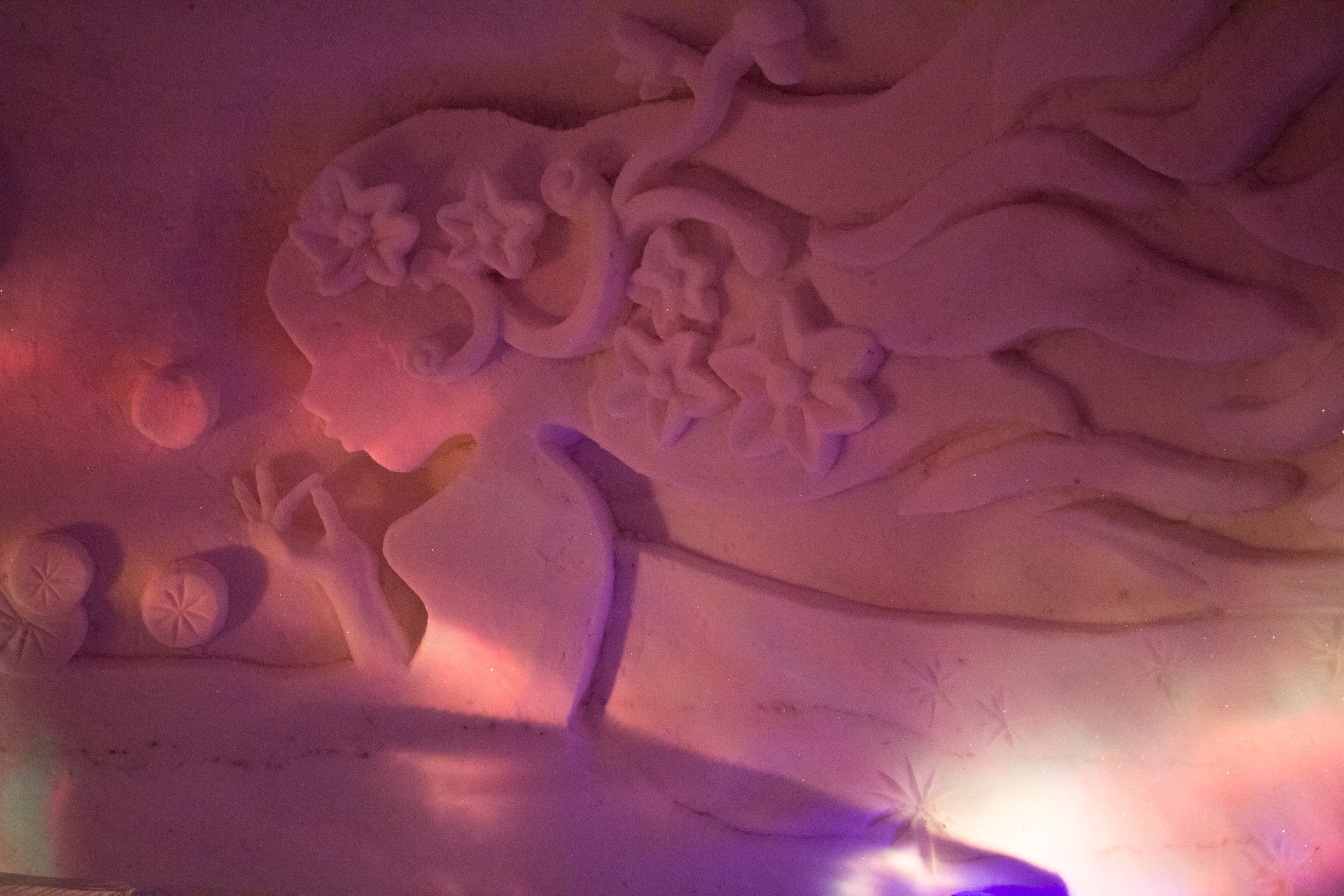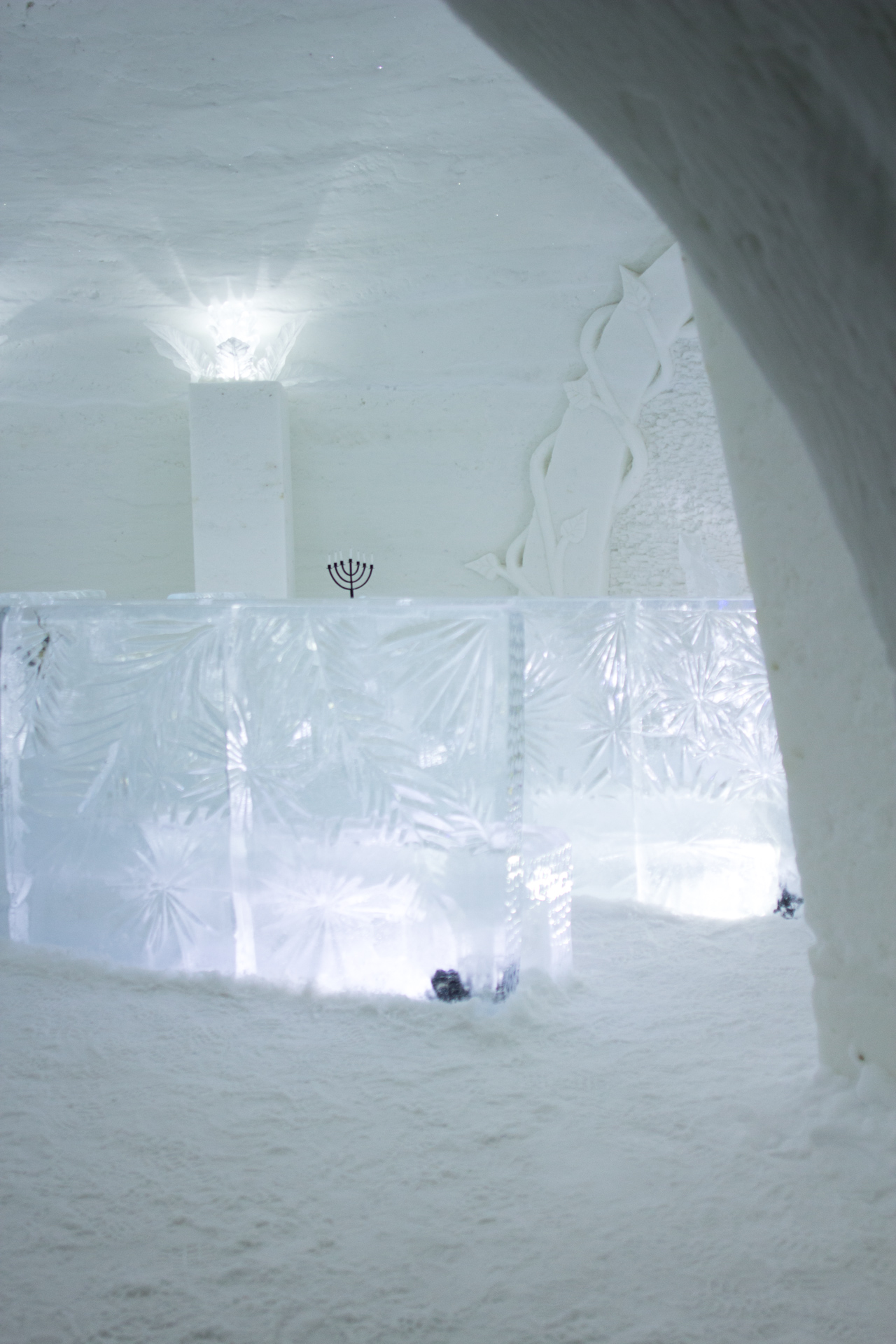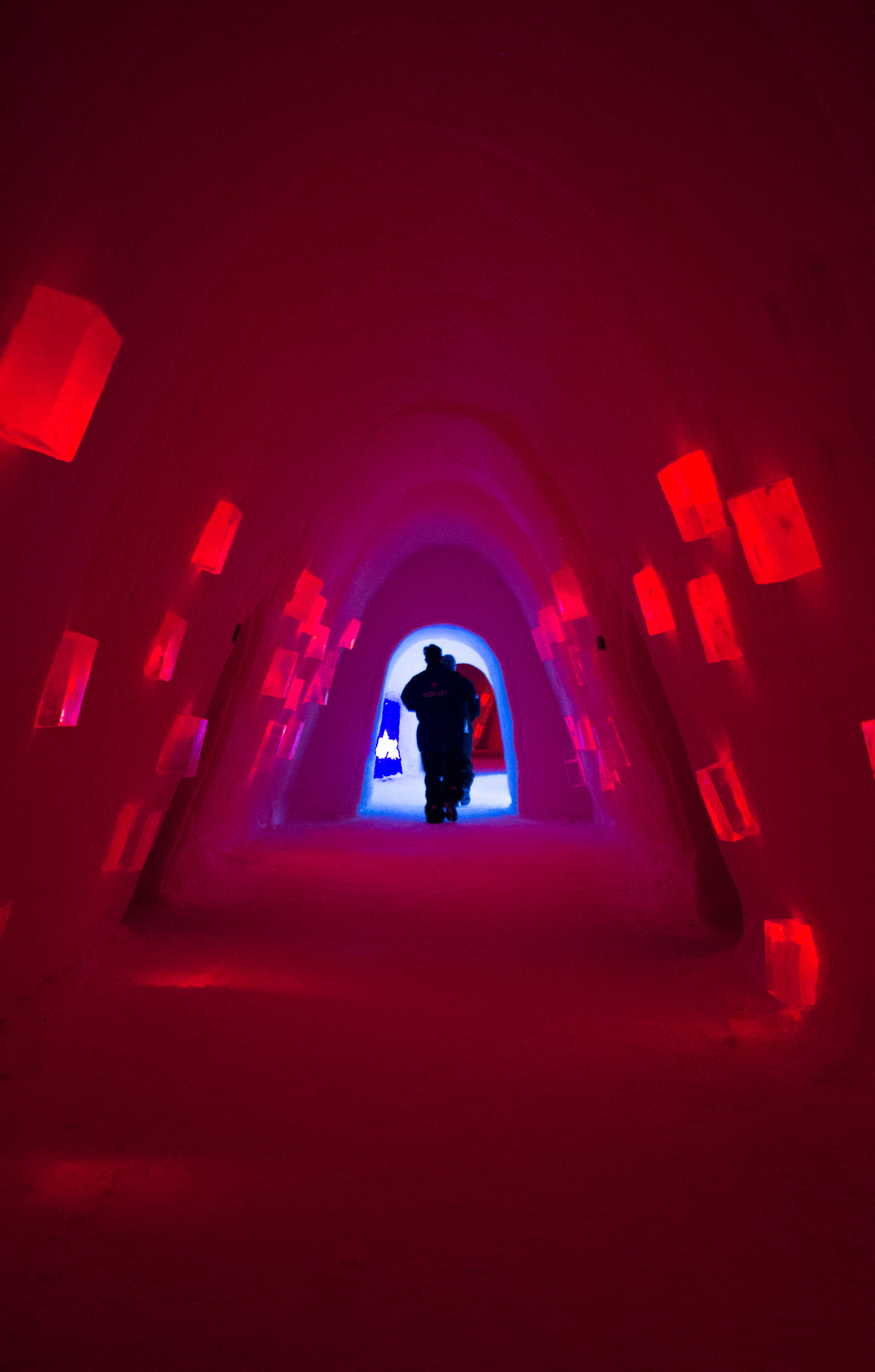 I think, in retrospective, I was only so scared because I didn't drive in a long time. I totally lost the feeling for it. Living in Berlin doesn't require a car or driving at all. And there's always someone who insists on driving while we're on a road trip. So the last time I sat on the driver's seat? I actually cannot remember. But I don't know if it had made a difference.
Visit The Ice Hotel
Snow Village is only a few kilometres outside of Levi and you can reach it by car, bus or snowmobile.
And people can actually sleep on ice and don't freeze! Overnight guests get special sleeping bags so they can enjoy the -5° Celsius. Every room has a special theme and there are dozens of ice figures. Some where stars inspired, some fantasy or some animal.
Each year they create a completely new place with about 350 000 kilos of ice and tons of snow.
To avoid getting lost, you follow the colours. Every wing has different coloured lights. A fun thing to try out is the ice slide in the hallway.
There is even a chance to marry in the ice chapel.
Visiting Tickets: 12 Euro
Read more: Snow Village
Information
Price: 155 Euro (Lunch and visit of the Ice Hotel included)
Duration: 5 – 6 hours
Company: Enonvene
Bring: Driver's License, warm clothes, a spare battery for your camera
Tip: Inform the company if you are on a special diet (e.g. Vegan) otherwise you get reindeer for lunch
Read more about Finland
DAY TRIP FROM HELSINKI: AULANKO PARK
A WEEKEND IN HELSINKI
EXPLORE FINLAND UNDER THE WINTER SKY IN 20 PICTURES
TIPS ON HOW TO PLAN YOUR PERFECT TRIP TO FINNISH LAPLAND
HOW TO SURVIVE AN ICE-COLD FINNISH WINTER
10 FUN AND WINTERY ACTIVITIES IN LAPLAND
CHRISTMAS TRADITIONS IN FINLAND – JOULU SUOMESSA
EXPLORE FINNISH LAPLAND IN 20 SNOWY PICTURES