The Greek island Rhodes is perfect for a relaxing summer vacation. Sun is almost shining daily, the water is clear, beaches are countless, wine is tasty.
While Rhodes is definitely on the slower side, you can have, smaller and bigger, adventures.
I picked 10 of my favourite activities. Well, 11, because I couldn't leave the cats out.
10 things you might not want to miss in between relaxing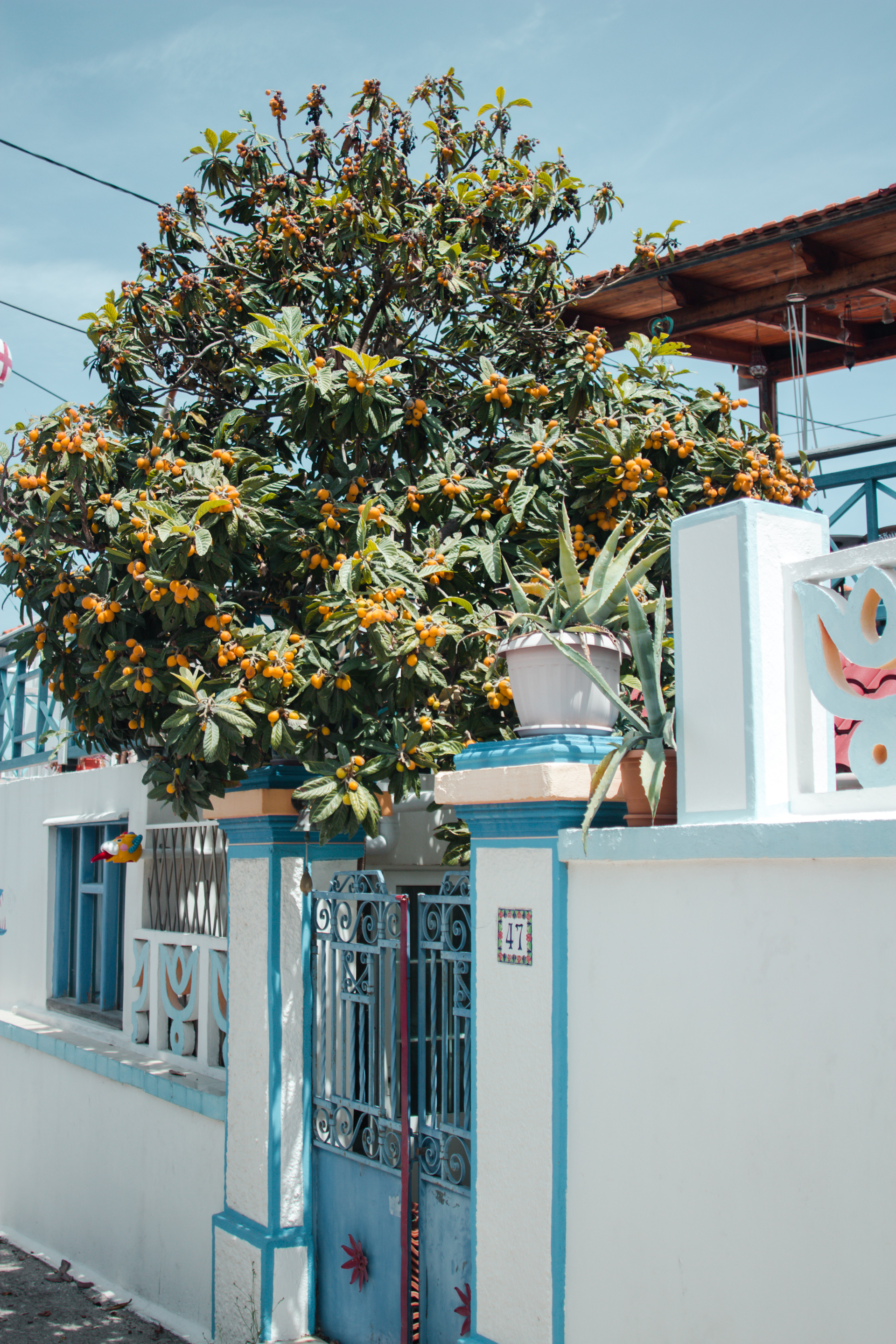 Information
Airport: Diagoras
How to get around: rent a car or bike, public transportation is reliable as well
Currency: Euro
Timezone: Eastern European Time
Climate: Mediterranean
Capital: Rhodes Town
Language: Greek, but the Greeks are linguistic talents
Walk through Lindos' Alleys
Lindos is a small town in the middle of Rhodes island. The town has many white alleys with colourful details. You immediately fall in love with all the perfectly decorated backyards. The Church of the Panagia is right in the town centre. Grab a shawl to cover yourself and take a look inside. There's a lot to see, the roof is like a picture book, where you can read biblical stories. Which is, even if you're secular, pretty interesting.
One of the highlights is the Acropolis, where you get a good view on Lindos. If you're feeling hot, take a splash in the bay nearby.
Restaurant Tip: Taverna To Kamariko, they got a good range of local and meat-free dishes.
Don't forget to get yourself an ice cream while wandering through the streets.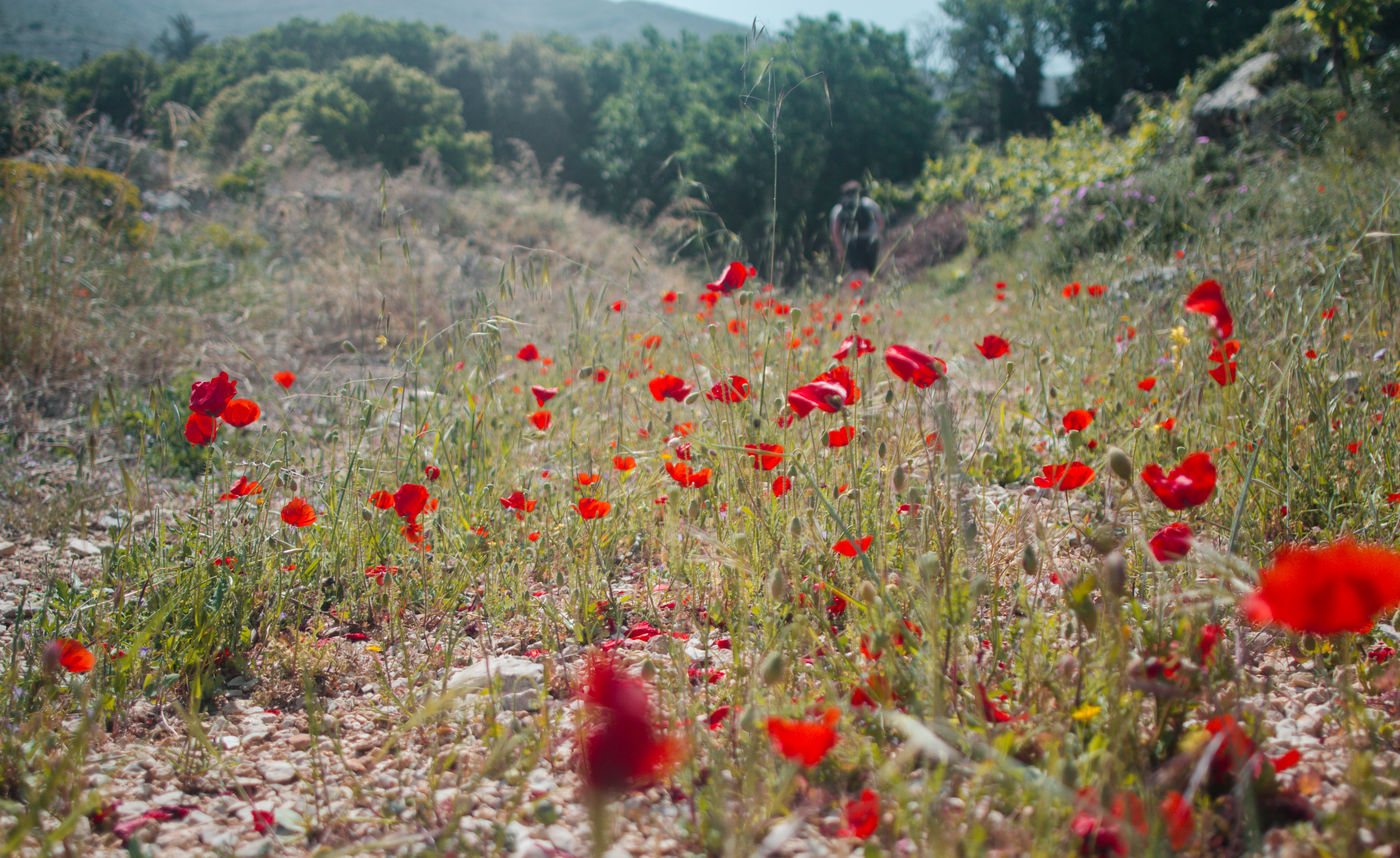 Go Hiking
There're several possibilities to go hiking. Places to enjoy nature and its wildlife; tons of olive trees, colourful plants, vineyards.
Hiking in Rhodes is a good way to work out. But be careful. Paths can be exhausting, sometimes you have to climb, so don't overdo it.
Go in the mornings, take plenty to drink and keep an eye on the signs.
Visit Rhodes Town
Rhodes Town is a diverse place influenced by the East and West, altered through times. If you climb the Roloi Clock Tower you'll get the chance to see all of that.
The island's capital offers streets full of history and a romantic centre. The city walls are nice for an evening walk.
Visit:
Acropolis of Rhodes Town, it's free of charge and you get to see good remains of the old place.
Knight's Quarter with the Palace of the Grand Masters, where you learn a lot about early history.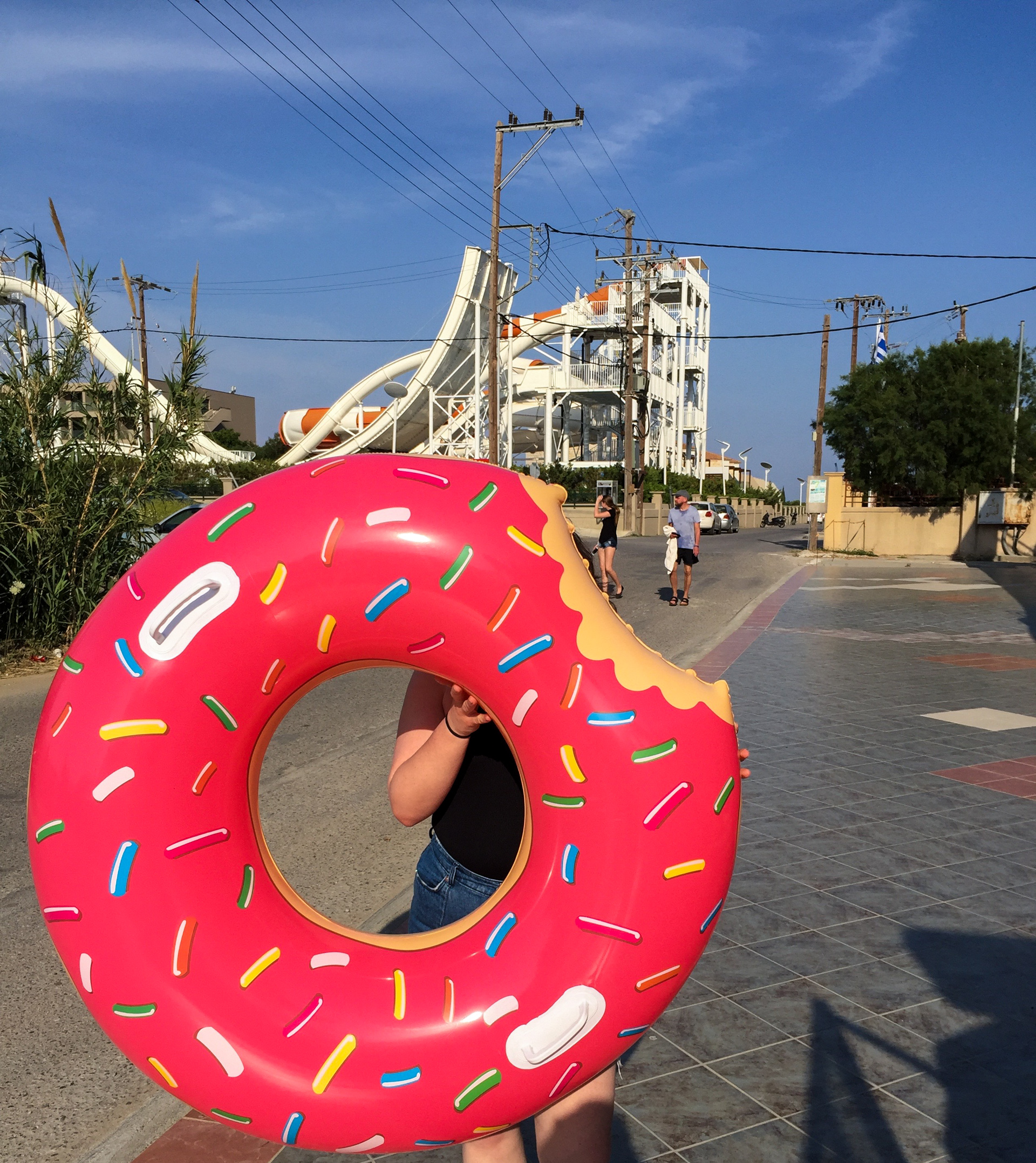 Find your Favourite Beach
Hot, sunny days on the Greek island aren't rare. If you're on a trip you might want to stop to cool down. Follow your instincts and discover the different beaches.
Naturally, there are tons of beaches and bays around the island. The best way is to always bring your bathing attire and a towel, you'll never know when the urge to swim hits you!
Some beaches are secluded, some are fun with bars and cocktails, some are quiet where all you can hear is the sound of crashing waves and some are relaxing with hammocks and beach loungers.
My favourite beach: Tsambika Beach on the east coast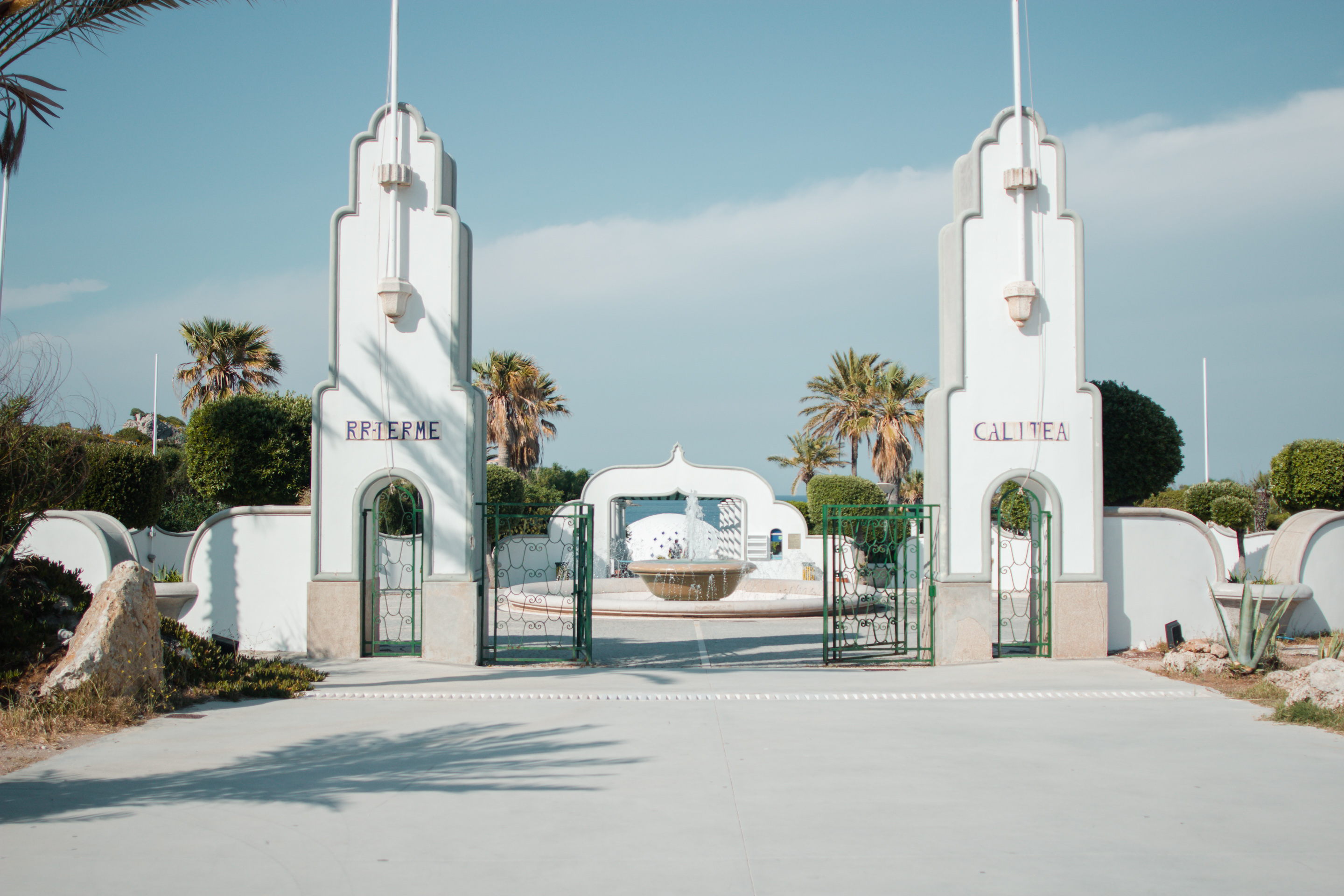 Kalithea Springs
Kalithea Springs is in the south of Rhodes Town and it's just too pretty. This old spa turned into an open-air bath at the sea. And even though it's not a spa anymore, it's quite relaxing. There're loungers, a bar, places to snack and, just in case you get bored, a museum.
Everything is in this old, white chic style with a relaxing flair. The bay is shallow and clear with little rocks, where you can sit and feel like a mermaid.
Admission: 3 Euros (including museum)
Get into a Car and Visit Typical Greek Villages
Greece is known for it's white houses with colourful accents whether it's blue roofs, vibrant fences or multicoloured backyards. You'll be surprised how many of these houses and villages still exists. If you're on the road, stop and take a walk through the streets. Find some cute photo spots, drink a café in a hidden restaurant or talk to one of the locals. They're happy to chat and explain more about their life.
Koskinoú is one of the great examples in Rhodes. It's in the south of Rhodes Town and has many colours and friendly locals.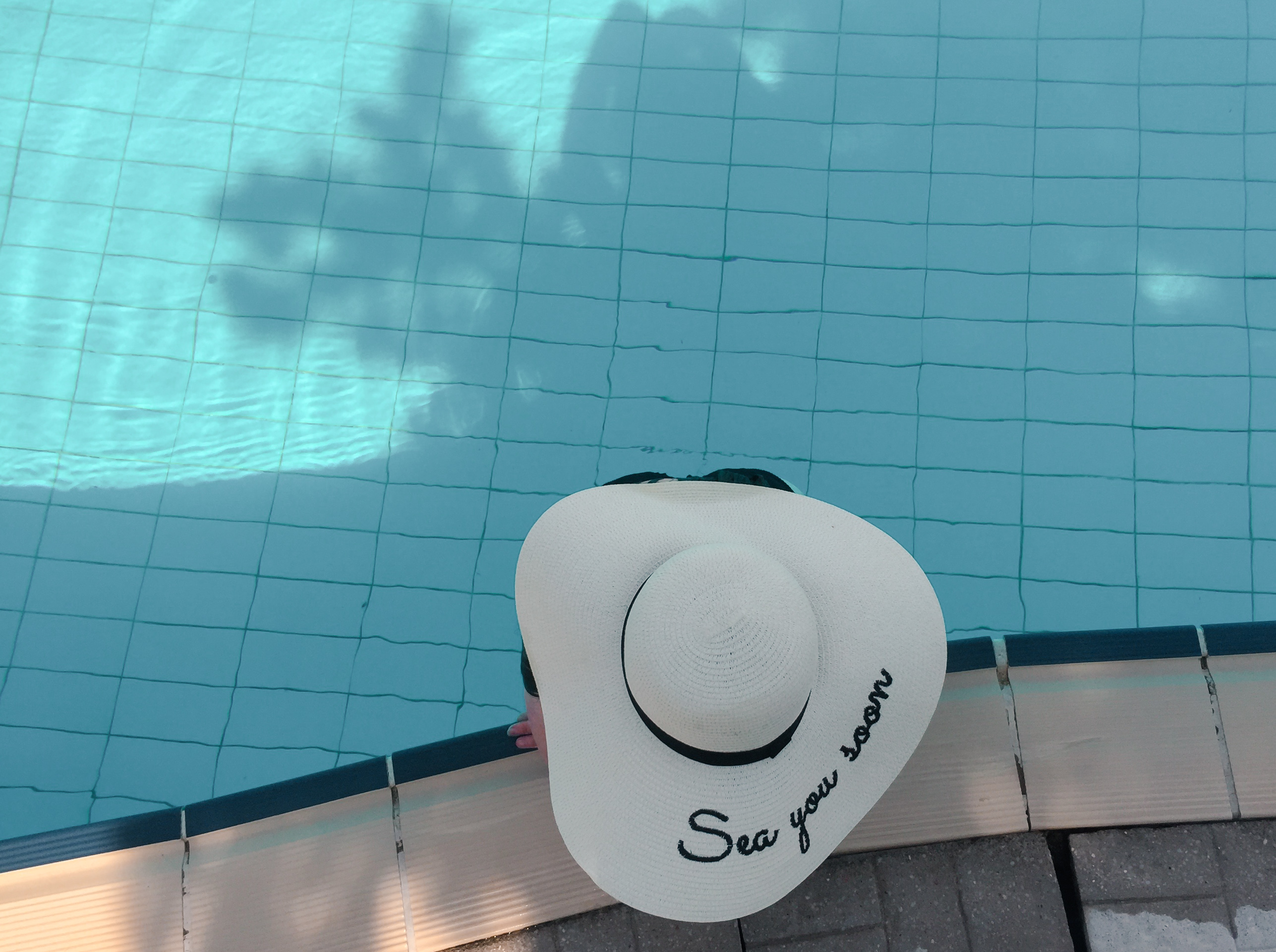 Shop for Summer
Rhodes is an affordable destination. Other than typical travel regions, you don't get ripped off, don't pay 3 to 5 Euros for a bottle of water (in fact 50 Cents and less). Same goes for fashion.
While walking through the alleys of Rhodes Town or Lindos you find dozens of touristy shops, but also some real gems. Colourful, traditional clothes, mixed with modern pieces, summery accessories, hats and bags.
Take some time to find you a souvenir you want to wear all summer long.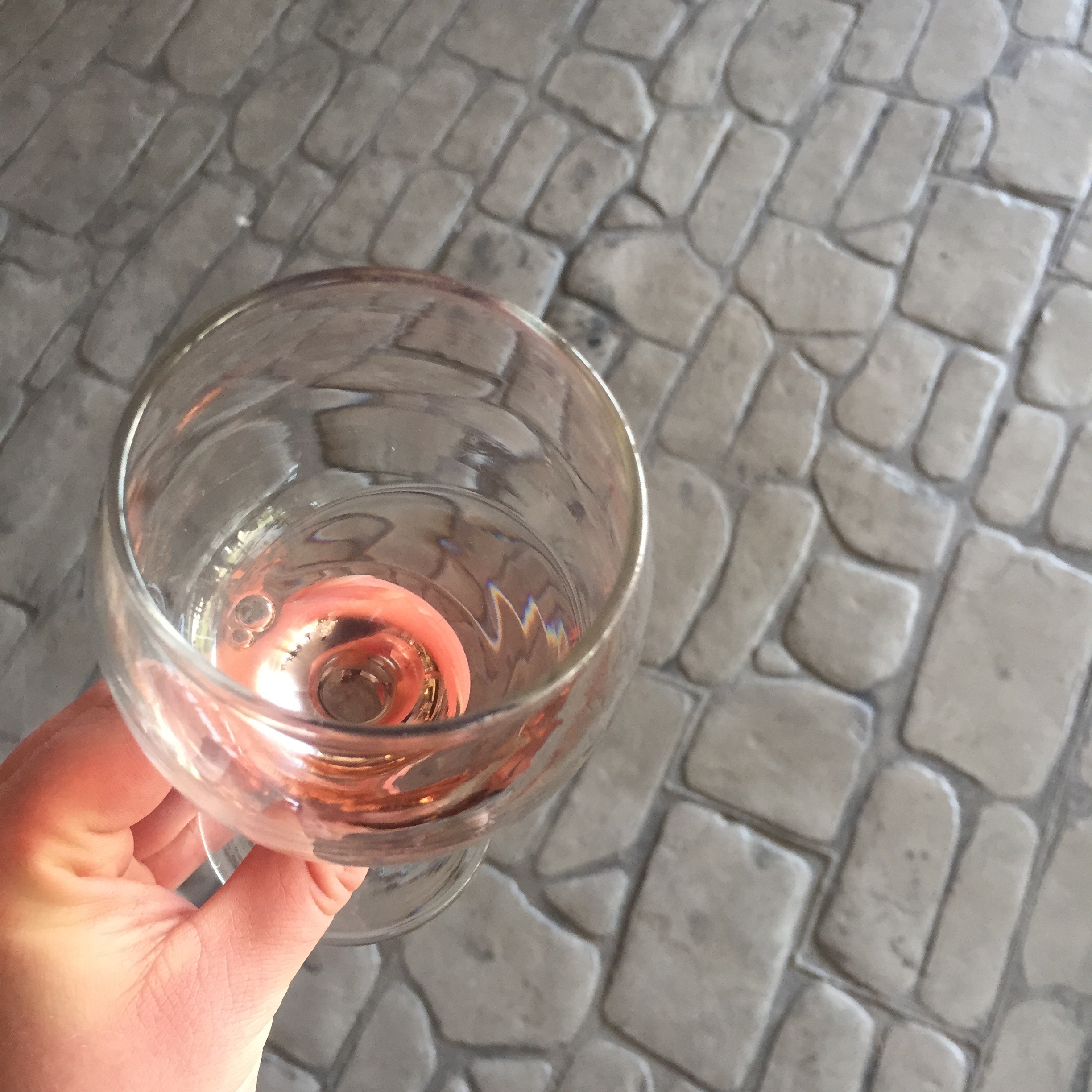 Test Local Wine
In some parts of the island you find wine roads. Roads with vineyards and places to test local products.
Once you turned in you get asked what you like or what you want to test and you get everything and more.
I tried some sweet wines but ended up buying olive oil (duh) and olive marmalade. Recipe follows because even when it sounds odd, it's just so good.
Don't drink and drive!
See (or not see) a Wonder of the World
At the harbour of Rhodes Town, one of the Seven Wonders of the World, the Colossus of Rhodes, used to be. The Colossus was a statue of the Greek God of the Sun, Helios. Built to celebrate freedom from previous war. People of Rhodes melted bronze from former war utensils.
Unfortunately, an earthquake hit the island and destroyed the statue.
Read more: Colossus of Rhodes
Archaeological Excavation
Greece, in general, seems like a single historical place. Pivot points of today's society find their origin in Greece. Naturally, you find many relicts of the past all over the island.
No matter if smaller or bigger ruins, archaeological excavation or scenes of early democracy.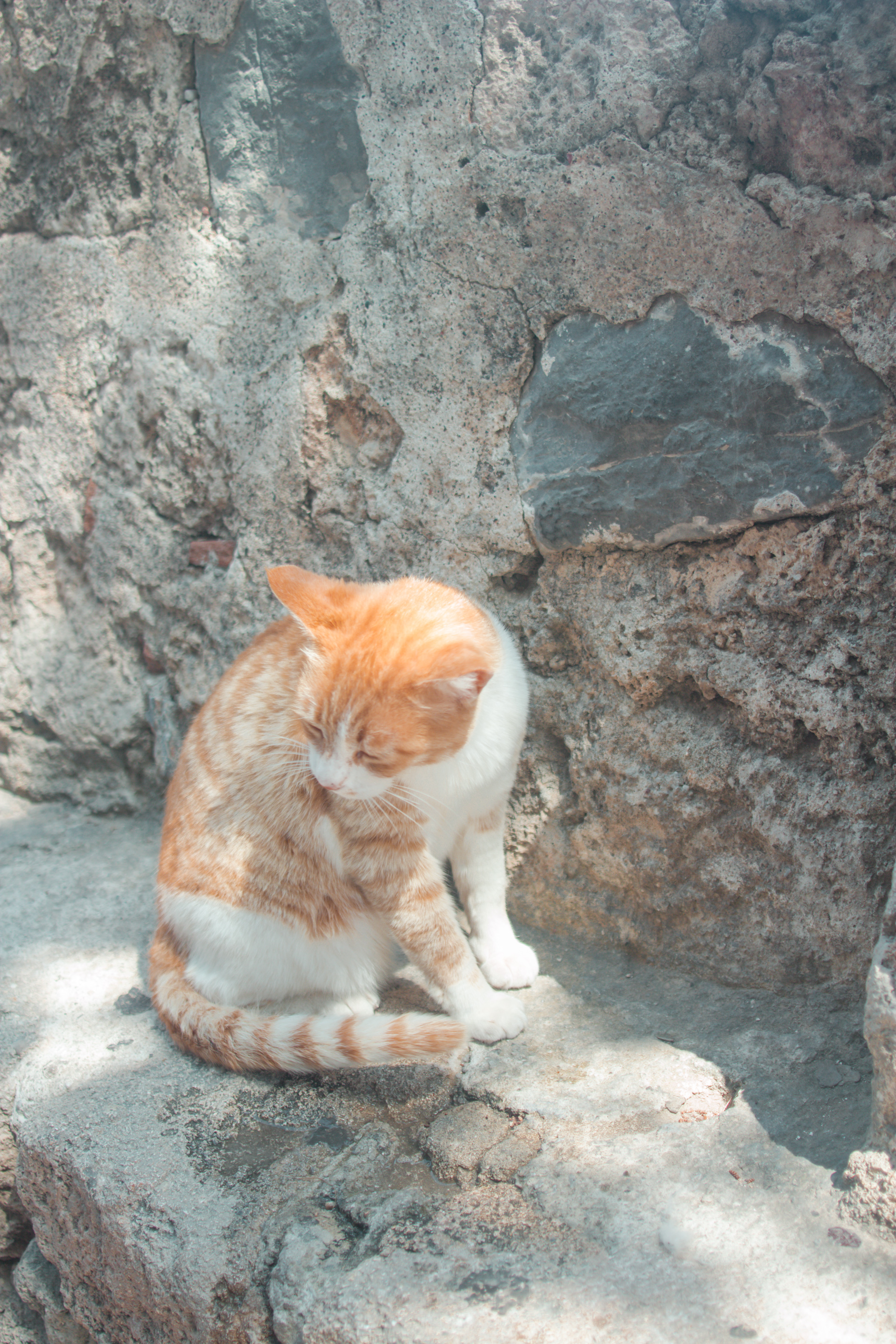 Cats Cats Cats
Last but not least, cats. I mean, what can I say? I always appreciate kittens. Love when they cross my way, or, even better, when I'm allowed to pet them. In Rhodes? No problem!
Watch the Travel Video
Tell me, what is something you wouldn't want to miss?
Read more about Greece
A GUIDE TO CORFU
EXPLORE RHODES IN 20 SUMMERLIKE PICTURES
VIDEO: SPRING IN RHODES, GREECE
HOW TO SPEND ONE DAY IN RHODES TOWN

Pin It