Aarhus is a cosy town in the heart of Denmark and it's also Europe's Capital of Culture in 2017. The city is full of events, art, musicians and installations. It feels like a playground for travellers and Denmark fans. Besides the events, there are also permanent programmes and exhibitions, restaurants and, of course, my beloved Danish coffee.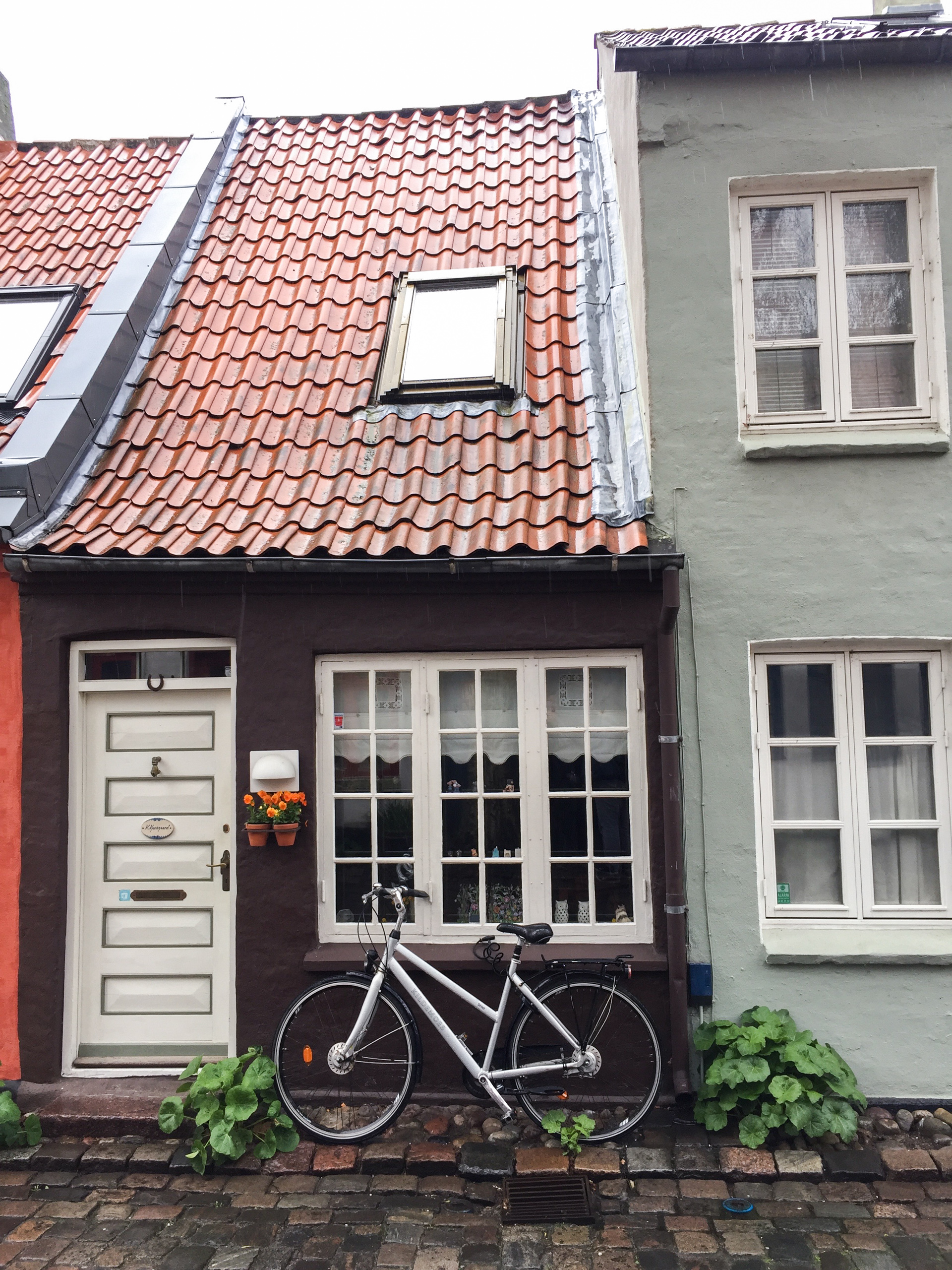 Get yourself some ideas for a weekend trip to Aarhus
Information
Language: Danish
Currency: Danish Krone
Timezone: CEST
Stay: At an Airbnb
Get around: You easily reach everything by foot or you can rent a bike
Good to know: Everything, except for some supermarkets, closes quite early, plan your day accordingly
Pack: rain jacket, scarf, sunglasses, weather can be challenging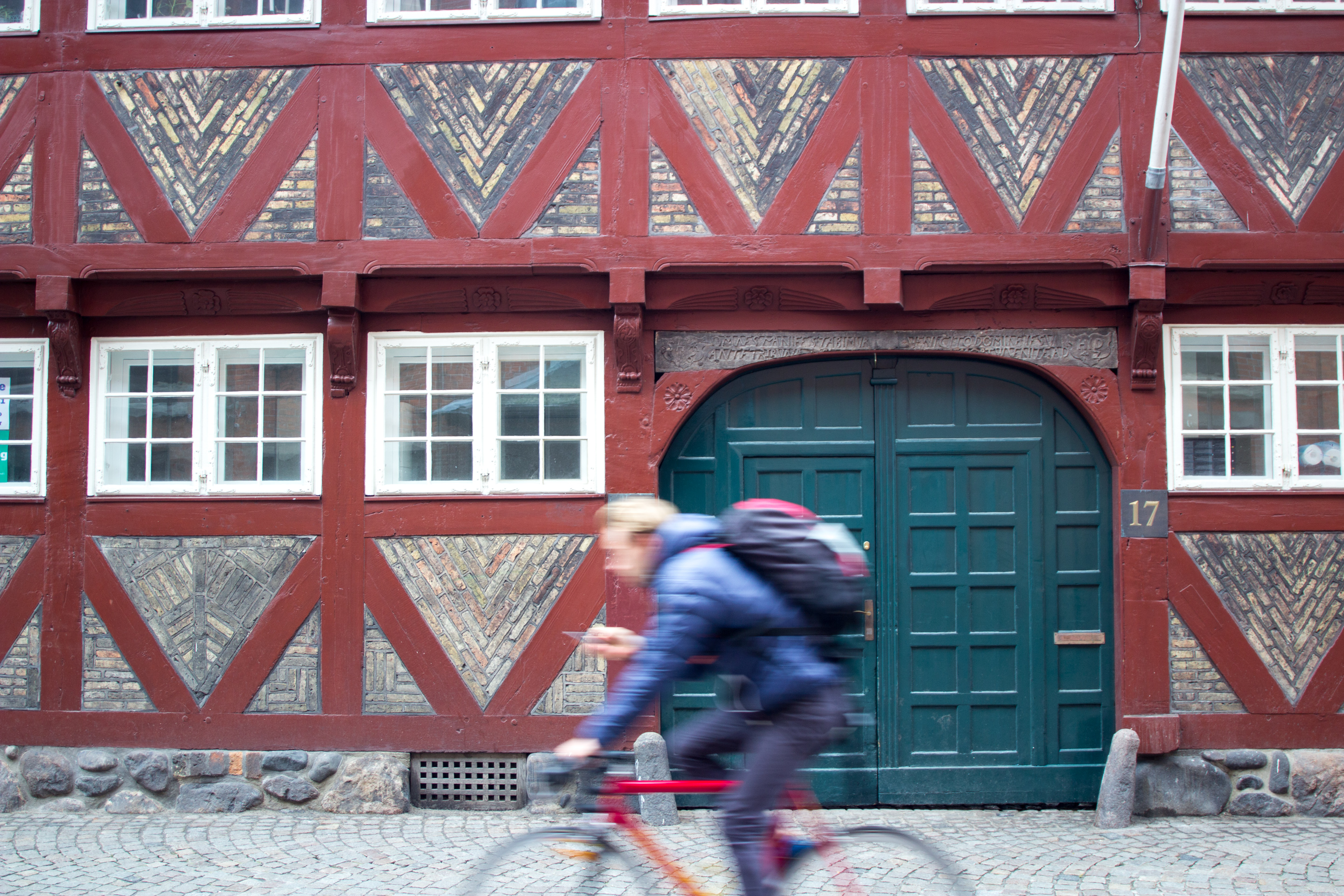 Breakfast at Street Coffee
Start the weekend relaxed, grab a coffee and do it like the locals.
This café is pretty cool and cosy. Get yourself some nice Danish pastries as well as, seriously, a top-notch coffee.
Opening Hours: Mon-Fri 7:30-18:00, Sat-Sun 10:00-17:00
Address: Jægergårdsgade 15, 8000 Aarhus C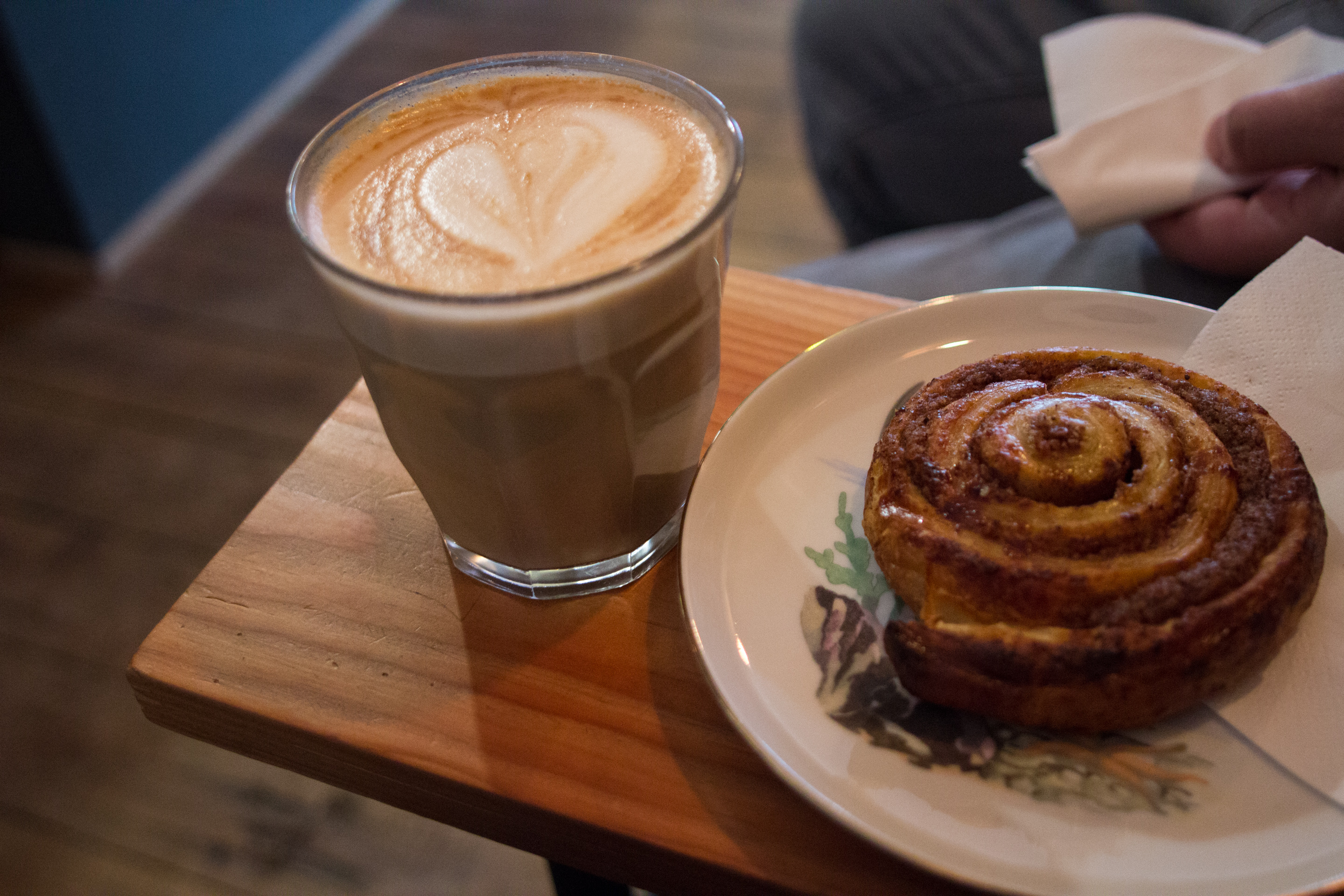 Walk through Gamle By
Gamle By, an open air museum with lots of attractions. It's like entering a village. You walk over cobble stones, enter old timber-framed houses, travel in time. You start at the beginning of Aarhus's history and with every step you move forward until you reach today. On your way, you can try traditional pastries, observe craftsman, walk into several museums like city museum, jewellery museum or the poster museum.
Opening Hours: 10:00-17:00
Address: Viborgvej 2, 8000 Aarhus C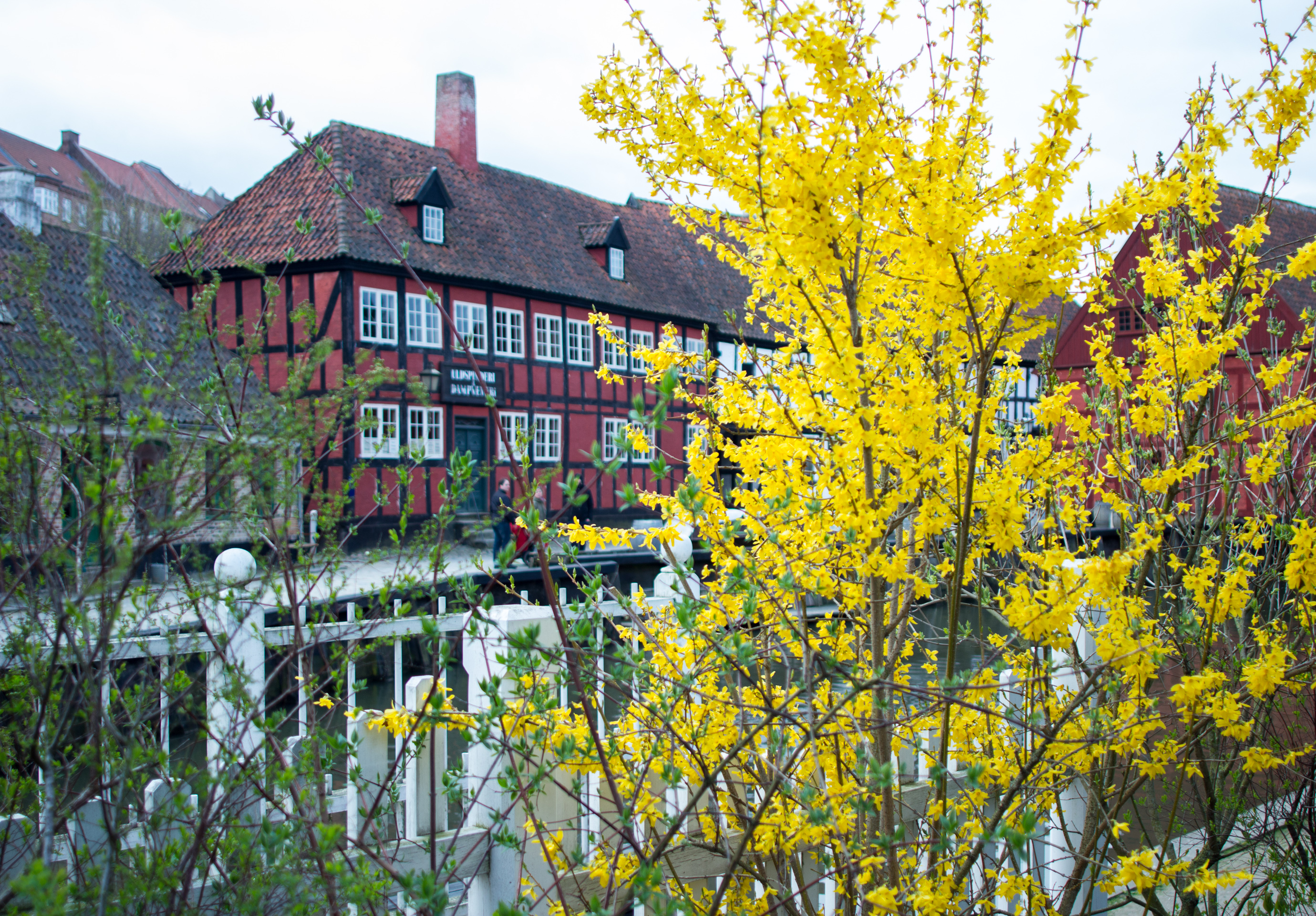 Eat Lunch at Aarhus Central Food Market
Denmark is known for its love for street food. The markets are usually packed with fancy food, lots of people and nice decor. The central food market offers lighter snacks, drinks or hearty lunches. My favourite? The veggie burrito.
Opening Hours: Wed-Sun 11:00-21:00
Address: Knuds Torv 7-9, 8000 Aarhus C
Shopping
In Aarhus you find a few stores who sell local designs or Danish products. Especially the central area, Frederiksbjerg and Vestergade.
Besides the malls, I like to browse in Stine Goya, a fashion and accessories store, A.G. Perch's, a tea house, Munthe, a fashion store with comfortable yet cute pieces and of course Decorate with lots of cosy items.
Cute Houses in Møllestien
Møllestien is just beautiful. Tiny, colourful houses, cute decor. An alley to walk and enjoy something eye-pleasing.
Address: Møllestien, 8000 Aarhus C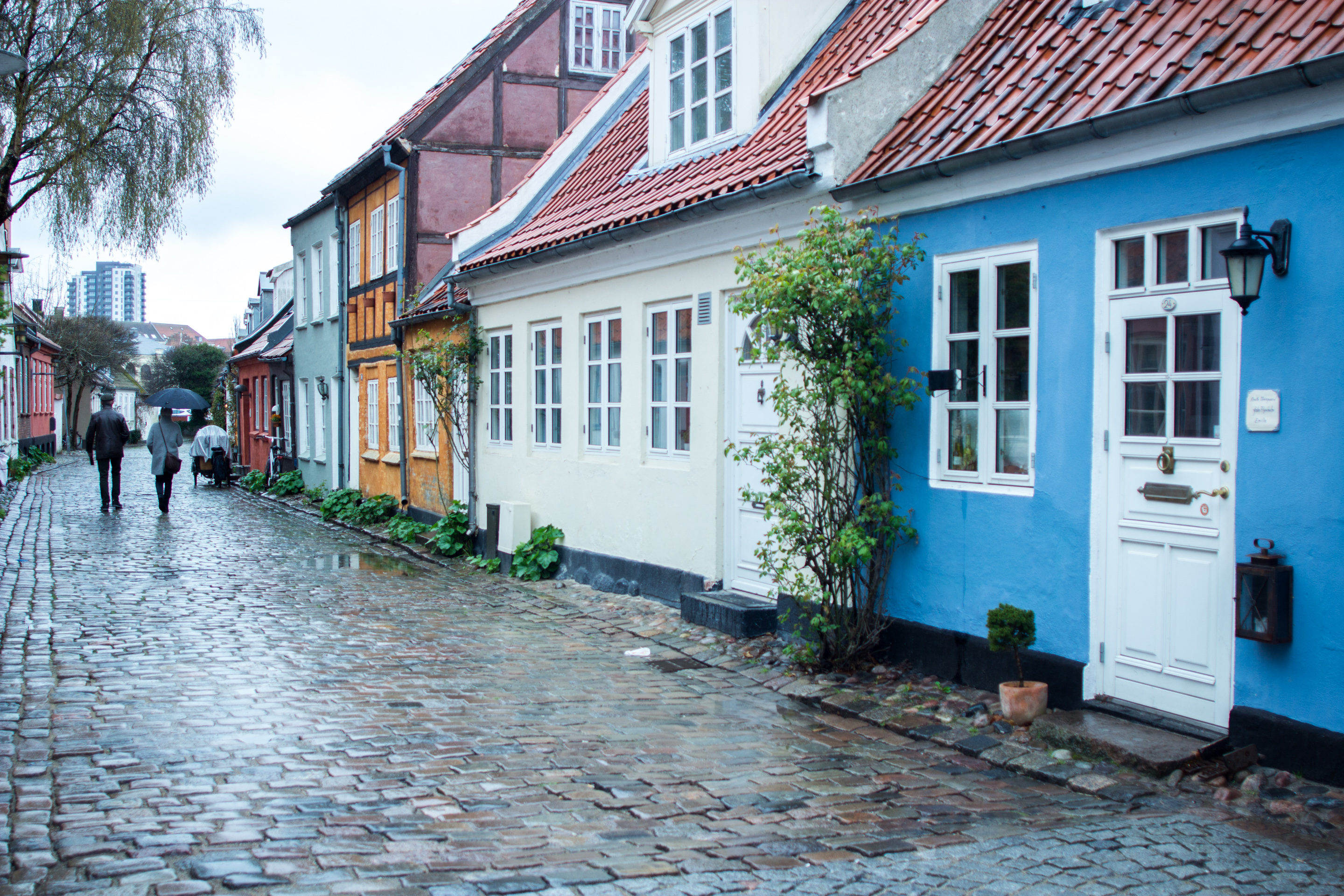 Modern Vietnamese Dinner at Taste Mi
Taste Mi sells Vietnamese sandwiches. Crunchy bread with lots of veggies, coriander and, if you like, tofu or meat. It's so simple and delicious. I still try to recreate those sandwiches at home. Of course you also get the typical Vietnamese ice tea or coffee.
Opening Hours: Wed-Sun 11:30-20:00
Address: Nørre Alle 100, 8000 Aarhus C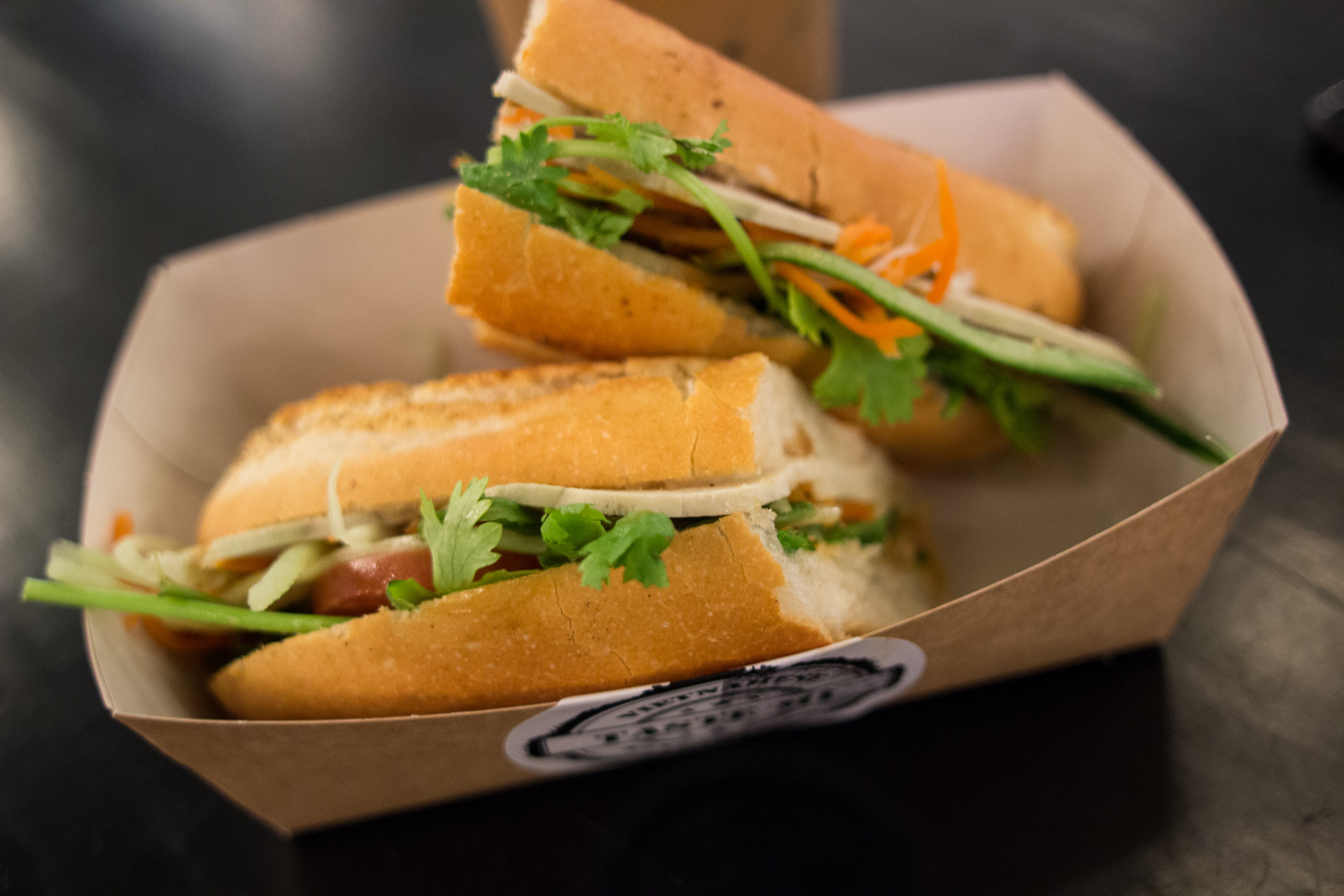 Stay at an Authentic Danish Home
Click  to find some Airbnb Aarhus inspirations.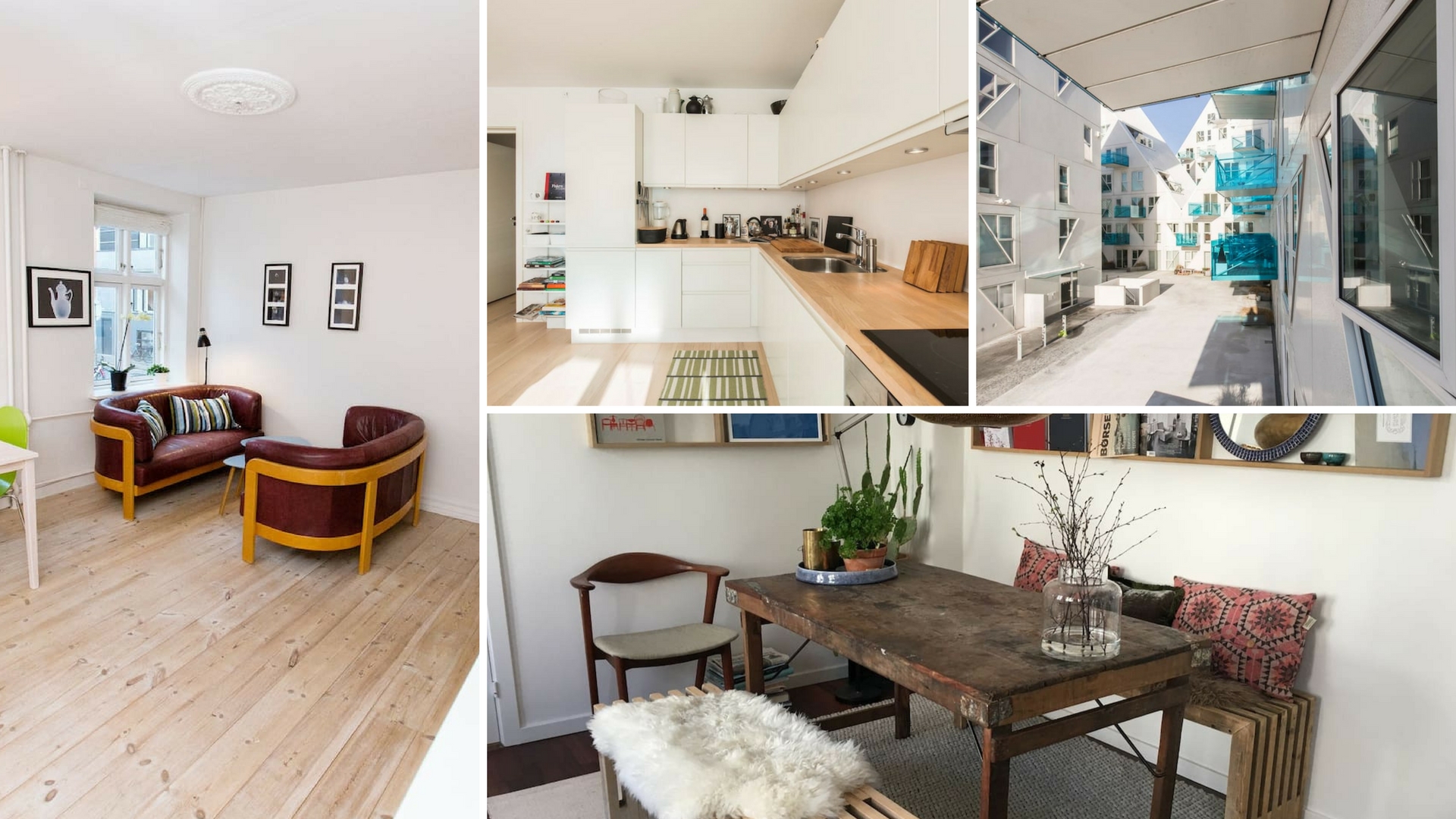 Enjoy Breakfast at Cafe Gaya
Café Gaya is a little bit different. The interior has a certain vibe and everything is vegetarian friendly. You get your classic café treats, but also some extras.
Try: Grain Coffee, it's coffee with a unique taste
Opening Hours: Mon-Thu 11:00-21:00, Fri 11:00-21:30, Sat 10:30-21:00
Address: Vestergade 43, 8000 Aarhus C
Spend Hours in Aros
Aros is the local art museum and it's amazing. Alone the building with its rainbow roof. The art reaches from classic pieces to modern sculptures and wet rooms.
It will take quite some time to explore every room.
Opening Hours: Tue, Thu-Sun 10:00-17:00, Wed 10:00-22:00
Address: Aros Allé 2, 8000 Aarhus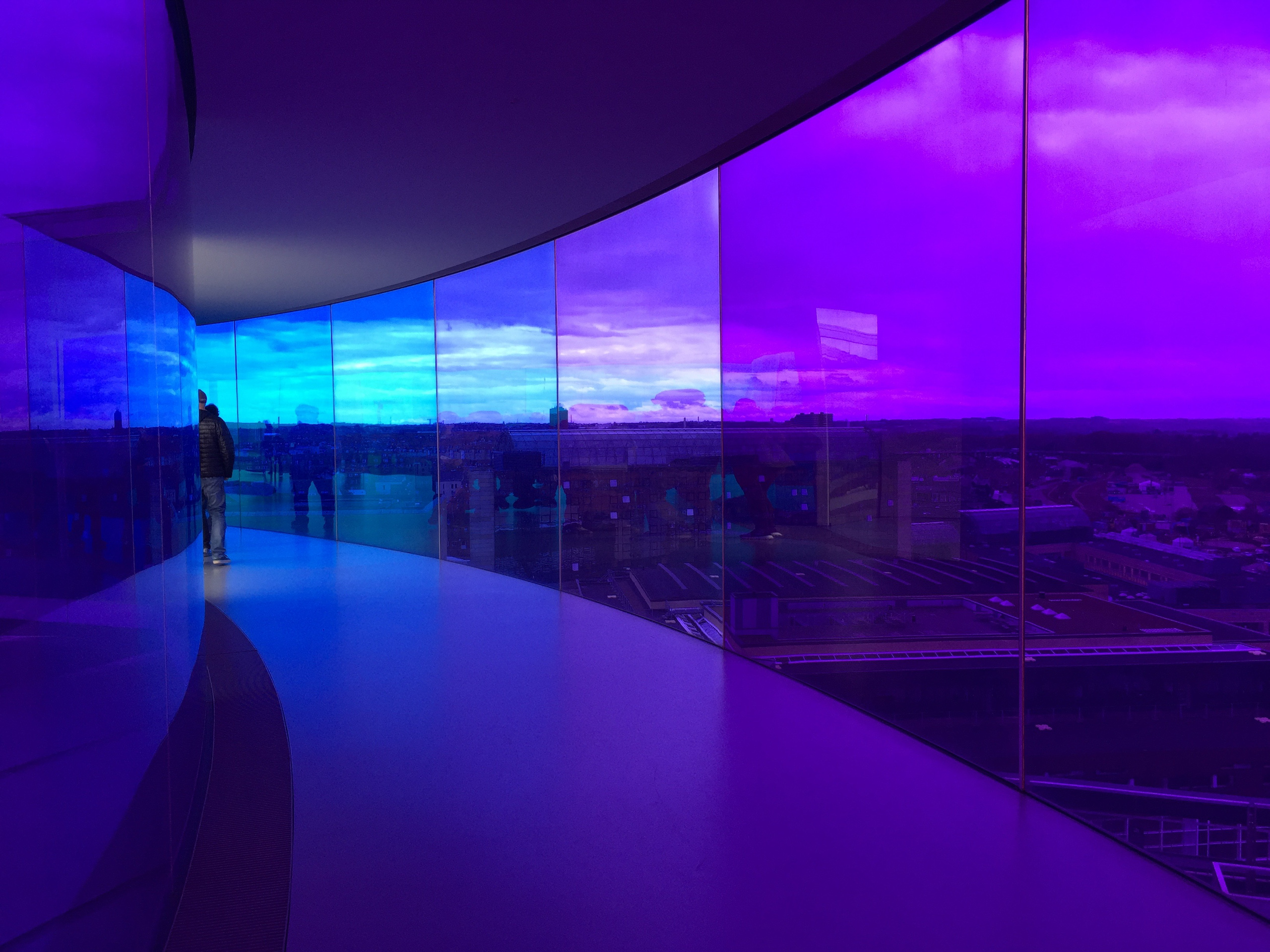 Lunch Time at Aarhus Street Food
The street food hall offers so much food, so much. In typical cool Danish design, you walk past food from around the world; see and smell stuff you might never heard of and munch sweets. I, for example, tried a creme brulée donut, divine.
Opening Hours: Mon-Thu 11:30-21:00, Fri-Sat 11:30-22:00, Sun 11:30-21:00
Address: Ny Banegaardsgade 46, 8000 Aarhus C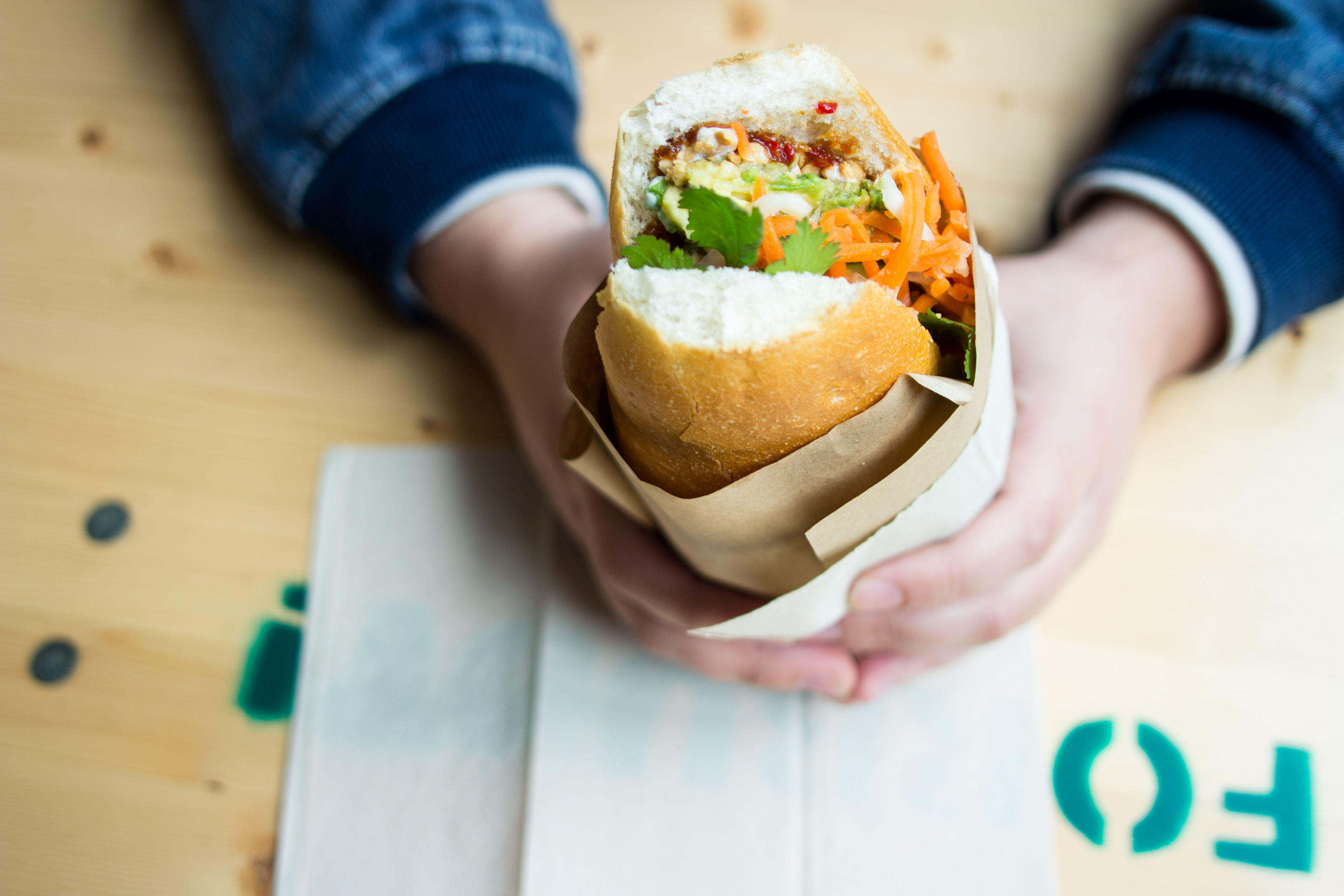 Get to Know Danish Art in Kunsthal
The Kunsthal is a small two-floor house. The exhibition shows contemporary art from artists around the world. They're set in context with an explanation by the particular artist. Sometimes brave, sometimes ordinary life, sometimes critical.
Opening Hours: Tue, Thu, Fri 10:00-17:00, Wed 10:00-21:00, Sat-Sun 12:00-17:00
Address: J. M. Mørks Gade 13, 8000 Aarhus C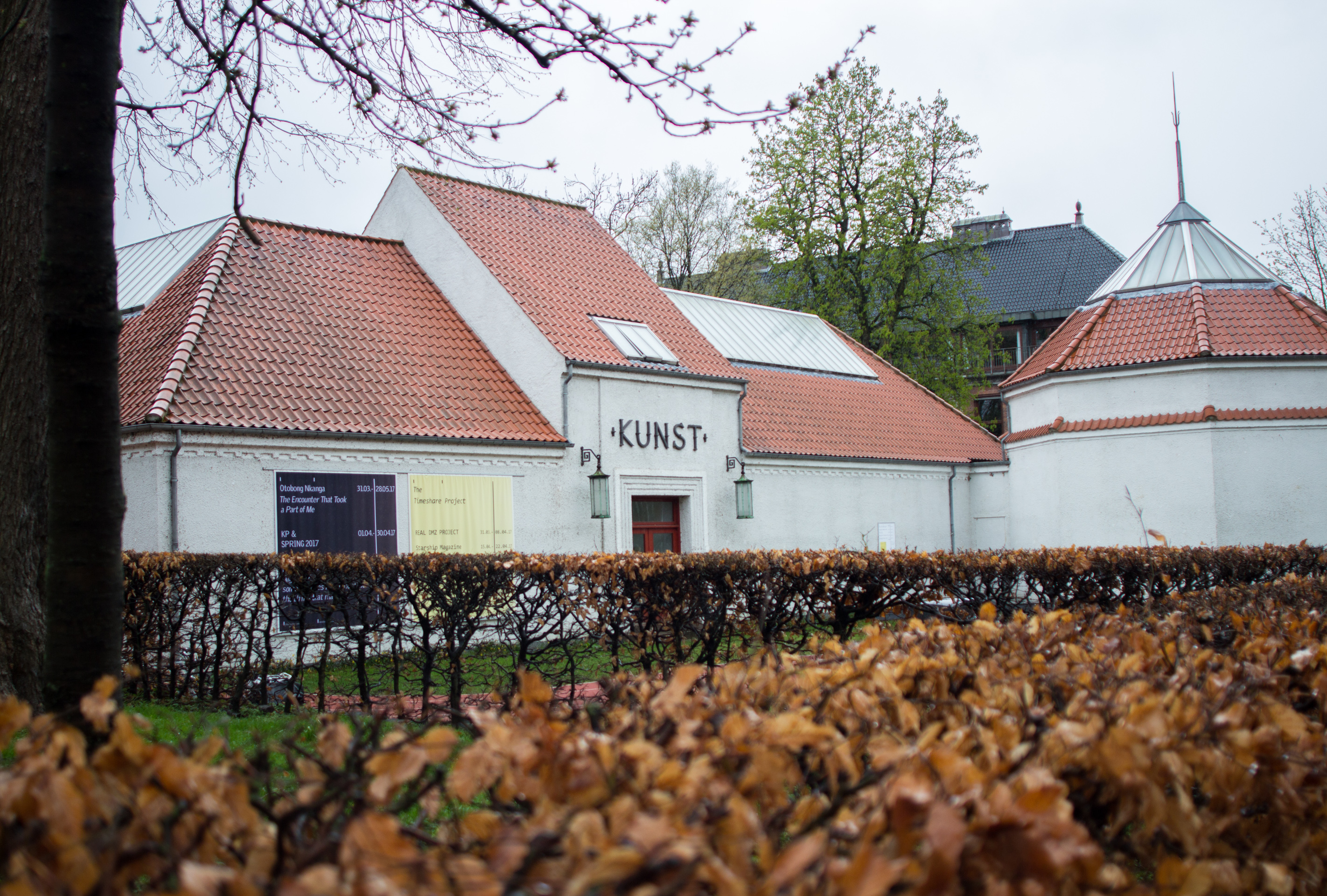 Spending Time by the Sea
End the day, or watch the sunset by the sea. The beach is a quiet place where you can unwind and find some time to breath.
Something totally different, but also directly by the water is Isbjerget. A building that resembles an iceberg. The house is white with blue accents, different levels make it even more realistic.
Danish Dinner
Why not cook your own dinner with local ingredients and simple nordic recipes?
On my travels, I always try to incorporate one local evening, ask my Airbnb host for cooking ideas or browse Pinterest.
So I found the simple and tasty creamy curried egg salad sandwich by Green Kitchen Stories.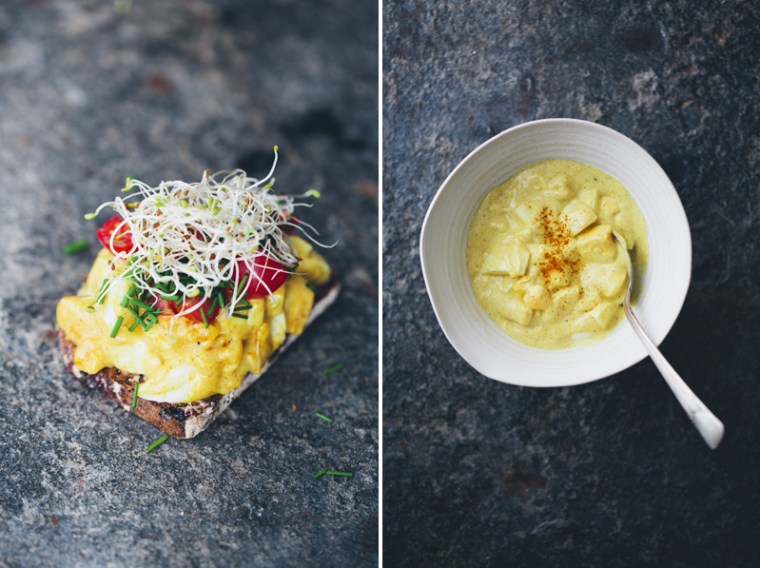 Why I Need to Come Back
Opening hours, the season and weather had a massive impact on my trip to Aarhus. But there're still some sights and cafés I want to see, like the favourite bookshop by my Airbnb host, the Løve's antikvariat. This shop combines coffee and books and doesn't that sound amazing?
Or the megaphones that are located in the forest of Silkeborg, but weren't there when I hiked the paths.
And last but not least the recommendation by visitsweden: La Cabra Coffee, for a perfect fika.
Some Useful Danish Words
Hello – Hej
Thank You – Tak
Goodbye – Farvel
Cheers – Skål!
Did you visit Aarhus, do you have some tips? Share them in the comment section for me and other readers.
Read more about Denmark
EXPLORE COPENHAGEN IN 20 BEAUTIFUL PICTURES
VIDEO: VISITING AARHUS, DENMARK
WHERE TO FIND THE BEST COFFEE IN COPENHAGEN
DAY TRIP FROM COPENHAGEN: EXPLORE DENMARK'S GEOPARK ODSHERRED
TIVOLI GARDENS – THE AMUSEMENT PARK IN COPENHAGEN
Watch the Video
Pin It