When there is the perfect place for a weekend getaway then it is Amsterdam. You get the full package: historical sites, funny places, busy streets, impressive art scene and of course good food. The Dutch capital has so much to offer, you only need to pick.
Be prepared to make the most of your short time in Amsterdam and enjoy the highlights of the city.
I have been to Amsterdam several times and I always like to come back to inhale more of the creative vibes.
I teamed up with a few Amsterdam experts who show you the best places to eat.
Here is our guide for a weekend in Amsterdam.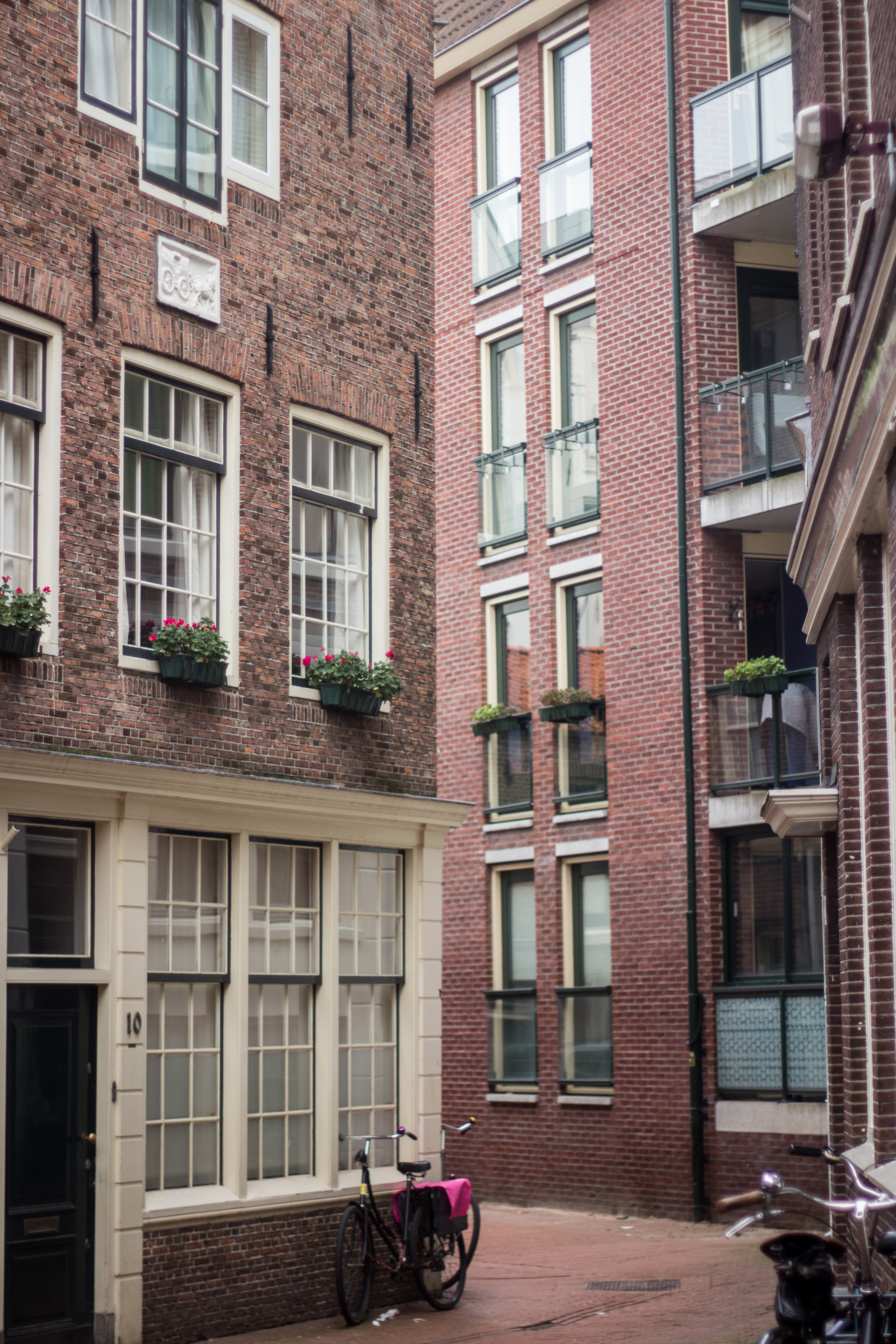 Breakfast at the Breakfast Club
Karen, who is living in Amsterdam, recommends the Breakfast Club. She is a real expert and has heaps of detailed information on Amsterdam.
I love the Breakfast Club for a unique and always surprising brunch, a rarity here in Amsterdam. Their dishes are both healthy and affordable. Perfect for those late mornings/early afternoon where you are craving a delicious omelet or buckwheat pancakes (my favorite!) after a long night.
Visit Begijnhof
The court is quite central and yet you find a calm place. Traditional houses are lined around a garden with an English church as its centre.
You even find the oldest house, Houten Huys, of the city.
Begijnhof was originally used by religious women who were aiding elderly people or those who needed help.
On the way to Begijnhof is a little book flea market where you find little treasures. I spotted books in different languages, in English, Dutch, German and French.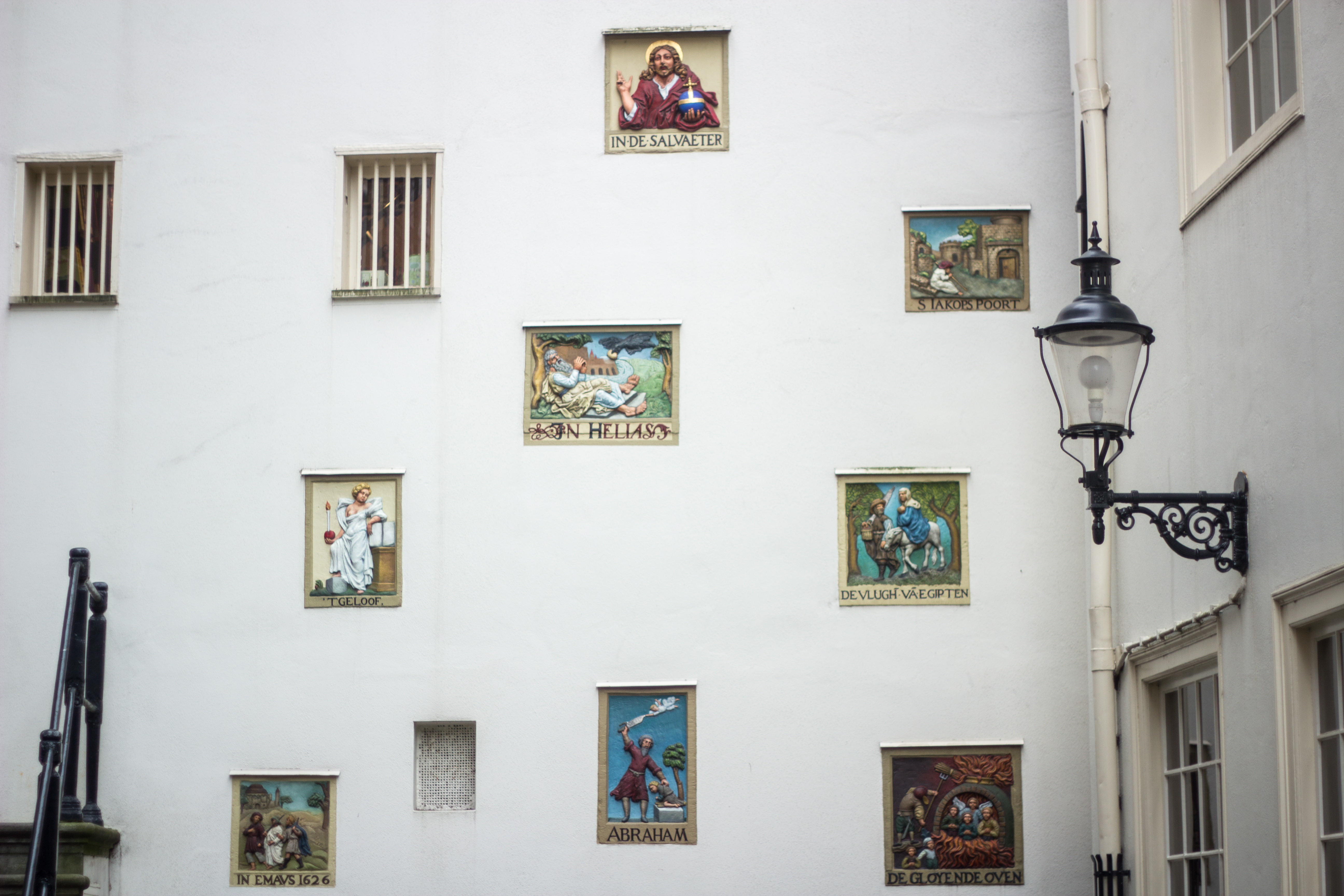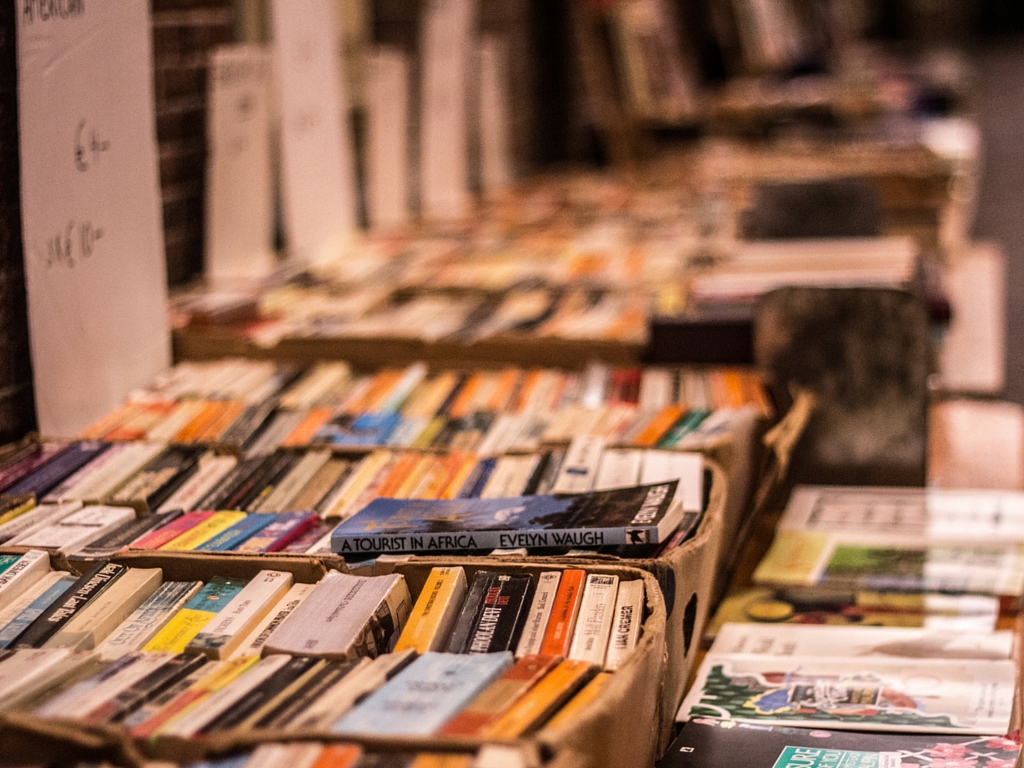 The Royal Palace Amsterdam
The Dutch Royals open up their palace for visitors. The Paleis op de Dam is right in the centre of the city and it is a real treasure. Such a pompous interior with lots of love for details and colours. Everything is harmonising. The paintings, sculptures – it is a pleasure for classical art lovers.
There are several festivities during the year.
If you are not sure if you are really interested, check their virtual tour.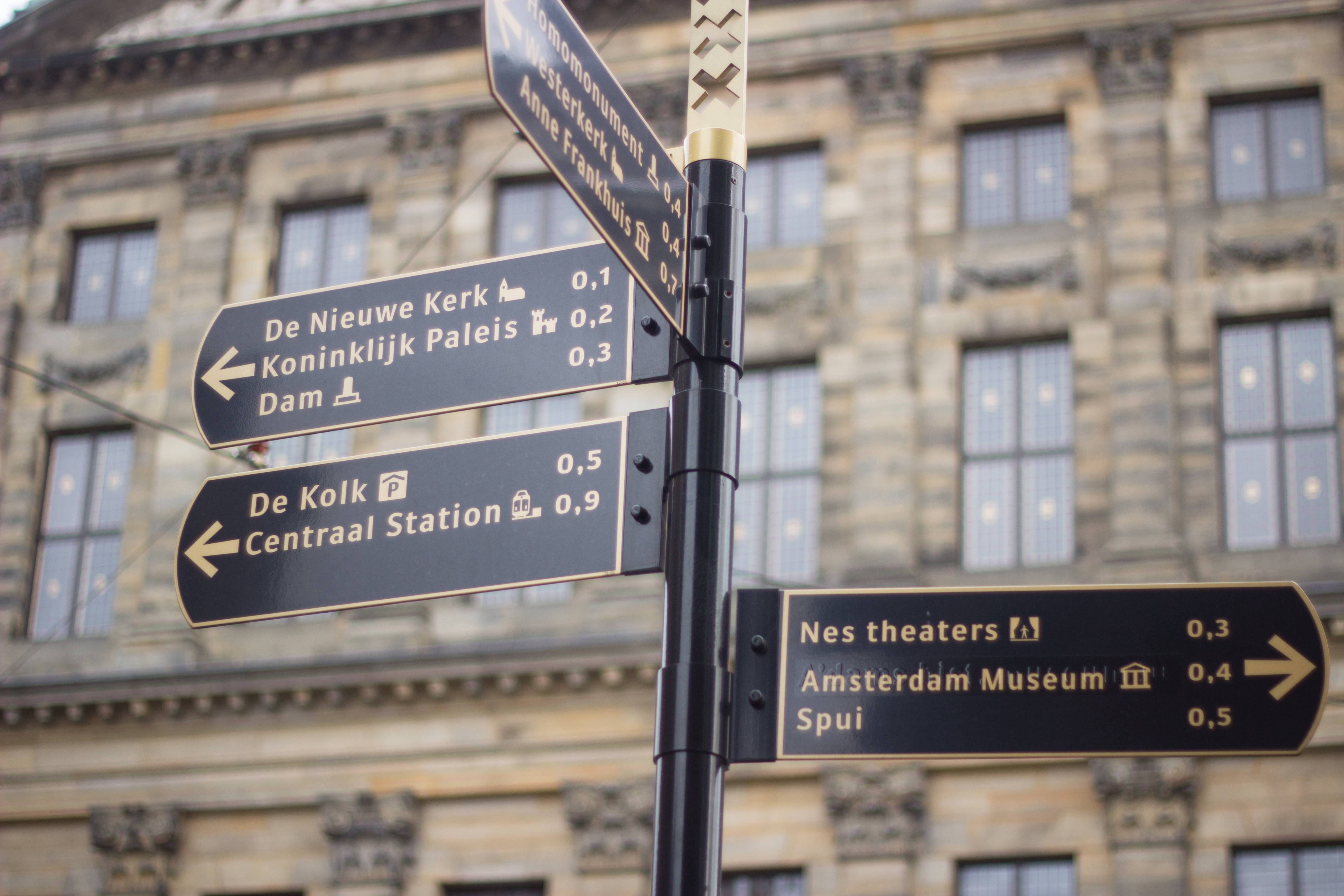 Fancy something strange?
How about visiting the Toilet Store in the centre? Yes, you read right: toilet store. You can buy cute sanitising stuff and toiletries.
Eat Cake at Café van Zuylen
The little café is a cosy place with just a few tables. Try to get a seat and order an apple pie. It is absolutely tasty and a good excuse to take a break from all the exploring.
Address: Torensteeg 8, 1012 TH Amsterdam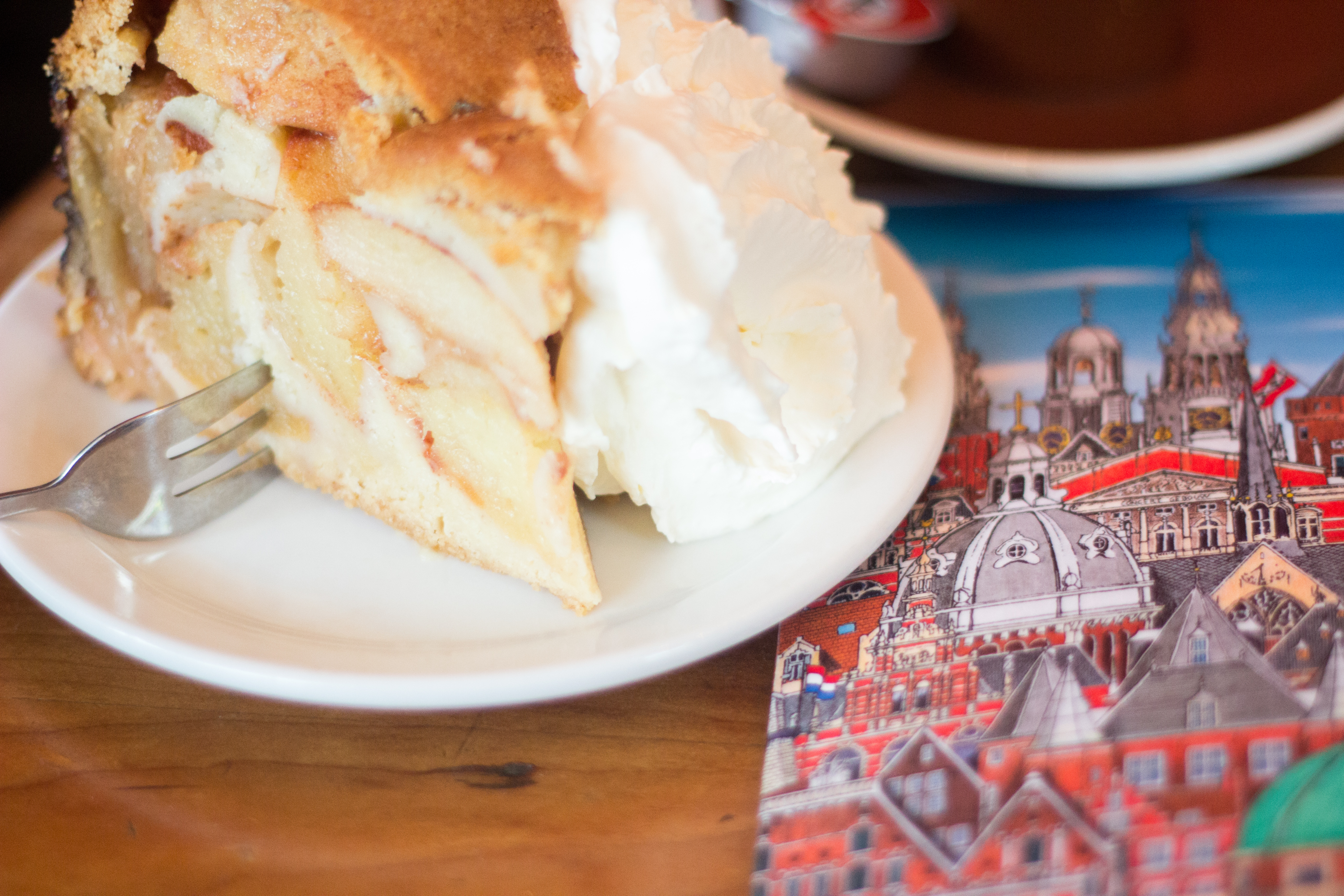 Rijksmuseum
This museum is huge and to be fair, you need some time to fully appreciate it. There are rooms full of stuff, the exhibits are squeezed into the rooms. There is a wall full of keys, a room full of books, halls full of Southeast Asian relicts from a time of Dutch colonialism. (Whereas museums in Jakarta are empty…)
Items are well explained on the little info card.
Stroll through China Town
China Town will always be on top of my list, for every city. The streets are busy, the shops vibrant and the food different. It is like travelling while you are travelling.
Make sure to visit one or another store and get yourself something cute.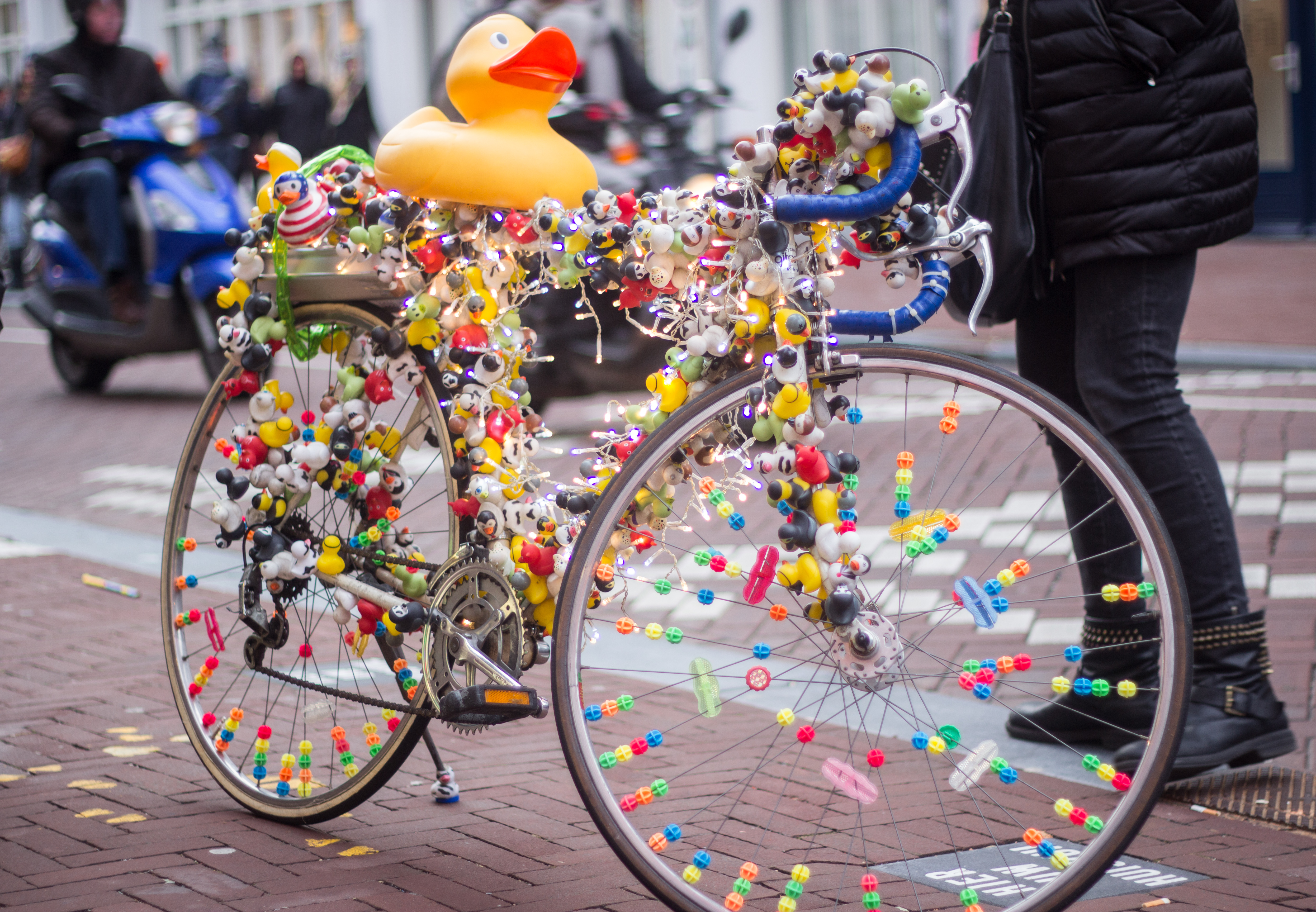 Eat Dinner at A Fusion
Sophie had some great food experiences in the city.
I went to Amsterdam and a few places stood out.
One is an Asian restaurant called A Fusion. As the name suggests, it fusions different cuisines, in this case, Asian cuisines. They have excellent sushi and also serve a variety of Chinese and Vietnamese food.
Check out her Instagram Account for some wanderlust.
Stay at an authentic Place
Click on the picture to find some Airbnb Amsterdam inspirations.
Beginn the Day with a Breakfast at CT's Coffee and Coconuts
Christina is also living in Amsterdam and one of her favourite places is CT's Coffee and Coconut.
The place used to be a cinema and is now used to drink and eat on different platforms. Try the fresh dishes and some coffee.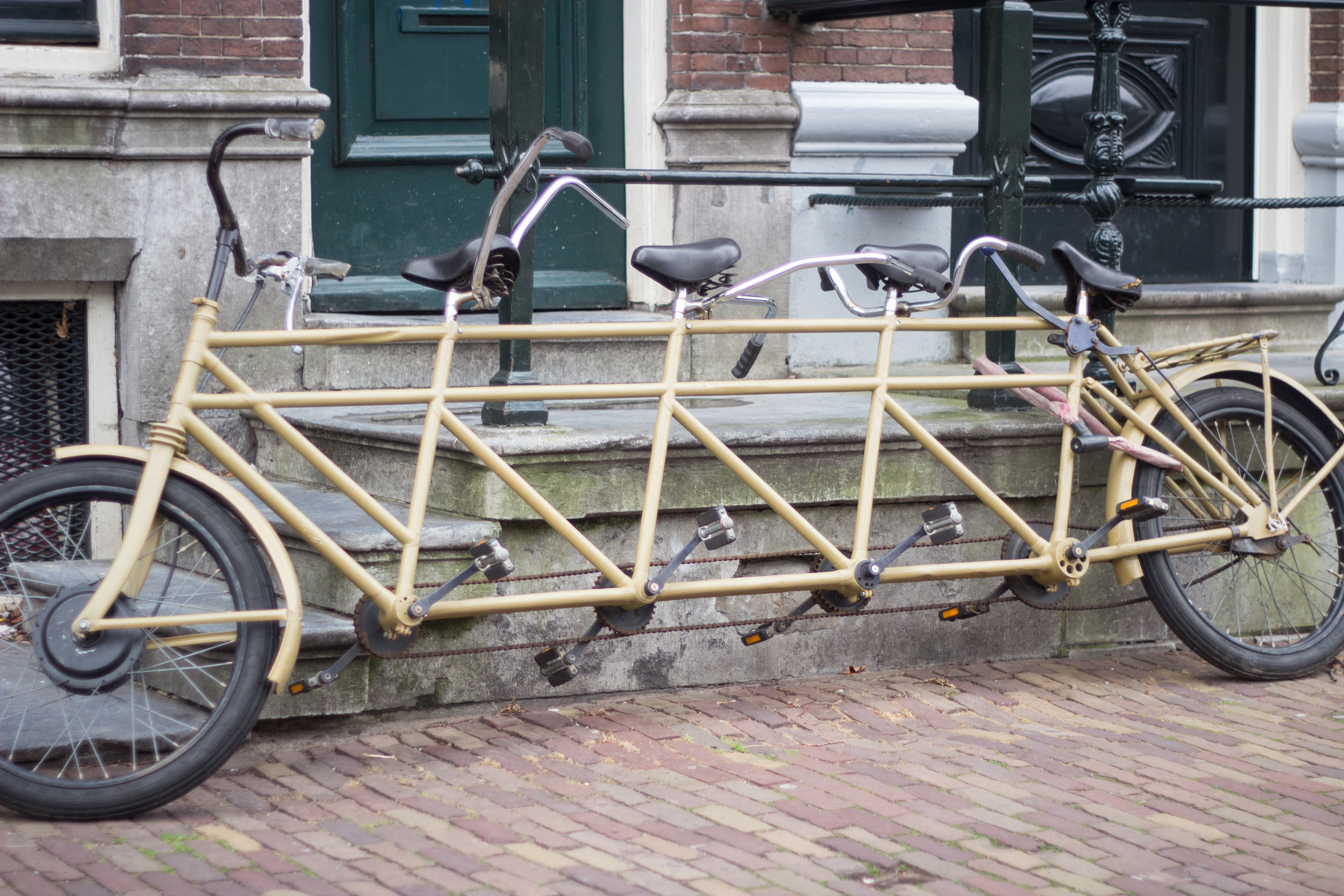 Visit the Anne Frank Huis
Anne Frank is a girl who wrote a diary about her life as a Jew during World War II. She wrote about her family, about brave helper, about the nonsense of the war. After she was murdered, her dad made sure the world hears her story. Thousands of people were touched. Today the place, where she and her family hid, is a popular museum you can visit.
Try to preorder your tickets. Unfortunately the system broke when I wanted to buy my tickets, so I had to wait in line for almost two hours.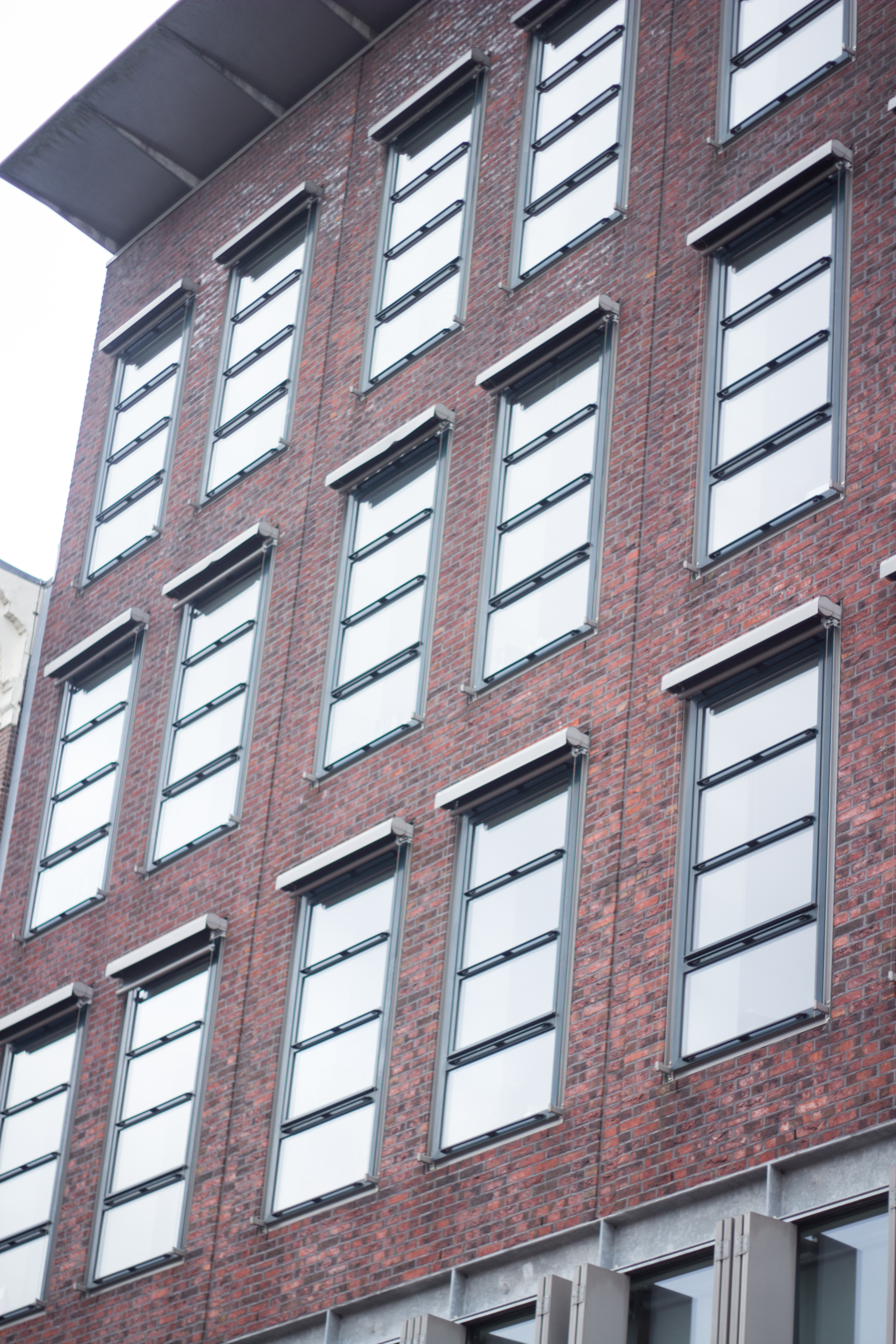 Get your Lunch out of the Wall
Get your food without speaking to anyone? Without seeing anyone? Yes, it is possible. There are several walls where you get fried fast food. Put a few Euros in the slit, choose your fried wish and eat! Try the egg, it is not as bad as it sounds.
There are vegetarian options.
Walk along the Canals of Amsterdam
Most people think about canals, when they are thinking about Amsterdam. Beautiful canals with small house boats, and lots of trees on the side. Standing on a canal and taking a picture is on a lot of peoples bucket list for the city. That should not be a problem, there are 165 canals. 165!
You can take a tour along the canals by bike or you book a boat tour. I always like to walk. This way you stumble upon beautiful small houses, lovely shops and can take some breaks on benches and enjoy the scenery.
Get more facts about Amsterdam.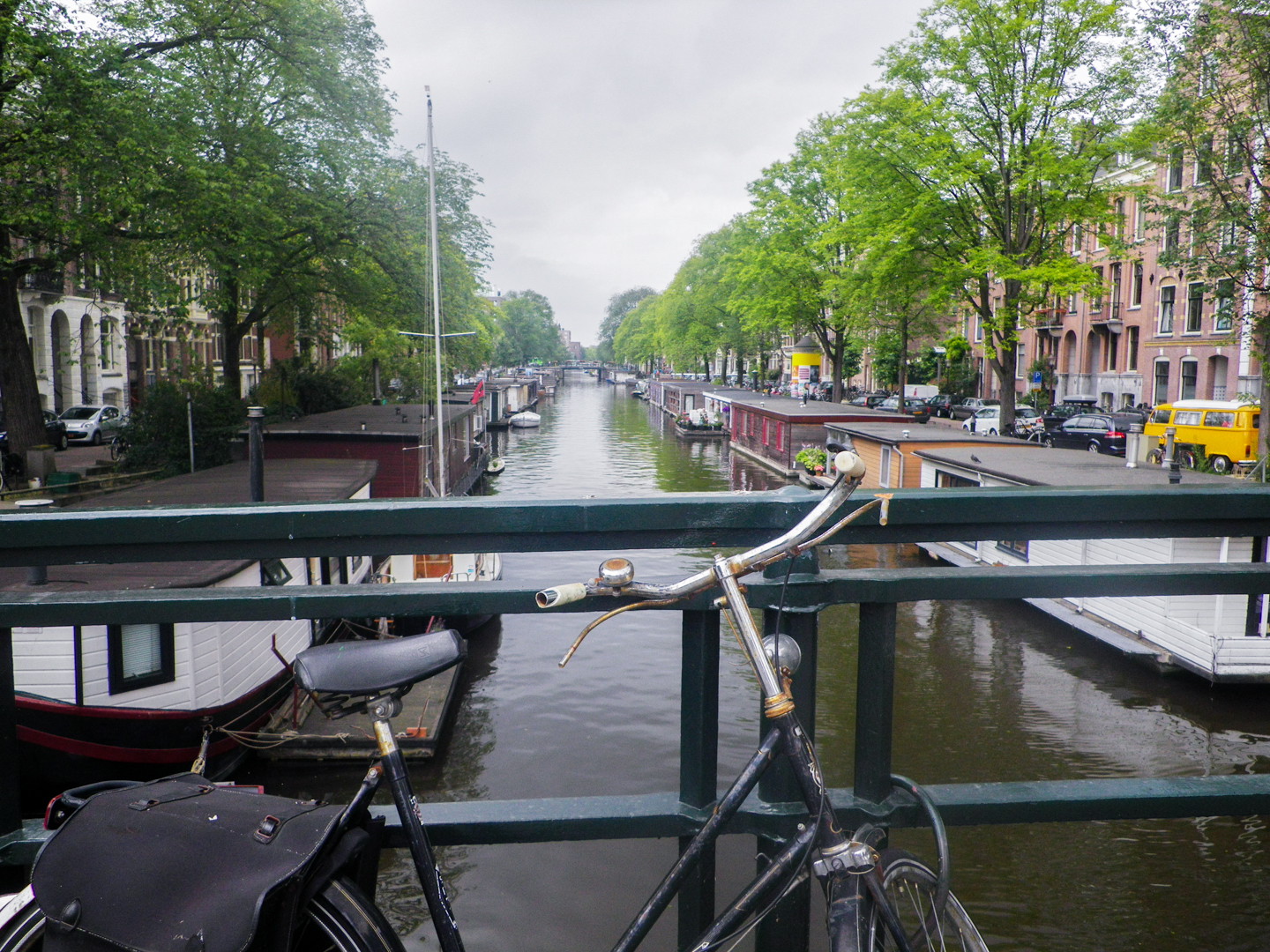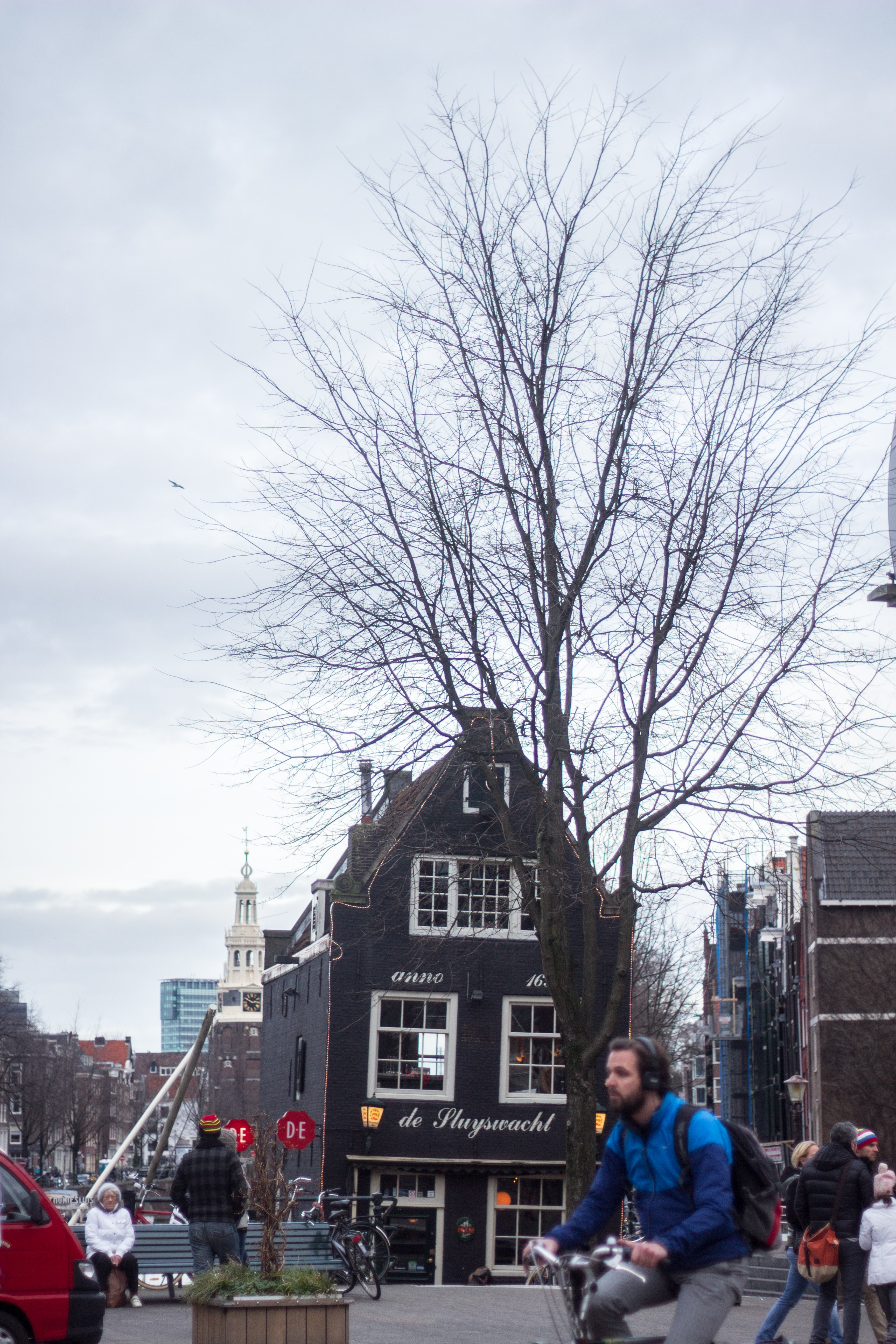 Dinner at a Jazz Bar
The other place Sophie recommends is a jazz bar, called Café Alto. It is a wonderful little place with live music every night. There were many locals, the bartenders were fun and the music was great. We actually came back twice during our trip, because the atmosphere was so good.
Why I need to come back
Every time I visited Amsterdam it was either freezing cold, rainy, or both. So next time I really want to rent a bike to explore the pavements while pedalling through the Dutch capital.
I want to practice my Dutch. I started learning the language via Duolingo (Ik ben een appel…) and I want to see if I am actually able to order a boterham.
I am a big football fan and support my team regularly in the Olympic Stadium of Berlin.
Being in a stadium is always a nice experience. You get to see part of their culture and mentality. Therefore I want to see an Ajax match.
And of course to visit more museums. Prices for museums can be a bit costly in major European cities. So I had to skip a few.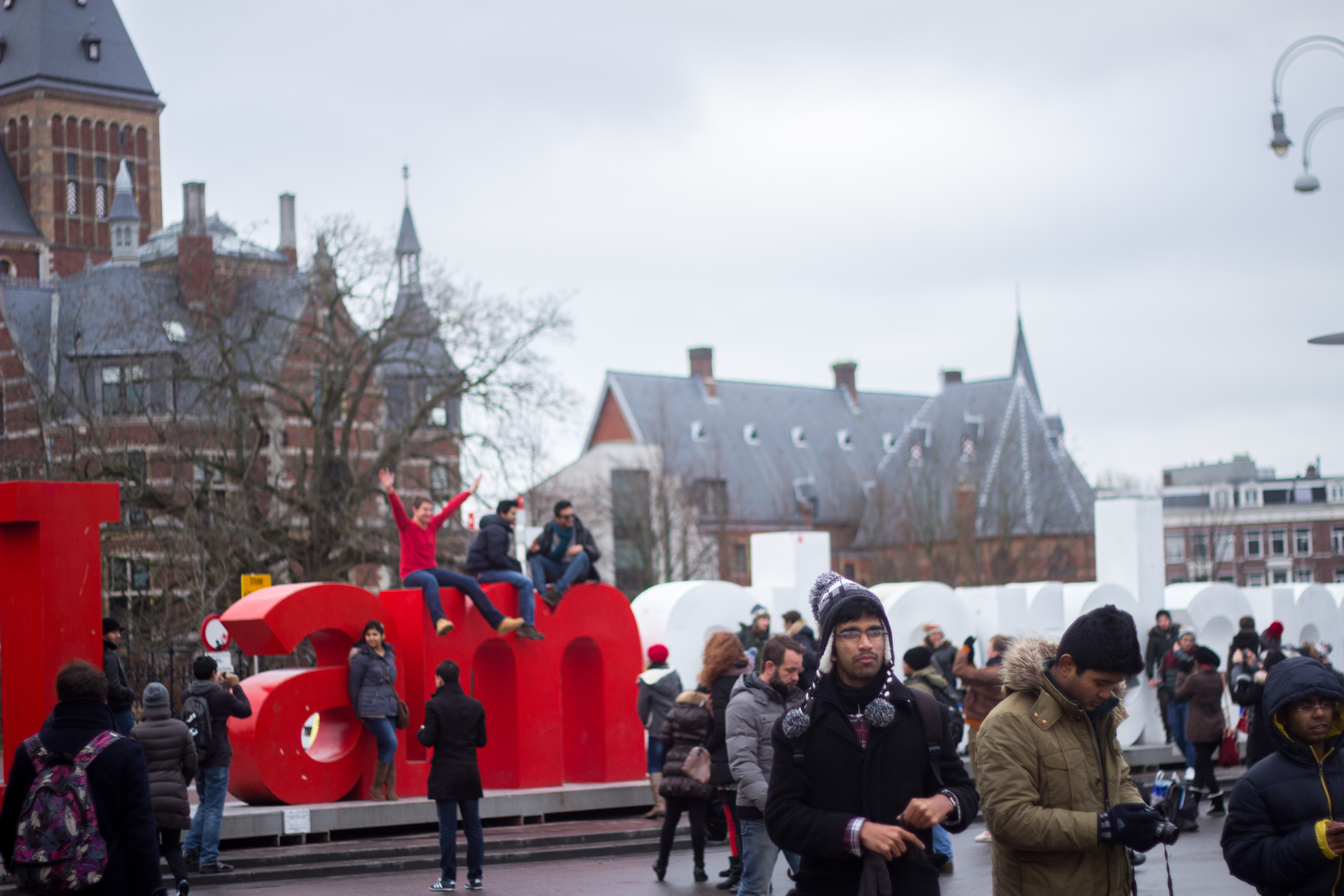 Information
Language: Dutch, most people speak excellent English
Currency: Euro
Timezone: Central European Timezone
Stay: At an Airbnb
What do you like about Amsterdam? Tell me your favourite place to go.
Read more about the Netherlands