The Finnish capital Helsinki is diverse and exciting. The city is more than you initially see. Located in northern Europe, with Russia as a neighbour on the other side, Finland has an interesting mix of culture and influences. Over the years they formed architecture, traditions and art which you only notice while walking through the streets.
With the help of my friend, who's living in Finland, I discovered the city. She led me through Helsinki, introduced me to her favourite places and taught me more about the nordic lifestyle.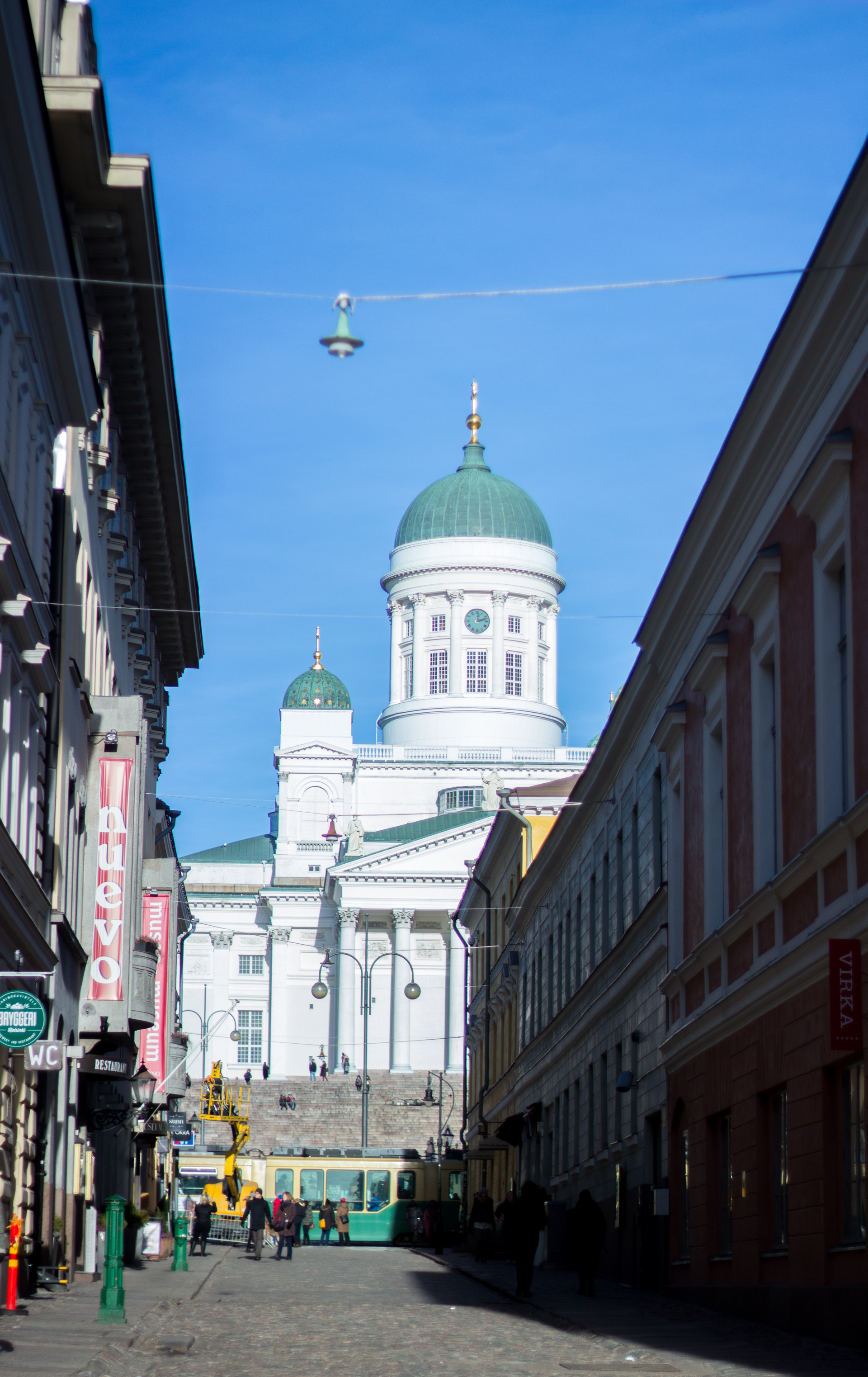 Helsinki is one of the greenest cities in the world, more than one-third of it is covered in green. You could basically walk from island to island, from park to park without being disturbed by the hectic of the city.
Finns are very accepting and even if they seem shy and reserved at the beginning, they are very open-minded and almost never judge a book by its cover.
Information
Language: Finnish
Currency: Euro
Timezone: Eastern European Time
Stay: At an Airbnb
Bring home: Moomin figures or a collectors mug, too cute!
Get around: You easily reach everything by foot and if you get tired, take the tram. Tickets are affordable.
Eat Breakfast at Fazer Café
Fazer is a Finnish chocolate company with conventional flavours as well as more daring ones like liquorice.
They're so popular that you find several cafés in the country. Pretty chic design meets Finnish hunger. It's hard to choose just one piece of cake, biscuit or pastry. Take more and don't regret…
You find soups and sandwiches as well.
Don't forget to shop some of their chocolates. My favourites are Geisha and Salty Cookie.
Visit the White Cathedral
You already see the bright white cathedral from afar. It distinguishes the landscape of Helsinki and is simply impressive, although the interior is simplistic and portraits the great reformists Martin Luther and Philipp Melanchthon.
The neoclassical cathedral, designed by a German architect, was finished in 1852 and was originally named St. Nicholas Church. The name was quickly changed in 1917 after the independence of Finland.
Surrounded by the senate square, it's the centre for happenings or events.
Climb the Rock Church
You can actually climb a church in Helsinki. The roof of Temppeliaukio is a place where you can sit and have a pick-nick with your friends.
The church was designed by the brothers Timo and Tuomo Suomalainen. It's built into the rock and is not only used for a sunday mass but also for concerts.
Lunch at Naughty BRGR
Praised as best burger in town or as my friend would say, "That's so good, they know what they do" it's only fair to mention Naughty BRGR. Almost all of your burger dreams will come true.
Veggies won't starve either!
Address: Lönnrotinkatu 13, 00120 Helsinki
Experience Silence at Kamppi
Kamppi, the church of silence, is in the city centre. Therefore it's intended to create a place to unwind from everyday life or from hectic moments. Kamppi "welcomes everyone irrespective of religion, philosophy of life or background",
Finished in 2012, the chapel is completely made out of wood.
Learn more about Helsinki at the City Museum
The city museum is near the cathedral and gives a brief insight of Helsinki history and presence. The concept is creative and unique, visitors will learn but won't be overwhelmed.
Bookshopping at Akateeminen Kirjakauppa
The shop is beautifully designed. You find a wide range of books in Finnish, Swedish and English. The booksellers are eager to help and they know a lot. I visited the store with a vague idea and they know immediately what I wanted.
I popped into the shop during an interview with a Scottish author. As I learned, readings and interviews are regularly held.
Address: Pohjoisesplanadi 39, 00101 Helsinki
A more cosy, English bookshop would be Arkadia.
Address: Nervanderinkatu 11, 00100 Helsinki
Watch Sunset at Sokos Hotel Torni
Torni offers a view on the whole city. From the 14th floor you see the otherwise flat city, the harbour, coming and leaving boats and the relaxing life of the Finns.
Order a Lonkero at the bar and enjoy the sunset.
End the Night at Apollo
Actually I'm not the biggest fan of the music that is played in Apollo, but the venue is amazing. Small lounges, the stage and the chic interior as well as the ornaments make a party night pretty special at this old theatre.
Stay at an Authentic Finnish Home
Click on the picture to find some Airbnb Helsinki inspirations.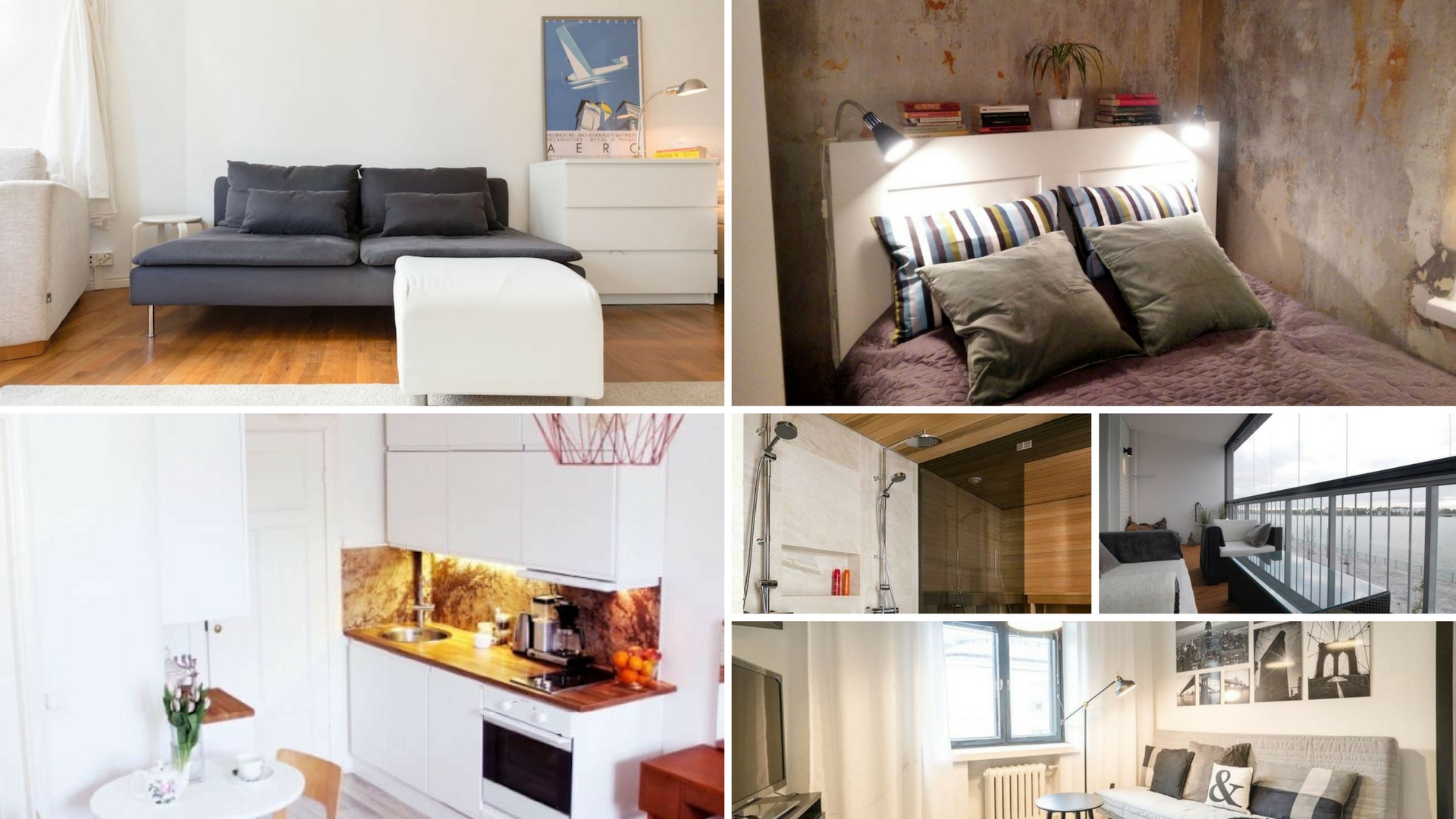 Beginn the Day with a Breakfast at Hakaniemi Market Hall
Located at the harbour, the market hall offers fresh food, coffee, tea and other (handmade) goods. Pastries, like cute edible figures, and sandwiches are especially good.
Tip: Take something to go to eat later at the shore of Suomenlinna.
Visit Suomenlinna
Helsinki has more than 300 islands and one of them is Suomenlinna. Suomenlinna is an UNESCO world heritage, by ferry you reach the island within a few minutes.
There's a lot to see and do on the island. Visit a museum or the fortress. Make a pick-nick or enjoy the sound of the waves.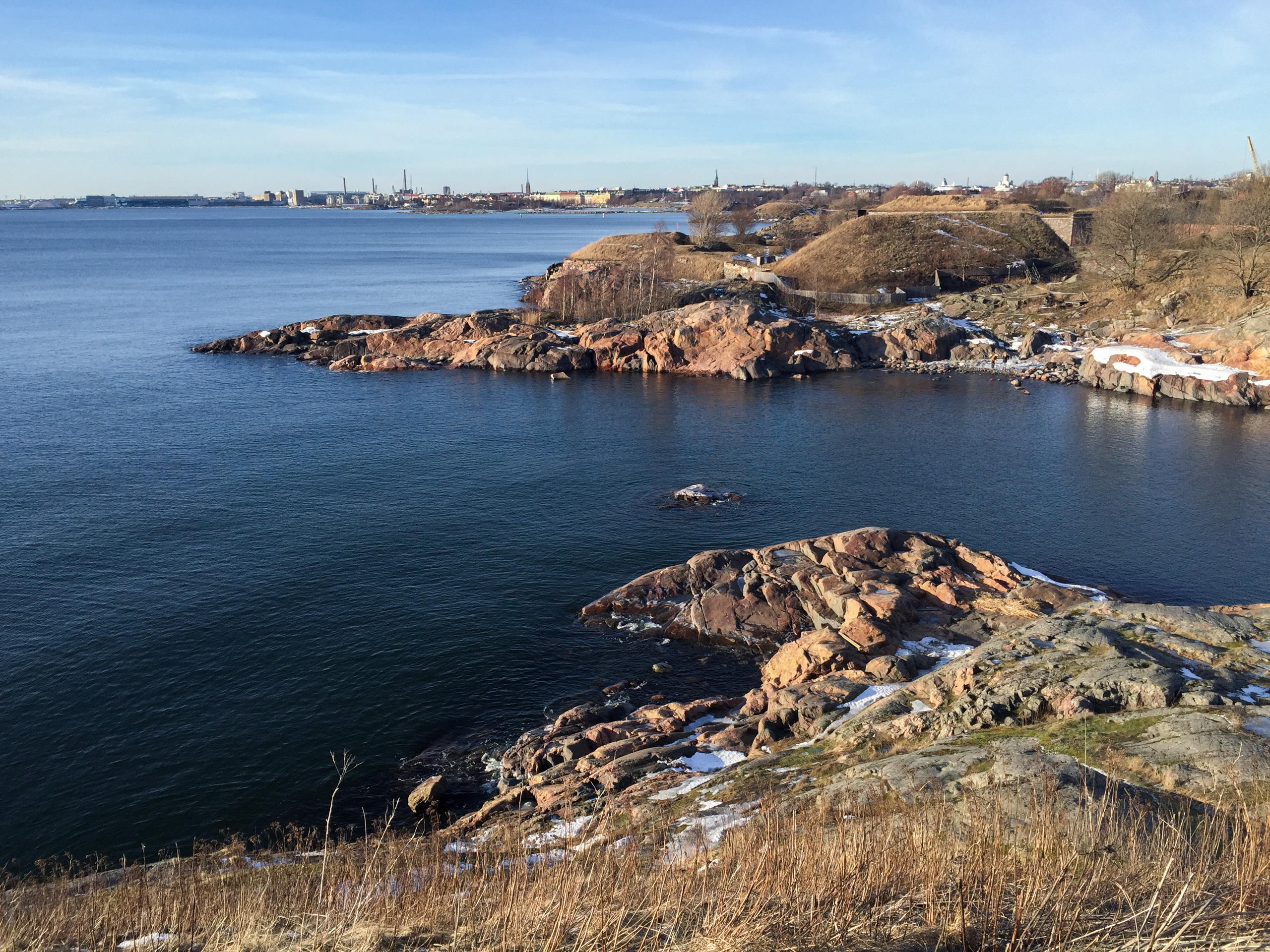 Drink Tea at The Ounce
I've been introduced to The Ounce by a friend. He was literally raving about the small shop, with the lovely staff and their great tea assortment.
The shop has the whole package: cute interior, lovely tableware, delicious pastries and a lot of tea.
Address: Fredrikinkatu 55, 00100 Helsinki
Feed Squirrels at Seurasaari Island
Seurasaari is a car free place to get in contact with nature; it has an open-air museum where you can learn more about traditional Finnish life.
You can take a walk all year around, if you bring nuts you can feed squirrels. They eat out of your hands and that is just the cutest thing ever.
Grab a beer at Molly Malone's
To end the day grab a beer at the Irish Pub Molly Malone's. They have a vast selection of beer, where almost everyone finds their favourite.
Usually you find an avid band playing some live music.
If you're in the mood for more beer and rock music check out Bäkkäri.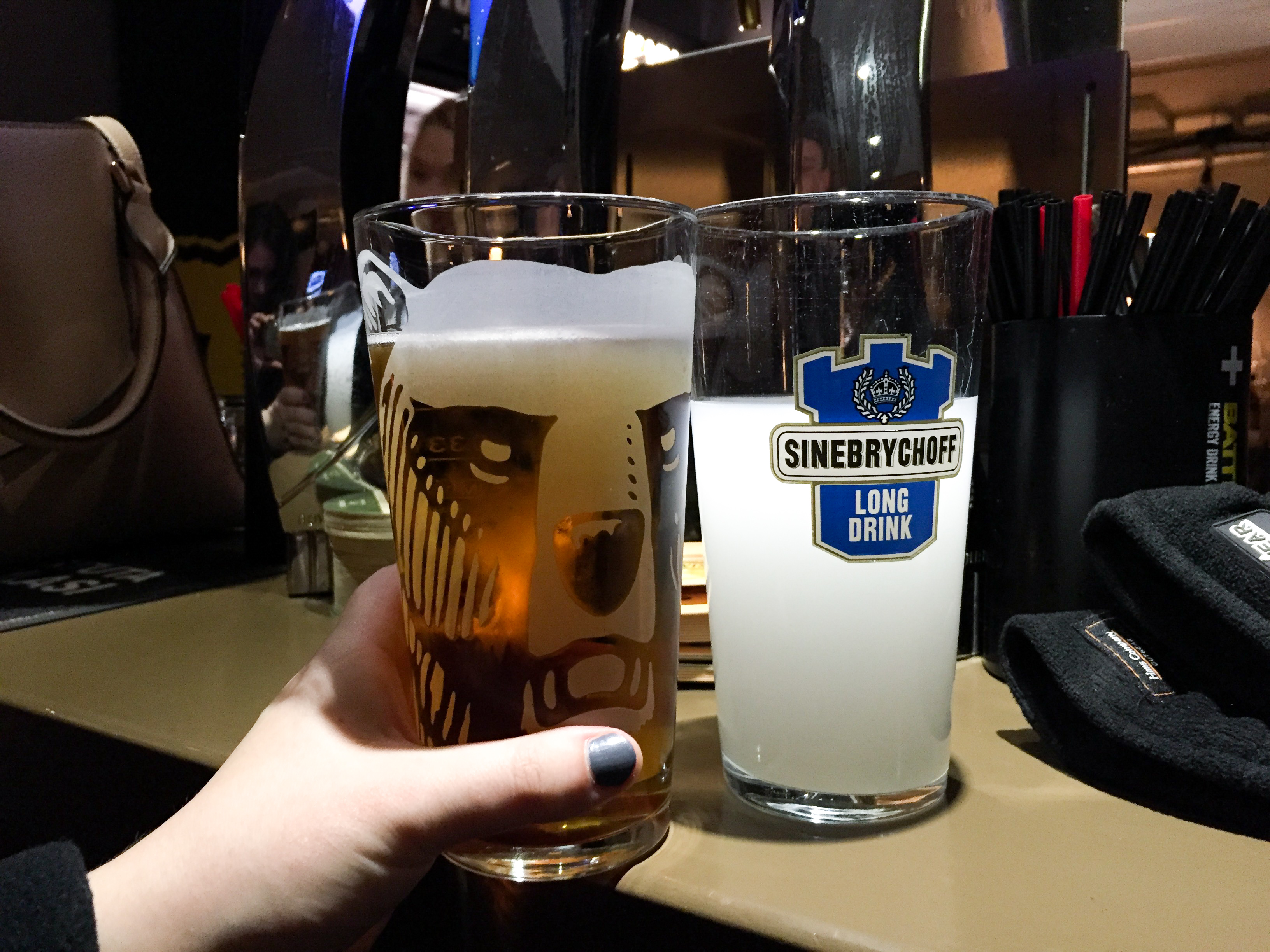 Relax in a Sauna
Sauna is a must if you're in Finland, seriously. Finns celebrate their calm down time, some of them to chat, some of them to relax. Some take a beer, some go alone, some take a dip into the snow afterwards. However you do it, just do it. Take part in this amazing piece of Finnish culture.
Why I need to come back
Helsinki is the city of events, constantly evolving and reinventing I'd love to see more of their festivals and happenings. But also take a closer look at Finnish art and visit the Photography Museum, Helsinki Art Museum HAM, Museum of Contemporary Art Kiasma or Ateneum Art Museum.
I love sports and everything around it, so next time I hope to get the chance to see an ice hockey game.
And I want to create my own iced-lolly at Magnum. Just take a look at the pictures, gorgeous.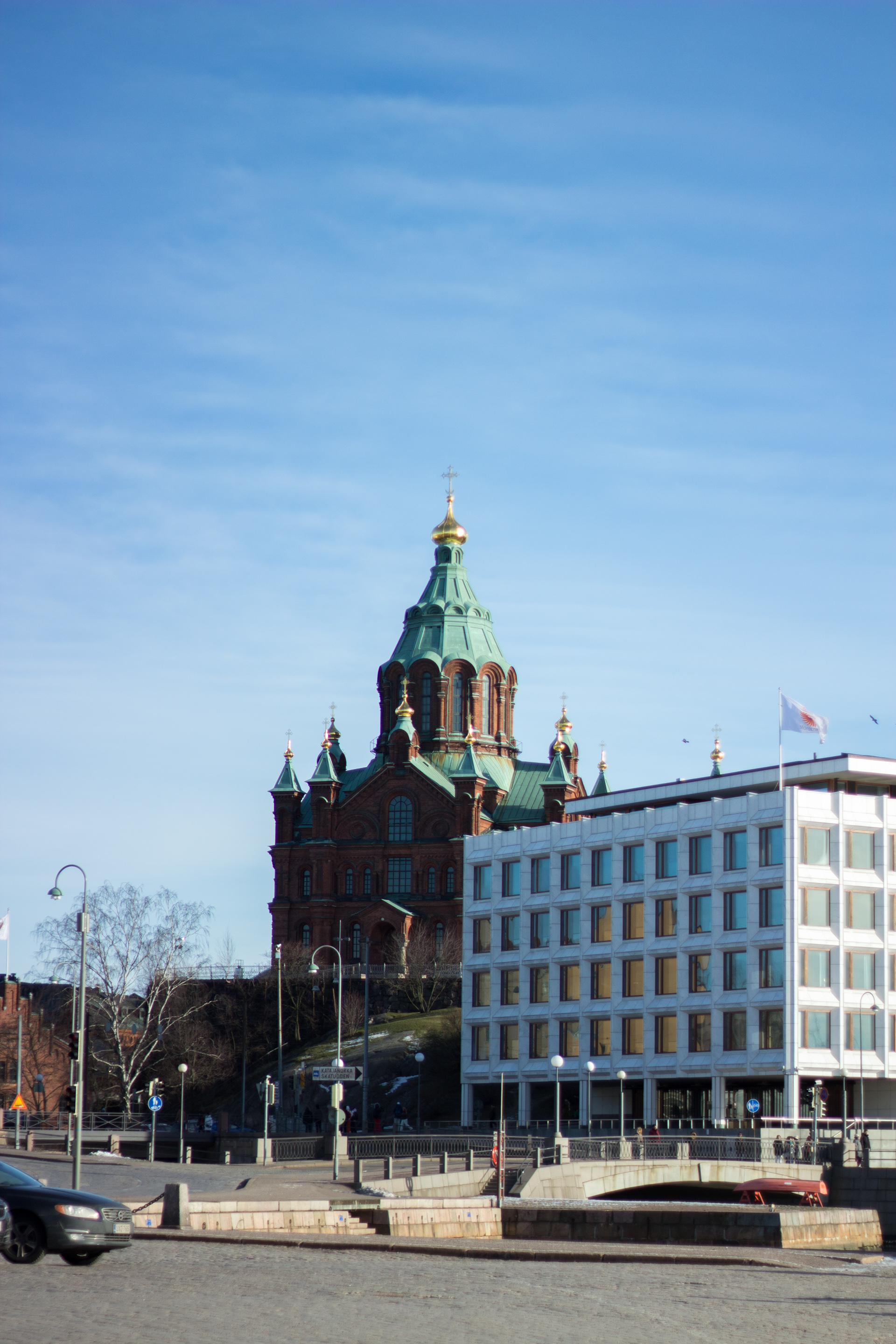 What do you like about Helsinki? Leave a comment and tell me your favourite place to go.
Read more about Finland
DAY TRIP FROM HELSINKI: AULANKO PARK
EXPLORE FINLAND UNDER THE WINTER SKY IN 20 PICTURES
TIPS ON HOW TO PLAN YOUR PERFECT TRIP TO FINNISH LAPLAND
HOW TO SURVIVE AN ICE-COLD FINNISH WINTER
10 FUN AND WINTERY ACTIVITIES IN LAPLAND
CHRISTMAS TRADITIONS IN FINLAND – JOULU SUOMESSA
SNOWMOBILE TRIP THROUGH THE WINTERY LANDSCAPE OF FINNISH LAPLAND
EXPLORE FINNISH LAPLAND IN 20 SNOWY PICTURES
Pin It